Cloud Computing in Healthcare/Medical Industry: Cost Benefits, Security, Risks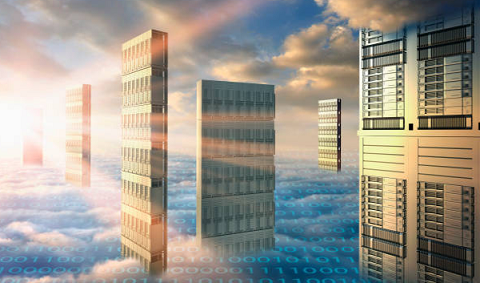 Healthcare industry like financial industry is under intense competitive pressure. And in order to budget economically, the industry is always in the need to explore ways to reduce expenses, especially in the IT related services/products.
The quantity of technical equipments in the hospitals are increasing and so is the data such as patient personal and medical history, billing data, research results and many others.
All these data must be stored and secured for legal reasons, which naturally involves heavy investments. Buying, operating and maintaining of the corresponding IT infrastructure products such as physical servers, PCs are costly and resource-intensive.
Cloud solutions in healthcare
But cloud solutions offers a way out to cut expenses on the infrastructure , as computing and data are outsourced to external data centers instead of local storage. This way, most of the hospital IT operations could be run directly on the cloud.
Pay as you use = Huge Savings
Cloud vendors charge their customers mainly on the usage and the only thing hospitals would need is a high speed and secured internet connection to access all the necessary data, programs, communicate i.e. most of the activities would be cloud-based. As a result, hospitals would no longer have to maintain their own hardware and software, which they have been doing through traditional on-premise solutions. The storage capacities of the data centers can be flexibly adapted to meet demand.
And as mentioned above, hospitals will be charged only on usage. Most importantly there is no pain in buying any kind of software, maintaining and upgrading them.
However moving to cloud requires precise planning and an appropriate strategy. Cloud solution vendors have appropriate service models in place for this. And it all depends on the IT managers to decide what and how much they want to outsource.
If the requirement is for hardware resources such as storage or networks, they can opt for Infrastructure as a Service (IaaS). If the need is to run entire software programs, for example office applications or the hospital information system, over the cloud, then Software as a Service (SaaS) solutions is the answer.
What about data security in the cloud?
News about data and information has risen in recent years and they will continue to grow. And since GDPR came into effect, data security has become the topmost priority for any company/industry; especially healthcare and finance industry, since these two industries have highly sensitive customer data.
So how secure and safe is the cloud really?
Cloud is very secure even more secure than the hospital's on-premise server room. Imagine a scenario when there's a fire or flooding in the hospital's basement?
The usual backup CDs will no longer be usable and, in the worst case, the valuable data will be lost. Data centers are highly protected from the natural calamities, but also from burglary and theft by the highest security measures. These go far beyond the local server rooms.
And what about external access and cyber attacks?
While hospitals generally only use one, two or a maximum of three different programs to defend against viruses and hackers, external computer centers use several dozen. After all, security is one of the key USP of the cloud service providers.
Healthcare data protection:
Depending on the country, the security of the data varies. And the question that always remains unanswered is whom to trust for sensitive data?
For e.g. where is the data stored is a law in many countries. For example, if data of UK patients is located in an USA data center, the operators must grant access to the authorities upon request.
So it is the responsibility of the cloud provider to offer so-called end-to-end encryption. This means that all information is encrypted before it enters the data cloud. This means that they are only available in a cryptographic version. If you want to make it readable again, you need a corresponding code.
But it is precisely these security concerns that make the health care system still reluctant in moving to the cloud.
Cloud computing in practice
When selecting the right cloud service provider in healthcare industry, attention should be given to maximum security, scalability and flexibility. The objective should be to store medical data – including imaging procedures – in the cloud, in such a way that it can be accessed, analyzed and used for research and experiments with ease. Meaning, cloud solution should make hospital life easier and most importantly cut down on the costs so that profitability can increase.
Author Bio:
Hi, I am Nikesh Mehta owner and writer of this site.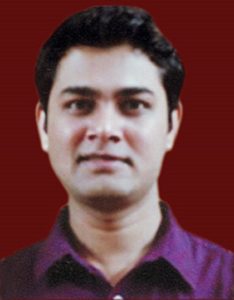 I'm an analytics professional and also love writing on finance and related industry. I've done online course in Financial Markets and Investment Strategy from Indian School of Business.
I can be reached at [email protected]. You may also visit my LinkedIn profile.