Cloud Construction Software: Features, Benefits, Risks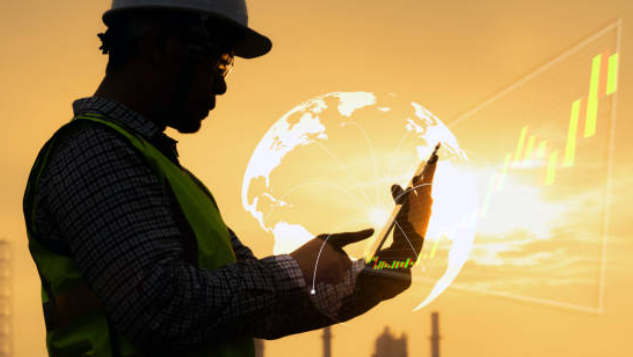 The architecture, engineering and construction (AEC) industry is one of the largest sectors for the economy of any country. However, it has been much slower than other industries to adopt and adapt to new technologies, causing its labour productivity to stagnate and the Covid pandemic has further impacted the industry in a variety of ways. As the new normal affects nearly every aspect of the process, from construction activities to the slow movement of supplies, including project delays, lost productivity, and supply chain disruptions. These impacts have accelerated the need for digital transformation and make digitization and digital connectivity a critical piece of every company's strategy.
Cloud Software for Construction Industry
While the challenges are immense, the evolution is incredible. Many companies are considering exploring digital transformation and business model trends. There are many companies that are helping construction companies in their digital transformation process especially in the cloud sub-vertical.
AEC Industry – Cloud Software Providers
There are many leading providers of cloud business management software for architecture, engineering, and construction industry that enables medium and large construction businesses to unlock their potential and drive growth and increase profit margins by better and smarter managing project lifecycles.
Cloud is the virtual space where the information is accessed over the internet for information management. The documentation is centralized and to which all members of the collaborating team have access. It aims to simplify data exchange and management, streamline review and approval processes, and facilitate compliance with industry standards.
Here's why construction companies are adopting/should adopt cloud solutions to run their business:
Organize your Business
Cloud solutions for construction companies help in managing projects, costs and company-wide capacity with a solution that allows companies to link opportunities, contracts, schedules, budgets, change orders, sub-contracts, and commitment fulfilment completely online and accessible from anywhere and any device. The objective is "one source of information in one place" results in efficient decision making.
class="wp-block-heading">Document Management

Cloud document management and cloud file sharing softwares help to manage drawings, contracts, specifications, submissions, emails, change orders, photos, spreadsheets, inspection reports, etc., and collaborate with the team more efficiently and in a secured environment irrespective of the location and device. Of course, the primary requirement is internet connectivity.
Manage Every Project
Keep the construction and home office in real time, identifying problems early and updating drawings, submissions, and staff requirements. Manage employee performance by tracking the details of work performed and rewarding the best performers.
Financial Control
Accurately project and manage costs, payroll, overhead, profit, cash and taxes using revenue balancing, with full accounting of contracts in multiple entities, currencies, and languages. Manage subcontractors and materials, whether using purchase requisitions, track inventory, advanced control for stocked materials, etc. make use of inventory software that also helps in analyzing data with integrated business intelligence tools. There are fintech product based companies as well specialized in developing products related to billing and invoicing software depending on the company size.
Construction cloud accounting software, helps reduce your initial investment, eliminate infrastructure and maintenance expenses.
Business Growth
Using cloud based CRM helps to track new project opportunities, tenant maintenance and improvement, and remodelling. It also helps to track customer issues through ticketing; and provide web portals and field service for your customers and warranty. Quickly review project status, contracts, materials, changes, and warranty details using any smartphone to keep customers satisfied and management up to date.
Invest Smartly
ERP's with cloud capabilities are easy and quick to deploy, helps to add unlimited users via software as a service (SaaS) model and consumption-based pricing (not user-based).
Check out: Financial benefits of moving to the cloud
What's stopping companies in adopting cloud
Security
Information security is a most important priority for many cloud customers; so that sensitive data does not leave the company's internal network despite promises by the cloud vendors. Therefore purchasing decisions are based on the vendor's reputation for confidentiality, integrity and resiliency, as well as the security services . This is a compelling reason for cloud providers to improve their security practices. Although cloud providers have taken precautions, a doubt remains amongst companies.
Technology Limitations
Secondly, the technology sets limits. The solutions are not yet suitable for extensive simulations as specialty hardware is needed here. No network can yet offer this high level of computing power.
Insecure or incomplete data deletion –
When a request is made to delete a cloud resource, as with most operating systems, sometimes the process does not permanently delete the data. Sometimes proper or timely deletion of data is also impossible or undesirable, from the customer's perspective, either because there are additional copies of data stored but not available or because the disk to be destroyed also includes data from other customers. Multi-provisioning and reuse of hardware resources represents a greater risk to the customer than the dedicated hardware option.
Internal risks
Although not a common occurrence, damage caused by malicious members is often much more damaging. Cloud architectures require certain functions whose risk profile is very high. Examples are system administrators of cloud providers and managed security service providers.
Conclusion
The risks in cloud computing listed above are critical but these risks should be compared to the risks of maintaining traditional solutions, such as desktop models. Note that it is often possible, and in some cases advisable, for the cloud customer to transfer the risk to the cloud provider. However, not all risks can be transferred.
If a risk in cloud computing results in business failure, serious damage to business reputation, or legal consequences, it is very difficult, and sometimes impossible, for a third party to compensate for these damages. Ultimately, you can outsource the liability, but you cannot outsource the accountability.
Information is the new fuel for the AEC industry. Construction companies moving to the cloud need to not only store it, but make sure it is organized, accessible and therefore useful. Getting the most out of the data will be achieved if companies start adopting the cloud in an efficient manner.
---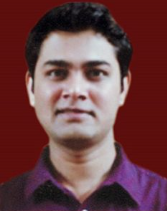 Hi, I am Nikesh Mehta, owner and writer of this site. I'm an analytics professional and also love writing on finance and related industry. I've done online course in Financial Markets and Investment Strategy from Indian School of Business. I can be reached at [email protected].
---