Cloud Solutions for Businesses & Cloud Service Models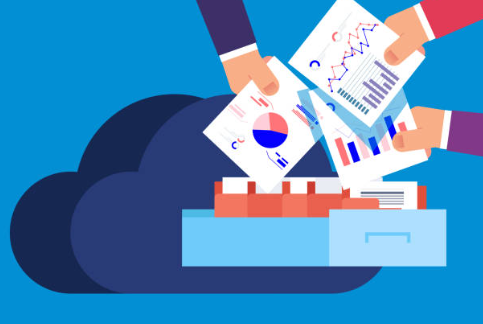 The selection of a cloud service provider depends on the functions the cloud solutions will solve for the company. Among other things, the online storage can act as a medium for data backups, as an exchange platform for sharing or jointly editing office documents, or as a web-based media server. Cloud computing provides customers with tailored services that can be scaled at any time with calculable costs.
Cloud services have another advantage: While small and medium-sized companies in particular would often have to make compromises when it comes to hardware, software or services, thanks to the cloud they can rely on top solutions that are managed by specialists.
Important! When selecting a cloud service, always pay attention to the company headquarters of the service provider and the location of the cloud server. Because in certain regions e.g. European Union, stricter regulations apply to the protection of personal data.
Advantages and disadvantages of storage in a cloud
Costs and expenses
Investment costs for own servers are eliminated or can be reduced. Instead, the required storage and computing power and applications are accessed via the Internet and billed monthly by the cloud provider. The provider takes care of the maintenance and care of the IT resources required for this.
Increased security
IT resources at the cloud provider are up-to-date. The security and control precautions to protect against natural disasters or cybercrime are generally higher with the cloud provider than a small or medium-sized company with its own server operation could afford.
Transparency of costs and real benefits
Only the service that is really needed and used is booked and paid for. Increased or reduced demand for performance and storage can be agreed and billed individually with the cloud provider. In this way, costs can be allocated to the "originator".
Availability and independence
Data and applications can be accessed via the Internet at any time and from anywhere, whether from the office or at the customer's site. Instead of being limited by your own IT resources, you get more convenience thanks to virtually flexible storage and computing power.
class="wp-block-heading">Possible disadvantages of cloud use
Dependence on the Internet: Applications and data are unavailable in the event of a network outage.
Provider dependency: Due to a lack of standards, changing providers is costly and tedious.
Security: Despite security measures, failure or even misuse of the cloud infrastructure is possible. Public and private clouds are much more secure compared to in-house IT. Complex IT systems and logically separated networks significantly reduce many risks.
Data protection: For various reasons, it can be problematic under data protection law to upload data from customers or business partners to an external cloud.
Different Cloud Service Models
On Premises
The acquisition, maintenance and operation of hardware as well as the installation of applications and operating systems on computers or servers is the responsibility of the company itself. In many companies, these IT structures are often in place.
Check out: Hybrid cloud model for businesses
Infrastructure as a service (IaaS)
In this service model, the cloud provider provides the hardware services such as storage, computing capacity, network performance or similar, so that the company can install and use operating systems, databases or applications on them independently.
Platform as a service (PaaS)
Everything from the operating system to the runtime environment is supplied by the cloud provider. Access to the hardware services is not necessary/possible. This offer is suitable for companies that want to develop in an application environment themselves.
Software as a service
The cloud provider takes care of all IT resources and also provides the applications. The company takes the role of the user in this delivery model.