How To Start a Hotel Booking App: Traps, Bottlenecks, and Tips To Succeed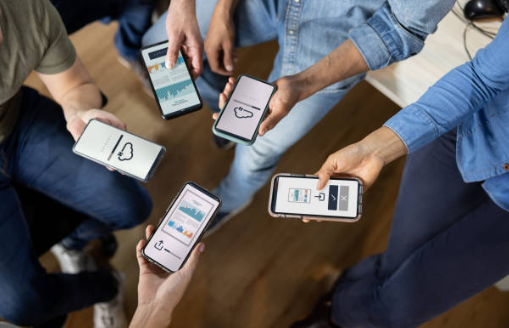 Hotel companies have constantly sought ways to improve and deliver their services to customers (even potential ones). As a hospitality company, there is not much to be done; however, some have considered hotel booking app development. The major aim of this project is to improve booking services and have customers enjoy the best experience from the company. Unfortunately, not many places discuss how to start a hotel booking app comprehensively. Luckily, this article will do justice by explaining to owners what they need to consider and the steps to follow.
Tips to Build a Hotel Booking App Development
Hotel booking apps are the future of reservation services in the hospitality industry. That means whatever needs to be built must be standard and meet all conditions. So, before considering a hotel app development, you should take some time to look at some tips or review some conditions. They include:
App Type 
The first tip is to define what type of booking app you want to create. Building an accommodation app is beyond just an idea; it requires considering the goals you want to achieve. Do you want an app that works similarly with online traveling agencies or a unique software that gives people a direct place to stay? For the former, you can design an app that handles all travel planning services, including accommodation. For the latter, you can design software that handles a hotel's entire booking.
Area of Focus
Figuring out a focus area is also important for the app's success. You need to design software that handles booking services for specific locations. It is mostly considered in tour websites and apps, where the agency determines the best places to lodge for a vacation in a particular location. And while choosing an area of focus, the software must depend on metasearch engines to properly provide users with available offers in that location.
Budget
Hotel mobile apps development also requires considering a budget for success. The more you are willing to spend on developing the software, the better the results and usability. However, there are smart ways to save budget and still achieve goals. First, you need to consider a maximum viable product – find exactly what travelers or hotel bookers need and invest mainly in it. Next, work with the right team to build solid software for the business.
User Interface
Before building any app, one significant factor that developers prioritize over any other thing is the user interface. It determines the app or website usability by customers. Anyone choosing to create a hotel reservation app definitely wants its users to have a beautiful and stress-free experience. Therefore, developing an interface that provides users with several options, such as flight or accommodation bookings and cancellations, booking history, and room availability, is important. Besides, easy navigation is consequential.
Notifications 
Established hotel booking apps have failed in one area – notifications. Not every one of them has considered adding push notifications to their software, which hasn't helped many travelers. Building your app with this feature will definitely solve many problems. Users will get reminders about their hotel reservations or discount offers for a particular period. In short, as long as it is doing well in awareness, the app's success is undeniable.
Payment System
Adding convenient payment methods is another useful tip for hotel mobile app development. Integrating common and barrier-breaking payment options will have users interested. Many people struggle with booking accommodation ahead of time because they find it difficult to pay online. Sometimes, they have to wait until they get to their destination before making a reservation. However, convenient banking options allow people to book ahead regardless of location.
Maps and Navigation
Maps and Navigation are crucial factors of a working mobile app. It gives a user a sense of direction – the location feature will help them find their way around.
Photos 
Adding photos to the hotel app is an interesting way to gain customers' trust. It gives an imaginative description of what users should expect when they finally lodge into their accommodation. The gallery section could have photos of the rooms and suites, restaurants and bars, swimming pools, gym facilities, etc.
Feedback 
Feedback and reviews are also important for hotel mobile app development. They are essential factors to help potential users determine if the accommodation center is exactly how they want it based on experience from previous users.
Steps to Create a Successful Hotel Booking App
To create a hotel booking app, below is a list of steps:
Step 1: Find out what kind of app you want to build
Step 2: Invest time into research to discover how to offer the best services
Step 3: Hire a reliable team to plan an MVP phase and create a prototype
Step 4: Test the prototype with an actual audience 
Step 5: Improve whatever is necessary 
Step 6: Launch the app on Google Play Store or App Store
Why Should You Build a Hotel App?
There are three major reasons why you should build a hotel app. They are:
It helps a hotel reach more people and provide them with the best service
It allows hotel owners to take the struggle off people looking for accommodation from a distance
It is a great source of data.
Conclusion
The idea of building a reservation app is a bright one. It would solve many challenges travelers face regarding accommodation at a destination spot. However, during hotel booking app development, you must consider important factors for success. They have been explained above, so you can use them to create something that would change the story of the tourism and hospitality industry.