Multiple Browser Hijackers That Can Invade A Network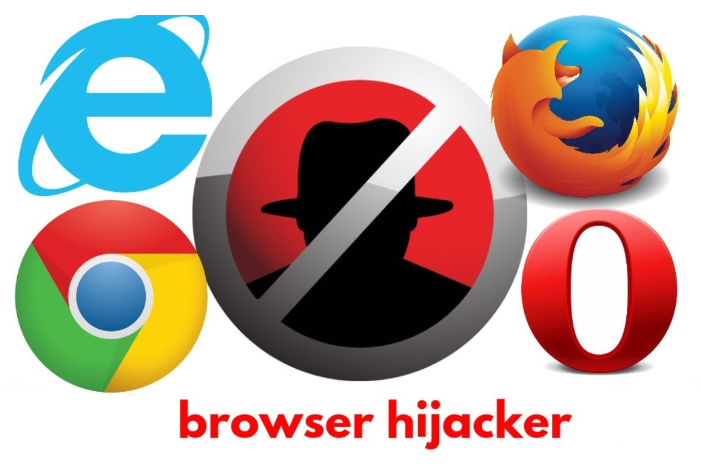 Pushing the technology and computer-aided lifestyle come with risks. It would be best if you are alerted about viruses, malware, spyware, Trojans, and other threats. Viruses are self-replicating codes that can disrupt the computer network or harm the system temporarily or permanently. They jam the networks and share personal information.
Today computers are interconnected with many networks, making it easier for viruses to breed and spread seamlessly. At the same time, viruses can affect the internal systems and algorithms of the computer. These hijackers can even come with the help of routers and disrupt your connection but with routerlogin.mobi you can solve it before it happens. They can also be seen involving the browsers. Browser hijacking is considered a PUP (potentially unwanted program) that can modify and change the Browser settings without the user's consent.
They can permanently change existing pages, delete data, permanently damage the registry or databases, and, if equipped with spyware, steal and modify personal information such as passwords and bank details. There are ample opportunities for a browser hijacker to gain free entry to the system either by email attachments or downloads from suspicious sites and the use of torrents.
List of browser hijackers
Multiple browser hijackers can invade a network, and some of them are listed below.
Trovi
Trovi is a Browser hijacker created by Conduit.Ltd that redirects you to trovi.com from your default search engine. Trovi is known for taking the user to malicious websites, stealing private information, identity thefts, and displaying unwanted ads.
It can also control homepages while stopping the user from changing the settings to the original default settings. It can be downloaded unintentionally without a beep in the system with software bundles.
Source Forge installer
It is a piece of software often found bundled up with other SourceForge downloads. SourceForge, too, has been highly criticized for using this installer.
It changes the browser settings to show "istartsurf.com" as the homepage. It then proceeds to download software that prevents the user from changing the settings to default again.
Snap.do
Snap.do is a hazardous malware created by Resoft. They claim it was designed to make tasks easier. This malware takes your searches and redirects you to the snap.do search engine. It affects browser settings such as toolbars, managed searches, toolbar settings, etc.
Snap.Snap.
It can attack Google Chrome, Mozilla Firefox, and Microsoft Internet explorer simultaneously and alter the same. Do also work as spyware, and you can lead to the distribution of your confidential data to a third party. 
It is known to reinstall itself when the victim tries to uninstall it from their respective browsers.
Babylon Toolbar
Babylon is a translation and computer dictionary program created by an Israeli company. It can attach itself to Google Chrome, Mozilla Firefox, and Microsoft internet explorer. They collaborated with Google from 2008-to 2009. Soon after, the users started giving out complaints about installing the Babylon toolbar and other software in their browsers, which eventually led to the termination of the contract from google and Babylon Toolbar being recognized as a browser hijacker.
This malware redirects you to isearch.babylon.com, and while it is easy to install this in your browser, the removal for the same is considered quite tricky and bothersome.
Conduit
Malwarebytes, an anti-malware software, identifies Conduit as a Potentially Unwanted Program (PUP). This steals personal information to trade it with a third party. Just like many hijackers, it can come bundled up between downloads. It modifies browser settings, a new page, the home page, and several other factors.
It uses Search protect, a program that can freeze settings in a browser. It preserves the browser settings but ensures that the harmful settings remain unchanged and protected from attempts to get the browser back to normal. It ultimately surrounds the user from all directions as the uninstallation of the files can lead to removing its files and the boot files from the computer.
This has been deemed harmful and malicious by the victims of this software. There are reports of unwanted advertisements, phishing, spam calls, junk mail, and spyware.
Search-daily.com
This hijacker can be downloaded by Zlob Trojan, malware, and Spyware. It is known to redirect users' searches to pornographic sites. They slow down the computer and lessen the proficiency.
More Browser Hijackers can be Esurf, Binkiland, Delta and Claro, Spigod, Sweet page, and Vosteran.