Security Cameras: How They Can Protect Your Business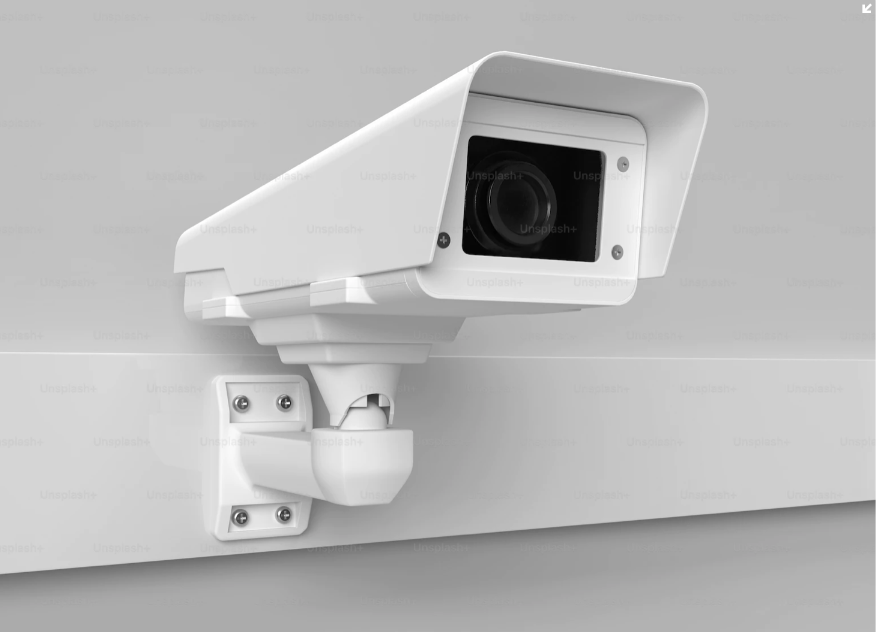 Security cameras are an important part of any business's security system, providing a vital layer of protection against theft, vandalism, and other crimes. Installing the right type of surveillance equipment can help keep your property safe and secure. With the right setup guide, you can monitor activity on your premises in real-time, deter criminal behavior from employees and customers alike, and aid in the investigation of any criminal activity that may occur. This article will discuss the various benefits of installing security cameras for your business, including improved safety, increased employee accountability, and minimized risk. By understanding why security cameras are beneficial to a business, you can make an informed decision about whether it's the right choice for you.
Boost Employee Productivity
Reduce Internal Theft
Improve Customer and Employee Safety
Enhance Loss Prevention
Monitor Activity at All Hours
1. Boost Employee Productivity
Many businesses are looking for ways to increase employee productivity, and one solution that is gaining popularity is the use of security cameras. Although some employees may feel uneasy about being monitored, the benefits far outweigh any discomfort. With security cameras in place, employees are more likely to stay on task and avoid distractions, which can lead to a significant increase in productivity. Additionally, by monitoring employee behavior, employers can identify areas where additional training or support may be needed to help employees perform their job duties more effectively. In the end, implementing security cameras is a smart investment that can positively impact both the bottom line and the overall success of a business.
2. Reduce Internal Theft
Internal theft can be a major issue for businesses of all sizes. Fortunately, security cameras can be an effective tool in reducing these incidents. By installing cameras in key areas, you can deter potential thieves and catch those who do attempt to steal from your business. Additionally, having footage of theft can be useful in identifying patterns of behavior and preventing future incidents. It's important to invest in high-quality cameras and regularly review footage to ensure they're working properly. With the help of security cameras, you can take proactive steps to protect your business and keep your profits safe.
3. Improve Customer and Employee Safety
Installing security cameras in your business can help improve the level of security and give everyone peace of mind. With the advancement of technology, these cameras can do more than just record events. They can detect and alert you of suspicious activity, monitor inventory, and even control building access. By investing in security cameras, you not only protect your employees and customers, but you also protect your business from potential legal and financial issues. Make the smart choice for your business and upgrade your security today.
4. Enhance Loss Prevention
As the owner of a business, the safety and security of both your employees and property are of utmost importance. One way to achieve this is through implementing a loss prevention program that includes utilizing security cameras throughout your establishment. However, simply having cameras isn't enough. It's vital to enhance loss prevention efforts by regularly reviewing camera footage, training employees on how to identify and handle suspicious activity, and ensuring cameras are placed in strategic locations. With these steps in place, you can rest assured that your investment in loss prevention will not only protect your business from financial harm, but also promote a sense of safety and peace among all involved.
5. Monitor Activity at All Hours
As a business owner, ensuring the safety and security of your premises and employees is of utmost importance. This is why investing in security cameras that monitor activity at all hours is a smart move. With their advanced technology, these cameras can capture crystal-clear footage of anyone entering or exiting your business, allowing you to promptly identify any suspicious activity or potential threats. Even when you're not physically present at your business location, you can access the real-time feed via your smartphone, tablet or computer to keep an eye on things. With such reliable surveillance measures in place, you can rest assured that your business is always being monitored and protected.
To Conclude
In conclusion, by investing in security cameras for your business you can reap numerous benefits. From reducing internal theft and improving customer and employee safety to enhancing loss prevention and monitoring activity at all hours, these tools are invaluable when it comes to protecting your business from potential harm. In today's world, it's essential that businesses invest in the latest security technologies to keep their premises and employees secure. With the help of security cameras, you can take proactive steps to protect your business and maintain a safe working environment for everyone involved.
---