Why You Need a XERO accountants?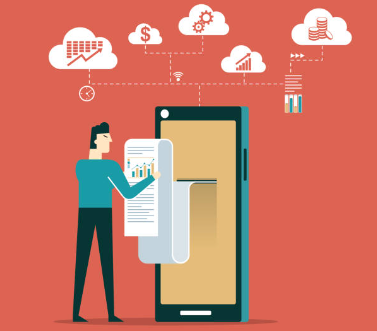 Xero is cloud-based accounting software with the fastest-growing rate globally because of its benefits, user-friendly interface, and other features.
Hiring a Xero certified accountant in your business keeps your data secured and allows you to access data from anywhere. They also provide customisable online invoices and flexible payment options with other advantages.
Advantages of XERO accounting for businesses
Xero saves the time and money of entrepreneurs by allowing them to get the best accounting services against a minimal subscription price. It also increases business efficiency, integrates with more than 700 third party applications, and alerts you to sudden changes in the financial status of your company. Some other advantages of Xero are:
(1) Currency conversion
You don't need to worry about converting currencies yourself with Xero's built-in automated currency converter. Enter a bill in your currency, and it will automatically convert to another currency when needed.
(2) Automated bank feeds
Xero allows automated bank feeds where you don't need to sit down to input bank statements into Xero manually, and the software will do all your task.
(3) Accessible
Being a cloud-based accounting software, Xero is accessible from any device with a good internet connection anywhere. It has made accessing data while working from home or remotely accessible.
(4) User friendly
The software is easy to use, and you don't need in-depth accounting knowledge. However, you can hire Xero accountants London if you don't have time to handle your finances while administrating your growing business.
(5) Easy collaboration
Xero has its inbuilt program that allows integration with various applications easily and quickly. This software is one of the most compatible software compared to its similar types in the market.
(6) Get payment faster
The software helps you connect to online payment platforms and lets you get payments twice faster than any other payment option. You can use automatic payment reminders to remind your clients about unpaid invoices.
(7) Financial information availability
Using an online accounting solution like Xero offers you a real-time view of company finances and helps your accountant understand how to improve the situation and check business performance.
(8) Data security
Xero maintains strict cloud security standards and implements multiple layers of data security to protect your financial and personal information.
(9) No worries with updates, upgrades, and backup
Business owners don't need to stress about updates, upgrades and backups. Xero offers real-time updates and easy upgrades and performs all necessary backups in the background.
Role of XERO accountants
XERO doesn't replace the need for accountants; they automate the process for faster results. However, small businesses with accounting software and knowledge of handling their work without accountants.
Working process of Xero accountants
They set up a meeting with clients to understand their business legal structure, operations, management body, and requirements for financial reporting.
These experts help in migrating data, setting up and implementing Xero accounting software, creating a chart of accounts, and set-up client accounts.
They work with different Xero services according to client requirements like recording transactions, performing daily bank reconciliation, processing payroll, viewing financial reports, drawing valuable insights, etc.
The accounting team analyses data sent by clients and performs necessary actions using Xero accounting.
They review accounting records and finalise the financial statements
These accountants send monthly periodic financial reports and essential advice to the company regarding finances to draw owners' attention to opportunities and risks.
Accountants with XERO certification qualify for performing accounting activities in conjunction with XERO accounting. Business owners can work with accounting software and accountants to keep their business finances healthy, save money and stay HMRC compliant.
Conclusion
Xero offers a range of features and is especially useful for small to mid-sized businesses that cannot afford to hire an in-house accountant. However, you can outsource the accounting tasks to firms, and they assure you of the best solutions. They work with a team of experts with skills, knowledge, and experience and work with different accounting software. If you aim to do a successful business in the UK, spending money on financial management in a company is good.