11 Types of Personal Loan in United Kingdom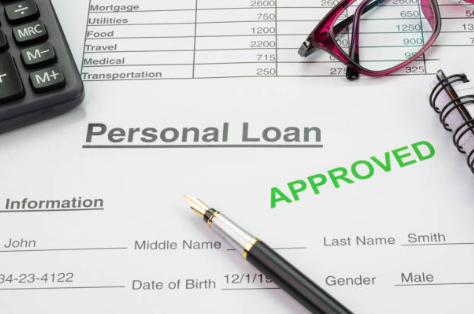 A personal loan is a type of finance provided by a financial institution such as banks or FinTech companies that does not need to be secured against an asset such as a property or vehicle. That is why they are also commonly known as 'unsecured loans'. Applicants can apply for personal loans from £100 up to £5,000 for any period from 1 to 24 months.
Different types of personal loan in UK
There are many different types of personal loans in UK that can meet individual's specific needs and interests when it comes to borrowing money.
(1) Same Day Loans
Same day loans is a type of credit that gets debited from the borrower's bank account the same day the loan is applied online. Once a credit application is approved by the lender and and terms and conditions of the contract are signed; borrower receives the loan in as little as 24 hours. Same day loans can help you get the money needed with no waiting time.
(2) Debt Consolidation Loans
Debt consolidation loans are a type of loan used to consolidate other smaller debts into one easy-to-manage monthly payment. Instead of keeping reminders for multiple debt payment, outstanding amount and monitoring the interest rates; borrowers can consolidate their debt into one account. With a debt consolidation loan, borrowers can pay off all of their existing short-term obligations and make one payment per month instead.
(3) Long-term loans
Long-term loans are a type of loan that has longer repayment terms than other short-term loans or credit, such as payday loans and credit cards. With long-term loans, applicants tend to borrow larger amounts of money, spreading the costs of their loan and any interest over periods of 12 or more months at a time.
(4) Installment loans
Installment loans are a form of credit in which the loan balance is paid in monthly installments rather than paying the balance in full, as with payday loans. With installment loans, borrowers can spread the costs of repayments, plus interest for 1 to 24 months, over up to 1 to 24 installments.
(5) 12-month loans
12-month loans are generally used for larger amounts of money – allowing borrowers to spread the cost over more than one year. 12-month loans, in addition to interest or fees, are repaid in 12 installments over an annual period.
There are financial institutions in UK offering a 12-month loan and borrow any amount up to £5,000 by spreading the costs over a year.
(6) Cash advance loans
Cash advance loans are short-term loans designed to help the borrower stretch their budget a little further until the next payday. These short-term loans tend to be for amounts less than or equal to the applicant's monthly salary. Advance cash loan repayments can be spread out over a couple of months or can be repaid on the next payday.
(7) Loans for people on benefits
Loan applicants who are currently receiving state benefits, such as Universal Credit or Employment and Support Allowance (ESA) and wish to borrow money, may need to apply for a specialized Benefit Loan. Loans for people on benefits are provided by lenders and credit brokers who understand the requirements applicants must meet in order to meet their specific needs.
Check out: Credit cards for low, poor and no credit score in United Kingdom
(8) Small Loans
Small loans are a type of personal loan for small amounts of money to help borrowers stretch their budgets until the next payday or during months when a person is on a strict budget. Small loans can cover the costs of things like unexpected bills or expenses, car repairs or appliances.
Related reading: 8 reasons to take personal finance in UK
(9) Payday Loans
Payday loans are a form of short-term personal loan that allows borrowers to borrow an amount equal to or less than their monthly salary until their next payday. While most payday loans are repaid in 30 days or less, most lenders offer these types of loans for pay periods longer than a couple of months.
(10) No Credit Check Loans
Applicants with bad credit score or a thin credit record seek no credit check loans, as they are concerned about failing a credit check. However, it is against Financial Conduct Authority (FCA) regulations to lend money without carrying out proper eligibility and affordability checks. Therefore, any reputable lender or credit broker should carry out a hard or soft search inquiry.
(11) Logbook Loans
Logbook loans are personal loans that are secured against your vehicle, whether it is a car, truck, motorcycle or any other vehicle you wish to offer as collateral. Logbook loan borrowers temporarily transfer ownership to their lender, who in turn offers them an amount to borrow, and ownership is transferred back once the loan is paid off. Loans of record can be ideal for those who may have a low or thin file credit report and may not be able to obtain a loan without collateral or a guarantor.
Note:
Irrespective of the loan you take, it is essential to make sure to pay repayments and still be able to pay for other essentials, such as food, utility bills, and rent or mortgage payments.
---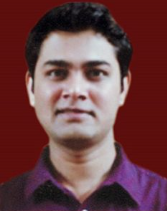 Hi, I am Nikesh Mehta, owner and writer of this site. I'm an analytics professional and also love writing on finance and related industry. I've done online course in Financial Markets and Investment Strategy from Indian School of Business.
I can be reached at [email protected]. You may also visit my LinkedIn profile.