5 Tips to Choose the Right Insurance Company for Your Vehicle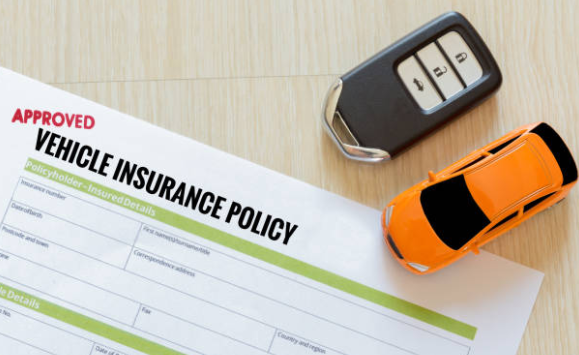 It is no secret that having your own car is a dream of everyone, right? It is the reason that most of us add it to our wish list to buy our own brand new car. If you have been able to achieve the dream of buying your own car, then congratulations to you and those who are still figuring out a way, all the best to you. 
Choosing the right insurance for your car once you've bought it is a real deal. Therefore, you must not do it before doing complete research about the car insurance providers in your area. 
It is important because you don't want to overpay for anything, and above all, you don't want to make an uninformed choice. 
So, if you are looking for tips to buy the right kind of car insurance for your car, then you've come to the right place. This blog has everything that you need to know if you want to make an informed choice.
Here are some tips that'll help you in ensuring that you get the right insurance for your car:
First Things First – Compare the Quotes 
The first and the most important thing that you need to do is narrowing down your options for car insurance. Once you've done that, you need to get car insurance quotes online so that you can compare them and do a cost-benefit analysis. 
The simplest and easiest way to do so is to make a pros and cons list and then choosing the options that suit you the best. This way, you are always going to end up making the right choice.
Ask Around for Recommendations 
If you find people around you who have recently bought cars and got them insured, then your job of finding the right insurance company for your car just became easy. All you have to do is to make sure that you ask them for recommendations, and this way, you'll be saved from the trouble of doing all that research that I mentioned before. So, don't forget to ask your family and friends about recommendations for car insurance.
Read their Policy Carefully 
Once you've narrowed down your options, the next step is reading their terms and conditions policy. It may sound like stating the obvious to you but believe me when I say that this step is going to make a lot of things easier for you. 
You'll have a better understanding of the company after reading their terms and conditions, and you'll not have to worry about any kind of hidden charges.
Choose the Insurance Period Wisely 
There are different options that you can choose when it comes to the insurance period. You've to make sure that you choose the period that suits you the best. For example, if you are planning to change your car in a couple of years, then choosing a five years plan might be a mistake. 
So, you need to keep your future plans about your car in your mind before you choose the insurance period because you don't want to pay for something that you are not even going to use. Do you?
Know About Their Payment Methods 
Lastly, make sure that they offer flexible payment methods. It is important if you don't want to worry about it every month. Ensure that they are offering payment methods that suit you the best and don't have to open another bank account just to pay insurance for your car. Above all, it is important if you want to save both your time and effort.
(This article is contributed by Keller & Associates – Canada's leading auto and car insurance broker.)