Cheapest IVF Treatment in India @ Rs.60,000/Cycle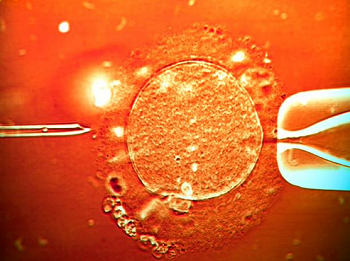 Cheapest IVF Treatment in India
Since last 7-8 years Indians opting for IVF treatment has increased rapidly. Although cost of IVF treatment in India which is normally above 1.5 Lakh is lowest as compared to countries like US, UK and others, the treatment is still not affordable by couples from poor or middle class section of the society.
And with rising infertility problems in Indian couples due to hectic life style, work pressure and other reasons there is a need of low cost IVF treatment centers in India. There are also insurance available for this treatment, which helps in reducing the burden of IVF cost in India.
Low Cost IVF treatment centers
Here are few treatment centers offering In Vitro fertilization treatment at cheap rates and with highest quality:
(1) AIIMS: All India Institute of Medical Science (AIIMS) offers cheapest IVF treatment in India at Rs. 60,000 per cycle.
You can contact department of obstetrics and gynaecology at AIIMS at: Phone: +91-11-26588500/26588700 Extn. : 4323 for more details.
Here's the table showing various IVF treatment cost in India at AIIMS:
| Sr. No. | Procedure | Charges |
| --- | --- | --- |
| 1 | IVF (In-Vitro-Fertilization) Package | Rs. 60,000 |
| 2 | IVF- ICSI (In-Vitro-Fertilization with Intera-Cytoplasmic Sperm Insemination) Package | Rs. 65,000 |
| 3 | IUI (Intera-Uterine Insemination) | Rs. 4,000 per cycle with medicines and consumables for one month |
| 4 | Embryo Freezing | Rs. 5,000 |
| 5 | Frozen Embryo Replacement | Rs. 5,000 |
| 6 | Assisted Hatching | Rs. 2,000 |
| 7 | Extended Blastocyst Culture | Rs. 5,000 |
Source: https://www.aiims.edu/en/component/content/category/106-obstetrics-and-gynaecology.html
(3) Morpheus IVF (present in various cities): The IVF treatment cost is on a per cycle basis.
Standard pricing is Rs. 75,000 per cycle. If patients undergo second cycle within six months after completing first cycle then discount is offered.
They also offer a cost effective treatment plan called Double Your Chances under which second cycle is offered free of cost when the first cycle does not lead to pregnancy. Cost of the plan is Rs. 1,00,000 for 2 cycles.
Morpheus fertility centers are located at various cities in India.
However patients can call them:
Mumbai – 022-26100506
Bangalore – 080-49670000
Hyderabad 040-23393483
Pune 020-41265050
Chennai 044-28213136
Or visit www.morpheusivf.com for more details. People across India can SMS BABY to 58888 and their customer service will contact you.
(3) Shachi Women's Hospital, Ahmedabad, Gujarat: This center also offers low cost In Vitro fertilization treatment at Rs. 60,000 (medications cost not included). You can reach them at +91 79 27560330, [email protected], www.ahmedabadivf.com.
Here is the table showing the charges:
| Sr. No. | Procedure | Charges |
| --- | --- | --- |
| 1 | IVF (Test Tube Baby) | Rs. 60,000 |
| 2 | ICSI (intra cytoplasmic sperm injection) | Rs. 70,000 |
| 3 | Female Egg (Ovum) Donation | Rs. 85,000 |
| 4 | IUI With husband semen (sperm) | Rs. 4,000 |
| 5 | IUI with Donor semen (sperm) | Rs. 5,000 |
| 6 | Cryopreservation (freezing) by vitrification of embryo | 35,000 for 1st time then 5000 every 2 months |
Source: http://www.ahmedabadivf.com/services/
(4) Indira IVF, Udaipur Rajasthan: Recognized by Government of Rajasthan. The cost of IVF treatment is Rs. 1,25,000 – Rs. 1,50,000 excluding the medication charges. However the cost may vary depending on the patient's condition.
You can reach Indira IVF at 0294-2412063, [email protected], www.indiraivf.com
Why India is preferred choice for IVF treatment by couples from other countries?
Medical tourism is a big business in India and when it comes to IVF treatment, the number is very high because of the following main reasons:
Compared to countries like US, Canada and others the cost of IVF treatment is very less. It is less than half.
The primary reason for higher cost in these countries is due to the expensive facilities, medical devices etc. which are available at less price in India.
IVF specialists in India are highly educated with years of experience.
Specialists are also well versed in communicating in English, which makes patients feel comfortable as they can explain their condition in detail. This is an added advantage compared to doctors in competing countries like Brazil, Thailand, Mexico and others.