9 Differences: Credit Cards with Travel Insurance and Standalone Policy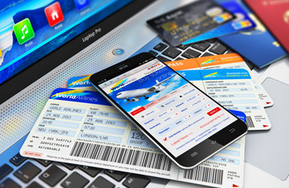 Everyone wants their holidays to be perfect. However inconveniences can arise unexpectedly such as delayed flights, lost luggage, unexpected illnesses or even cancellations at the last moment, etc. And that's when travel insurance comes to assist you both financially as well as emotionally.
Travel insurance is a guarantee that these unexpected incidents do not result in the total loss of the money. That's why, if you are planning a trip abroad, buying a travel insurance is highly recommended.
However there is another way to get travel insurance for free, which comes along with select credit cards.
So what are the differences between on credit card with travel insurance and stand alone policy?
There are many differences between traditional travel insurance and insurance offered by credit card issuer.
Travel insurance is a guarantee that these unexpected incidents do not result in the total loss of the money invested, but also mean an additional outlay. However, there are many credit cards that have accident insurance for travel or assistance abroad whose only requirement is to have paid for the trip with this card. However, it is necessary to read the fine print and know what benefits they offer and whether they are sufficient, especially in terms of health care costs.
So here are the differences:
1) Sum Insured: The main difference between the cover offered by credit cards and traditional policy is the sum insured. There is a limit on sum assured in case of credit card. However in case of stand alone travel insurance, insured sum can be taken according to the choice, of course by paying higher premium.
2) Wider coverage on traditional insurance: Logically speaking since you are paying a hefty fees to buy standalone travel insurance policy; the benefits/coverage offered are many compared to credit card travel insurance. But normally both the options cover the following:
Life insurance i.e. accidental death cover
Damage or loss of bags
Insurance against theft or loss
Fraud Insurance
(Check out: Credit cards offering life insurance)
3) Buying Cost: Policy purchased through travel insurer carries a charge whereas insurance offered via card comes free of cost. However card companies recover this money indirectly mainly through annual or joining fees. In either case, the cost associated with standalone insurance is high. And it increases with the age.
4) Family Coverage: In case of traditional travel insurance, individual has to buy separate cover for his/her family member. But credit card travel insurance covers spouse and dependent are covered by default.
5) Limit of Medical Cover: In case of insurance offered by credit card, there is a cap on medical cover. But in case of standalone travel insurance, traveler can buy health cover as per his/her choice starting from smallest to unlimited.
6) Pre-Existing Disease Coverage: Not covered in free insurance that comes with credit card. But are covered in standalone policy only after paying a higher premium but again with certain conditions.
7) Validity: Card insurance expires after a certain time period (typically 90 days). Post that, no coverage is offered. But in case of directly bought plan; the cover can be taken for any duration of time.
8) Multiple Trips Coverage: If you are planning for multiple trips then relying on just the card is not recommended, as it covers only till the destination and not beyond that. But standalone policy can be purchased for multiple trips.
9) Reward Points: Buying air ticket using credit card also makes you eligible for cashbacks/reward points/free miles and others. But this is not possible when travel insurance policy is purchased through conventional way.
Most Basic Requirement
The most basic requirement in order to avail credit card travel insurance benefit is that the card is used to pay for the trip.
Key Points to Remember
Irrespective of the way you buy policy, make sure it covers the following:
Medical assistance abroad
Displacement of a family member
Cancellation costs
Repatriation and transport. Sick/deceased
Luggage theft and damage
And once you decide, read the general conditions, exclusions and expenses covered and whether they are sufficient, especially the health care cost.
Author Bio:
Hi, I am Nikesh Mehta owner and writer of this site.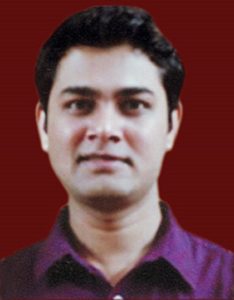 I'm an analytics professional and also love writing on finance and related industry. I've done online course in Financial Markets and Investment Strategy from Indian School of Business.
I can be reached at [email protected]. You may also visit my LinkedIn profile.