Success = Passion + Productivity for Entrepreneurs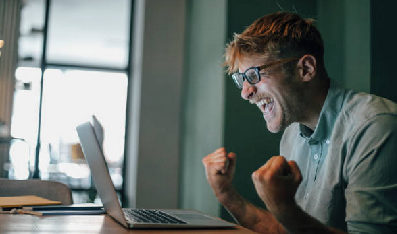 Starting a business in an area that you are really passionate about, helps an individual align personal dream with the vision and mission of professional and personal life.
Many times, entrepreneurs seek to realize the big dream of having their own business. But they don't even know where to start. That is, they realize that the chosen business is not really what they thought. And they continue on their way, without direction.
But this whole scenario really changes when you, ask yourself the big question:
What am I really passionate about?
When you discover the answer to this question, you will really realize whether the business will succeed or fall at the first hurdle.
Align your passion with business
Basically, one of the big differences between successful and unsuccessful entrepreneur is that you, as the owner, know perfectly well that you are doing what you are passionate about.
If you are clear about this, and if your personal dream and mission are aligned with your business values, your desire to move forward will always find a way to continue and grow, no matter what obstacles may arise.
In other words, your company will succeed with your essence and this will increase its value.
So here are the tips to succeed:
(1) Implement the right methodologies
There are specialized methodologies and processes for any business that can be implemented to help you achieve goals and grow as much as you like what you do.
There will always be mechanisms to move forward, because by believing that you can, you create infinite possibilities to overcome any obstacle.
Read: Tips on how to achieve success and fame
(2) Identify the hump
So if you are about to start a business, or if you already have one, but something is missing to make it grow, ask yourself if this is what you have always wanted… or if you wanted something else, what was it that stopped you and if that was really an obstacle.
In short, review what you want and don't want in your life. Define your mission, seek to align it with your company and finally take action. Enriching the personal productivity begins with managing time properly, giving it its due value.
(3) Make the most of your time
Most of us have a very common complaint: I have no time. I finish the day, the week and the month and I feel that I do not advance with the important things!
This is one of the main frustrations. It is obvious that, as much as we want to improve our time management and personal productivity, we cannot give away more hours a day: time is an external element to us.
Indeed, the day has 24 hours that cannot be saved for the next day. But what we can do to enrich our personal productivity is to manage our actions, that is, to see what we spend our time on during those 24 hours.
Productivity Tips
Deep down, if we keep iterating of not having time then it means we're instilling in your mind that we don't have life.
The first law of success is concentration, to unite all energies at one point, to go directly to that point without looking left or right.
(1) Eliminate the time thieves
Let's stop procrastinating and be brutally honest with ourselves and look at how much time we spend on social networks, chatting with friends or watching TV.
Let's remember that possibly one of the reasons we waste time is that we don't value it properly.
(2) Be clear: define goals and objectives
Let us consider that we are not stressed by time or by the amount of work, but by uncertainty. Not knowing all those commitments we make to ourselves and to other people during the day and that we do not know what they are or how many they are.
Check out: What money and success means according to Benjamin Franklin
(3) Learning to say no
Knowing when to say "no" is one of the basic tools for managing time and being productive.
(4) Stop just thinking about what needs to be done and do it!
This often happens because we are not clear about what we want and so we digress. So write down what would be a satisfactory outcome for us and focus on actions. It is also important to visualize that outcome. That works very well.
(5) Write down concrete and measurable objectives
Only 5 percent of the population has their goals written down. The rest of just have wishes for what they like to see happen to them.
Our goals must be written down, as well as clear, concrete and measurable. This will give us criteria for what to do and when to do it.
Author Bio:
Hi, I am Nikesh Mehta owner and writer of this site.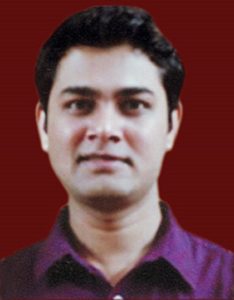 I'm an analytics professional and also love writing on finance and related industry. I've done online course in Financial Markets and Investment Strategy from Indian School of Business.
I can be reached at [email protected]. You may also visit my LinkedIn profile.