Advice on Money & Success from Benjamin Franklin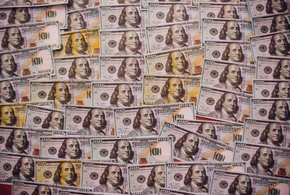 Who was Benjamin Franklin?
He was the 15th child amongst the 17 siblings. He had the genius to succeed in writing, politics, philosophy, as an inventor and also in business. He considered himself a simple man, but he firmly believed that it was possible to acquire the essential principles of success.
Franklin was an outstanding money manager and shared his vision of wealth, of men's relationship to money. He has written many books but the two "The Way to Wealth" and "Poor Richard's Almanac" are worth reading. You can buy it from Amazon India and Amazon Global.
At the age of 79 years, Franklin assured that all his success was due to these principles. His personal financial advice, which was valid 250 years ago, is still valid today. Benjamin Franklin was an entrepreneur who left beautiful quotes which were way ahead during his time.
Famous Quotes on Money
1) An investment in knowledge will always pay the best interest (that's why you have to get trained as much as possible).
2) A penny saved is a penny earned.
3) The use of money is the only advantage of having it.
4) If someone empties wallet into his brain, no one can steal it from him.
5) Work as if you're going to live 100 years. Pray as if you are going to die tomorrow.
6) If you know how to spend less than you earn, you have the philosopher's stone.
7) You can postpone, but time won't do it.
8) Buy what is useless to you, and you will soon sell what is necessary to you.
9) Tell me and I forget, teach me and I may remember, involve me and I will learn.
10) Well done is better than well said.
11) In the long run, dripping water pierces the stone. This basically means patience and persistence are keys to success.
12) You can give good advice, but not good conduct.
13) There are many ways not to succeed, but the safest way is not to try.
He of course applied his advice perfectly to his life. Thus, Benjamin Franklin was at the time one of the richest and most respected men in the United States.
Quotes on Success by Benjamin Franklin
Temperance: Do not eat until satisfied, do not drink until exaltation. Eating too much makes you sleepy. You have to be alert. And drinking too much makes you lose your mind.
Silence: Speak only what can benefit others and yourself. Avoid futile conversations.
Order: Let everything take its place; let every part of the business have its time.
Determination: Keep trying whatever you have committed. And be a effective time manager.
Frugality: Not to spend more than is good for others or for yourselves. That is, not to waste anything.
Industry: Don't waste time; always be busy with something useful; eliminate all unnecessary activities.
Sincerity: Do not use deception; think innocent and act morally. If you commit, deliver.
Justice: Do no harm anyone or deny/ignore the benefits that are due. For example, do not include misleading clauses in agreements. A clear agreement offers more returns.
Moderation: Avoid extremes; suffer damage as you think you deserve it.
Delegation: A large number of executives and entrepreneurs blame themselves for everything, when there are things beyond their control. We must learn to delegate responsibilities.
Cleanliness: Do not tolerate dirt on the body, clothing, room or company. Being clean, increases confidence level.
He made history by being the only "father" of the United States to sign the three founding documents: the Declaration of Independence, the Treaty of Paris and the American Constitution.
These quotes are definitely very inspiring and motivating. And implementing these in your daily life in a step by step manner will make you grow every day.
After putting these finance and success quotes, the former statesman wrote,
I hope that some of my descendants will be able to follow these principles and reap the benefits.
Author Bio:
I am Nikesh Mehta, owner and writer of this site.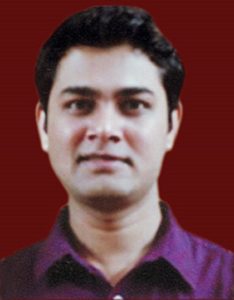 I'm an analytics and digital marketing professional and also love writing on finance and technology industry during my spare time. I've done online course in Financial Markets and Investment Strategy from Indian School of Business. I can be reached at [email protected] or LinkedIn profile.