5 Advantages of Secured Personal Loan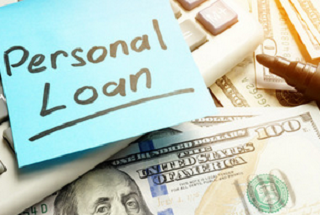 Secured personal loans can offer advantages especially monetary benefits that other types of loans i.e. unsecured loan cannot.
Secured personal loans are offered to borrowers on the basis of a personal guarantee to reduce the lender's risks. Since lenders get control of the borrower's asset for limited time period, the risks are lower, interest rate is usually equally lower, while the paperwork is faster and approval is fast too.
The guarantor or guarantee against which this type of loan is agreed can be:
Fixed Deposit
Gold
Property
Insurance Policy
(Note: The above list varies depending on the country you live in and lender)
In the event of non-payment, the lender has rights to recover money from the assets. That is they get compensated for the loss caused by the borrower's default on the payment obligation. This is where the risk of secured loans lies.
A home equity loan is a clear example of a secured loan, since the collateral in this case is the borrower's home. In this case a lower interest rate may be offered and the settlement period may be longer because there is a real certainty of repayment. Also the guarantee can be established on a car, in this case the financial institution can lend the amount of money according to the commercial value of the car.
Generally, financial institutions lending money increase or reduce the loan amount depending on the risk they calculate which depends on the value of the asset they keep as collateral.
With this in mind, let's look at the main advantages of secured personal loans and why you might need to borrow money:
More time to repay
Thanks to the collateral on which the secured loan is based, payment terms are usually longer. In this way you do not have to face very high installments, but rather the monthly installment is lower, without affecting your budget much at the time of financial need.
Low interest rates
As mentioned above, the fact that the lender has a real asset that guarantees the payment of its clients allows it to offer better conditions, since its risks of loss are lower.
The interest rate will be lower than other types of loans, so the savings will be remarkable.
Without consulting your credit history
For people with poor credit history, this personal loan is one of the way out to fulfill their monetary need. Check out more options to get personal loan for no or poor credit.
These loans can be granted to people with a low credit score, in fact their credit history is not even considered nor is a credit bureau report requested as long as the financial institution has a collateral.
Quick Approval
Secured personal loan do not require a large number of documents and requirements, which speeds up the process with faster approval. As long as the person has the documents of ownership of the asset, and their validity is verified, the loans can be approved in no more than 24 hours. This is a determining factor when you need money fast.
Motivation to pay
This is an undervalued advantage that many people don't realize. When borrower puts an important asset such as home or car, they get a motivation to pay debt responsibly compared to credit card debt.
Check out: Options for credit card debt settlement
Many times, credit card debt is given little importance, until someone accumulates a mountain of debt that later becomes impossible to repay. Frequent use of credit card, makes most of us forget what the priorities are and individuals end up spending too much time without evaluating the finances.
But personal loan allows us to clarify the priorities without getting out of control and keep motivated in the debt payment obligations.
Other Benefits of Secured Loans
Legal security of the asset
The best rates in the market
Liquidation without penalty
Author Bio:
Hi, I am Nikesh Mehta owner and writer of this site.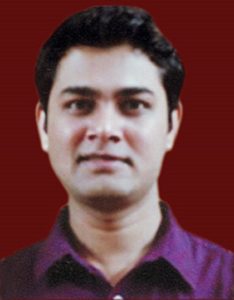 I'm an analytics professional and also love writing on finance and related industry. I've done online course in Financial Markets and Investment Strategy from Indian School of Business.
I can be reached at [email protected]. You may also visit my LinkedIn profile.