Low Income Personal Loan from Co-operative Banks
In case of emergency e.g. medical treatment or unexpected money requirement; people normally arrange money from their own saving or ask friends or relatives for financial support. However it's not always possible to arrange money at the time of need. And during such times, financing from bank is the best recommended solution. There are many lenders offering personal loan for such need. However getting personal loan is not very easy. Rising interest rate and stricter eligibility criteria makes it difficult to get. Normally when we think of getting personal loan; commercial banks such as ICICI Bank, SBI, HDFC Bank & others first come to our mind. And individuals first contact such prominent lenders for their need. However these banks have strict terms and conditions and chances of loan application rejection is high. This is because, these banks want to stay away from defaulters. But there is another category of bank in India – co-operative bank which offers personal loan. Their income eligibility criteria is low. So even a poor income earning individual has a good chance to get personal loan. Here are three co-operative banks offering personal loan to low income earners. Individuals who are permanent salaried and self- employed or businessman are eligible to get loan. The table below displays minimum monthly income required and maximum loan amount granted:
| Name of Co-operative Bank | Minimum Monthly Salary Required (in Rs.) | Maximum Loan Amount |
| --- | --- | --- |
| Abhyudaya Co-operative Bank | 8000 | 5 Lakhs |
| The Andaman and Nicobar State Co-operative Bank Ltd. | 5000 | 2 Lakhs |
| The West Bengal State Co-operative Bank Ltd. | 2000 | 10 Lakhs |
| City Union Bank | 6500 | 50000 |
Note:
City Union is not a co-operative bank. But since their income requirement is low, it has been included in the list. Poor salaried can
easily get personal loan
from these co-operative bank provided they meet other eligibility criteria as follows:
Membership:
In order to get personal loan; applicant has to become member of the bank. For this, they need to buy shares. And depending on the loan amount, shares has to be bought. For e.g. In case of Abhyudaya bank, the membership fee is Rs. 100 for the loan amount of Rs. 1 Lakh. And for higher amount, the requirement is of Rs. 2000. In addition to the membership, the required documentation has to be done. The loan amount can be used for any purpose such as:
Buying electronic gadgets or appliances
Repairing or renovation of house
Medical treatment
Marriage related expenses and others.
More details and advantages of loan from co-operative banks:
Loan amount is small
Low interest rate compared to commercial banks
If membership is continued for a longer duration then medical benefits are also offered. This benefit varies for each bank.
Flexible terms and conditions. Not very strict.
Nil processing fee
Nil prepayment fee
Author Bio:
Hi, I am Nikesh Mehta owner and writer of this site.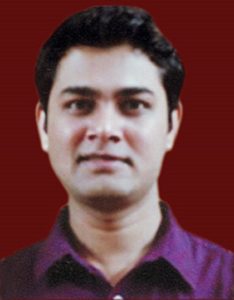 I'm an analytics professional and also love writing on finance and related industry. I've done online course in Financial Markets and Investment Strategy from Indian School of Business.
I can be reached at [email protected]. You may also visit my LinkedIn profile.