2 Wheeler Loan for Students: Eligibility, Income, Documents Required
There are loans for almost every necessary thing in a person's life such as car, home, personal loan etc. And interest earned from the loan is one way which earns profit for the banks. And one of the loan which is always in demand is a 2 wheeler loan.
This type of vehicle has become necessity and every household in India today has minimum one such vehicle and is considered to be the most preferred communication medium of transport. In fact India is the world's largest producing country in the world. However the price of 2 wheeler is not affordable by everyone and especially for a middle class family paying the whole amount upfront is a big burden. Moreover college going students are attracted towards stylish bikes (such as Royal Enfield, Karizmaa, Apache etc.) having price no less than INR 80, 000. So it has become very difficult to buy a bike in full cash and taking a loan is the only alternate solution.
But the question arises, are 2 wheeler loan for students available in the competitive market? This is because the two most important factors which any bank looks for is the annual income and age of the individual applying for a loan. Now assuming student meets the age criteria but is not earning since he/she must be pursuing the education, how can they get a loan? The only solution is earning member of the family should apply for the loan as a co–borrower.
Here are the details on getting a 2 wheeler loan:
Eligibility:
Age: As mentioned above in order to be eligible for the loan, applicant should be minimum 18 years old. This varies for each bank. For e.g. SBI and HDFC Bank has criteria of 21 years whereas Punjab National Bank requires minimum age of 18 years.
Income requirement: This is the deciding factor for any type of credit application whether it is a loan or credit card. Higher the income higher is the chance of loan approval.

CIBIL Score: Not many of us are aware that CIBIL score is checked by every credit lender for each applicant. Based on this score, bank evaluates whether the loan applicant is credit worthy or not. The score is given out of 900 and closer the score to 900, higher are the chance of your application to get approved. Check out how to improve CIBIL score.
Documents Required:
Almost every bank has standard documents requirement for 2 wheeler loan which are as follows:
ID Proof: PAN card
Address Proof: Driving license, passport, utility bill, voter card.
Income Proof: Salary slips for the last 3 months showing all types of deductions and income tax return for last 2 years. This is for salaried person. However if the applicant has business then income documents required are income tax returns, challans for tax deposited and bank statement for last 1 year.
Who offers the two wheeler loan for students/others?
Almost every bank is India offers two wheeler loan and here's the list along with the minimum annual income requirement:
State Bank of India: INR 75,000
Canara Bank: INR 1, 44,000
Punjab National Bank: INR 1, 20,000
Bank of Maharashtra: INR 3, 00,000
Dena Bank: INR 1, 00,000
Advantages or Features:
Minimum repayment period of 3 years
Not a very high income requirement
Quick approval in less than 3 days and sooner
No need to provide any type of security
No criteria for the type of vehicle. So you can take loan for purchasing mopeds such as Honda active, Suzuki access etc. and bikes such as Royal Enfield, Apache, Bajaj Pulsar and others.
Apart from interest rate, there are few other charges involved while taking a two wheeler loan as follows. Although charges are nominal but loan seeker should be aware of these:
Loan processing
Pre-payment
Late payment
Cheque bounce
Stamp duty
Students can take two wheeler loan if they are earning and also fit into other eligibility criteria. Nowadays it has become very common and students are earning along with their studies.
Almost every loan provider offers EMI calculator which helps in calculating the EMI amount for loan repayment. Loan applicant needs to enter loan amount, tenure, and rate of interest and the tool will calculate the EMI.
Author Bio:
Hi, I am Nikesh Mehta owner and writer of this site.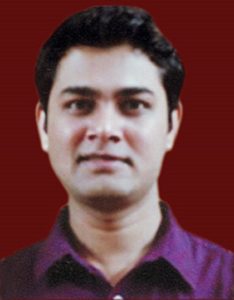 I'm an analytics professional and also love writing on finance and related industry. I've done online course in Financial Markets and Investment Strategy from Indian School of Business.
I can be reached at [email protected]. You may also visit my LinkedIn profile.