28 International Debit Cards: Benefits, Features, Charges
When it comes to travelling abroad and spending money, there are few widely used options:
Local currency cash
Credit card
Prepaid travel card
International debit card
Travelers cheque
Each of the above mentioned payment options has its own pros and cons and picking an incorrect option would result in traveler spending extra money from his/her pocket. For e.g. using credit card can result in foreign transaction, withdrawal and conversion fee.
In this article we'll discuss on international debit card, its benefits/features and different cards available for Indians travelling abroad.
What is international debit card?
First of all let's understand the meaning of such card. It is similar to the domestic debit card but only difference is that you can use this card internationally for various purposes such as making online purchase in different currency, use at ATMs worldwide or in-store purchases abroad and many others. These features are not available in a domestic card and it can be used only in India.
Benefits or features of international debit card:
You can make transactions in currencies other than Indian rupee either online or in-store.
As you don't have to carry paper money, it gives more relief from theft or loss of money. Moreover if the card is lost or stolen then card holder can immediately block the card.
In order to operate the card, PIN is must. So this gives additional level of security level. Moreover banks offer EMV chip cards i.e. information is encrypted in a micro chip.
You can withdraw cash from ATMs abroad in local currency.
Money automatically gets debited from the account linked with the card. So there is no need to wait for the monthly bill like credit card and then pay the bill. Also this helps in building saving habit.
Apart from the above advantages, many international debit cards also offers cashback, fuel surcharge waiver, and free accidental cover.

How to get international debit card in India:
Almost every bank in India offers pre-approved international debit card or you can apply for them separately. Here's the list of few cards offered by prominent banks in India.
| Bank Name | Name of Debit Card |
| --- | --- |
| SBI | Global International |
| Axis Bank | Visa Classic |
| Axis Bank | Burgundy World |
| Axis Bank | Titanium Prime |
| Axis Bank | Titanium Prime Plus |
| Axis Bank | MasterCard Classic |
| Axis Bank | Smart Privilege |
| ICICI Bank | Visa Platinum |
| ICICI Bank | Sapphiro |
| ICICI Bank | Rubyx |
| ICICI Bank | Coral |
| ICICI Bank | Unifare DMRC Platinum |
| ICICI Bank | Sapphiro Business |
| ICICI Bank | Visa Signature |
| ICICI Bank | MasterCard World |
| ICICI Bank | Platinum Identity Chip |
| ICICI Bank | Privilege Banking Titanium |
| ICICI Bank | Privilege Banking Gold |
| Indian Overseas Bank | International Visa |
| HDFC Bank | JetPrivilege World |
| HDFC Bank | EasyShop Platinum |
| HDFC Bank | EasyShop Titanium Royale |
| HDFC Bank | EasyShop Titanium |
| HDFC Bank | EasyShop Business |
| HDFC Bank | EasyShop Imperia Platinum Chip |
| HDFC Bank | EasyShop Gold |
| HSBC | Advance Platinum |
| HSBC | Premier Platinum |
Factors to consider before opting for an international debit card / various charges:
You can use your debit card in foreign country with ease and also it is easily available compared to credit card. However there are few essential points to remember before choosing the card as follows:
Check whether the bank has ATM presence in the country where you are travelling. Otherwise you would be charged ATM withdrawal fee for using the card at other bank's ATM.

Annual and joining fee:

Unlike annual fee on credit cards, debit card for travelers also carry an annual fee and it varies for each bank. Some banks may also offer this card for zero fee. So if you are travelling for only a short duration then avoid buying cards carrying annual fee.

Conversion fee:

Similar to credit cards, if you use debit card abroad very frequently then it's must to know the currency conversion fee.

Transaction fee:

Any purchase made using a credit card in a non-local currency carries a transaction fee. Minimum fee is between 2%-3%. However this fee may vary or might be zero for international debit card. So check with the bank and know about the foreign transaction fee.

Daily withdrawal limit:

It's quite common to face cash crunch in foreign country. Moreover many a times, you won't have an option to use debit card everywhere. In such cases, ATM withdrawal is the most feasible option. But before withdrawing the cash, it's important to be aware of the withdrawal limit for various countries in order to avoid any extra fee.

Daily transaction limit:

In addition to the withdrawal limit, every card carries a point of sale transaction limit. And crossing the limit would result in a penalty. And it's always recommended to be aware of this charge.

Loss or damage:

Losing/damaging a card or being stolen brings is a nightmare for any traveler especially when there is no other payment option possible including cash. Although you can get a new card immediately but it is not free of cost. An extra charge has to be borne by the traveler. Remember to report loss of card immediately. This is because bank offers protection from illegal charges accrued on the card.

---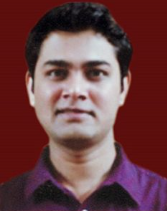 Hi, I am Nikesh Mehta, owner and writer of this site. I'm an analytics professional and also love writing on finance and related industry. I've done online course in Financial Markets and Investment Strategy from Indian School of Business. I can be reached at [email protected].
---