Loan for Starting Business for Low Income Earners (Rs. 5000 – 40,000)
The startups in India are getting global attention as more and more ventures in diversified areas are coming up the country and getting funded. The dynamic entrepreneurs or founders of these startups either use their own savings or borrow money from acquaintances to start their businesses (also called as bootstrapping or self-funding) or use various funding options available to start and run their business. However an individual with no enough capital to start and run own company and are denied funding from venture capitalists, crowdfunding, angel investors often face tough time to raise money. And if the individual is a low income earner then utilizing own money may not be always sufficient for starting a new one. So what can such individuals, who are currently doing job but want to raise money for starting a new venture do? The answer is personal loan for business. There are few private, public, or co-operative banks offering loan to poor salaried individuals. Listed below is the list of banks offering loans along with their income criteria:
Name of Bank
Minimum Monthly Salary Required
City Union Bank
Rs. 6,500
Jammu and Kashmir Bank
Rs. 6,500
Abhyudaya Co-operative Bank
Rs. 8,000
Karnataka Bank
Rs. 10,000
Karur Vysya Bank
Rs. 10,000
Indian Overseas Bank
More than Rs. 5000
Oriental Bank of Commerce
More than Rs. 6000
State Bank of India
Rs. 24,000 - Urban
Rs. 10,000 - Rural and semi-urban
HDFC Bank
Rs. 20,000 - Urban
Rs. 15,000 - Rural and semi-urban
Axis Bank
Rs. 15,000
YES Bank
Rs. 25,000
ICICI Bank
Rs. 20,000-25,000 - Urban
Rs. 17,500 - Rural and semi-urban
Allahabad Bank
Rs. 20,000
Canara Bank
Rs. 25,000
Dena Bank
Rs. 15,000
Punjab National Bank
Rs. 30,000
Dhanlaxmi Bank
Rs. 35,000
Federal Bank
Rs. 50,000
Nainital Bank
Rs. 25,000
Ratnakar Bank
Rs. 25,000
South Indian Bank
Rs. 25,000
Kotak Mahindra Bank
Rs. 25,000
IndusInd Bank
Rs. 25,000
Deutsche Bank
Rs. 25,000
Bajaj Finance Limited
Rs. 30,000 - Rs. 40,000 (Depending on the city)
Since personal loan is an unsecured loan, banks charge high interest rate and application is scrutinized in detail to avoid any risks.
What if banks deny loan?
The very first thing to do is ask the bank about the reason for rejection. If a poor credit score is the reason then you should first improve it. This is because most of the banks will first check the CIBIL rating before approving the loan.
There are two more options to get personal loan for starting a new business:
Peer to peer lending –
Although they have been present in India few years back but are now gaining attraction due to mainly because of lower interest rate, speedy approval, and minimal documentation. Most importantly borrower has an option to interact directly with the investor/lender and negotiate on the interest.
Private money lenders –
The strict application process by banks and P2PL is very painful for the applicant. And this is a plus point for private money lenders who offer credit without asking for much documents but at a higher interest rate compared to banks or P2PL. Credit score is not checked by them, which is a biggest advantage. Though this option sounds very convenient, there are risks involved such as small repayment period, harassment in case of non-repayment of loan, not all are licensed lenders, illegal use of signed document and others. Remember that using personal loan for business is different than a business loan and should ideally be taken for small business with a small loan requirement. For larger amount, business loan are highly recommended that are offered by many banks in India.
Author Bio:
Hi, I am Nikesh Mehta owner and writer of this site.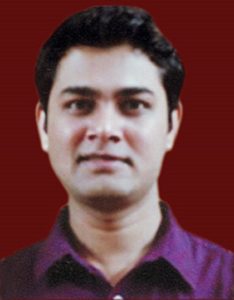 I'm an analytics professional and also love writing on finance and related industry. I've done online course in Financial Markets and Investment Strategy from Indian School of Business.
I can be reached at [email protected]. You may also visit my LinkedIn profile.