Paytm: Money Transfer to Wrong Number, 4 Ways to Get Back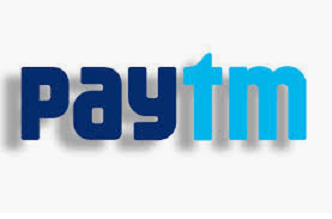 There are many apps currently in digital payment market in India such as Paytm, Google Tez, PhonePe, BHIM, Mobikwik and few others. However Paytm is undoubtedly the most widely used digital payment app in India. And for various good reasons:
Money can be transferred to a mobile number. No bank account details required while sending or receiving money. The deposit happens between the two wallets digitally. Although when transferring money from Paytm to your bank account, you will require account details.
Secured
Also offers recharge, ecommerce and many services
Frequent recharge, cashbacks, reward points etc.
Check out difference between Google Tez and Paytm.
However the most widely used feature of Paytm i.e. sending money to mobile number can also create a problem. Many times it might happen that accidentally you transfer money to wrong or unknown mobile number through Paytm app or website or you accidentally recharge incorrect mobile number.
So how to recover money after incorrect transfer?
Since bank is not an intermediary as transfer happens between two wallets, reversal is not possible. The very first thing to do is take a snapshot of the message you received on your mobile phone which states money is transferred to XXXXXXXXXX mobile number. This will act as a proof later on. Here's the snapshot from Paytm showing cash sent to any mobile number. The blacked out portion will display the mobile number to which money was sent.
If the recipient is honest then he/she will give the money back. If not, then there are five options available as follows to recover money:
Contact the user of the mobile number (Call and SMS) – The immediate step to take is calling the user to whom you have transferred the money. If the call is not attended or the user is not responding, drop an SMS. Mention date, time, amount, your mobile number and take snapshot. Also mention that you can check your Paytm wallet. If the user has Paytm account he can verify the details. Here's the snapshot from Paytm wallet showing cash received. You can also send him the above cash sent image.
Contact Paytm customer care – If above solution does not work out, contact Paytm customer support. They have good support staff. Although they cannot guarantee money refund. They should try their best to get you refund.
Use social media – This option may not suit everyone. Put the mobile number on your Facebook and Twitter account and mention the whole background in details along with all the required snapshots. Ask your friends to spread the message. Alternatively you can search the mobile number on Google. If you are lucky, further details may be available.
Contact police – This should be the final option when none of the above option works out. Take all the details such as snapshot of SMS, call log, above two snapshots and communication details from Paytm. Hopefully police should do their best to locate the user.
What happens after you approach Paytm support when money is transferred to wrong account?
If the recipient has Paytm wallet or Paytm bank account; the support team will approach the person. If he/she accepts that money transferred to Paytm account was invalid and gives consent; the transaction will be reversed to the sender.
If the user does not have Paytm account; the support team will reach out to the receiver bank. And then the bank will take the case forward and approach the receiver. If the person agrees on payment reversal; the money will be transferred bank to the account.
Additional reading: Tips on getting money back after transferring money to wrong account number.
Note that wallet companies have a policy that amount transferred cannot be reversed and it is the user's responsibility to claim the money. Remember that it is your hard earned money, so responsibility is yours to verify twice before sending it anyone.
Author Bio:
I am Nikesh Mehta, sole owner and writer of this site.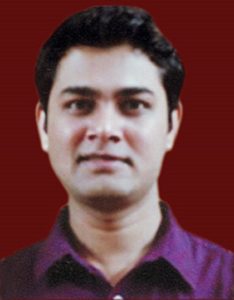 I'm an analytics and digital marketing professional and also love writing on finance and technology industry during my spare time. I can be reached at [email protected] or LinkedIn profile.