Car Loan: Minimum Income Required by 21+ Banks/Finance Companies
You must have come across many advertisements like "Get car loan in 2 minutes", "Own a car with a click of mouse" and many others. So exciting to read this. However in reality, getting a car loan is not that easy.
Lenders take into consideration various factors before approving loan. And the most important criteria is the income of the applicant. The only way credit lending companies such as banks, finance companies and others evaluate repayment capacity of the applicant is the income. Different lenders have varying minimum income eligibility criteria.
Listed in the below table is the income required by various lenders – public, private, and co-operative banks, financial services companies:
| Name of Bank | Minimum Monthly Salary Required |
| --- | --- |
| City Union Bank | Rs.12, 500 |
| Jammu and Kashmir Bank | Rs. 17, 000 - Rs. 33, 333 |
| Abhyudaya Co-operative Bank | Rs. 10, 000 |
| Indian Overseas Bank | Rs. 5, 000 |
| Oriental Bank of Commerce | Rs. 20, 000 |
| State Bank of India | Rs. 21, 000 |
| HDFC Bank | Rs. 21, 000 |
| Axis Bank | Rs. 20, 000 |
| Allahabad Bank | Rs. 25, 000 |
| Canara Bank | Rs. 25, 000 |
| Dena Bank | Rs. 21, 000 |
| Punjab National Bank | Rs. 20, 000 |
| Dhanlaxmi Bank | Rs. 10, 000 |
| Ratnakar Bank | Rs.8, 200 - Rs. 62, 000 (Depending on the car type) |
| Kotak Mahindra Bank | Rs. 15, 000 |
| IndusInd Bank | Rs. 21, 000 |
| Magma Fincorp | Rs. 12, 500 |
| United Bank of India | Rs. 25, 000 |
| Tamilnad Mercantile Bank | Rs. 10,000 |
| Mahindra Finance | Rs. 17, 000 - Rs. 21, 000 |
| Renault Finance | Rs. 25, 000 |
| Magma Fincorp | Rs. 12, 500 |
Apart from the above listed lenders there are many other lenders offering car loan as mentioned below. However their income requirement is not available. You will have to contact the bank directly for knowing this.
IDBI Bank
Maruti Finance
Saraswat Bank
Hero FinCorp
Sundaram Finance
Bajaj Finance
Tata Capital
Tata Motors Finance Limited
Other eligibility criteria for car loan are:
Years of employment
Employment/business stability
Age above 18 years and less than 70 years. (This varies for each lender)
If you do not have the required income then chances of denial increases. However there are few other options to get loan for buying car such as:
Loan against fixed deposit
Loan against LIC policy
4 things to do before applying for a car loan:
Check credit score: Your car loan application can also get rejected because of bad credit. Many people are still not aware of credit score or they do not take it seriously. However for a financial institution; credit score is extremely important to evaluate credit worthiness of the applicant. Credit score is given by credit bureaus. They calculate this score based on the credit history of borrower. And this financial history is provided to the bureaus by the member banks. So before applying for a loan, get your credit score checked. Read more on car loan for bad credit.
Loan tenure: Always take shortest loan tenure. Longer the repayment period, higher would be the total cost of the car. Although you will have to shell out higher interest in case of short tenured loan. But sooner you come out of debt, better would be your credit score.
Bargain on interest: This is especially for existing customers of the bank. If you have a long relationship with the lender, then bargain for lower interest. Recheck whether loan offered by the dealer is saving you money or not. Dealers normally try to hard sell loan from the banks which they have tie-up with. However it is your duty to do thorough research on best interest rates available in the market.
Hidden charges: Every bank applies various other charges apart from the interest rate and late payment. These charges are – part and full prepayment, processing, documentation, cancellation and others. So before signing on the dotter letter, reverify and compare these charges. These charges are actually not hidden as banks do not hide them. It is actually the applicant's mistake who do not read the fine print.
Saving money should be your ultimate goal while taking car loan. i.e. how much money you can save on car loan – either on interest rate, processing fees, etc.
Author Bio – Chandra Mehta:

This article has been written by Chandra Mehta.

Chandra is a seasoned banker with 35+ years of experience in banking and financial services industry. He's a retired banker and has served as Chief Manager and Assistant Vice President in State Bank of India/or its subsidiaries.

He has authored many articles on this site (allonmoney.com).

He can be reached at [email protected]. You may also visit his LinkedIn profile.
Author Bio:
I am Nikesh Mehta, owner and writer of this site.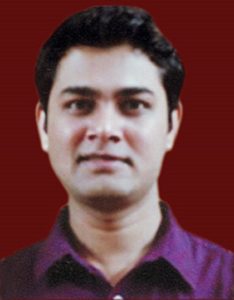 I'm an analytics and digital marketing professional and also love writing on finance and technology industry during my spare time. I've done online course in Financial Markets and Investment Strategy from Indian School of Business. I can be reached at [email protected] or LinkedIn profile.