Personal Loan FAQ: Income Rs.15,000 or Less, Easiest Way to Get Approved
The need of money can arise anytime. And when all the options of arranging the money fail, then the only solution is personal loan. However there are many doubts borrowers have and listed below are some of the most commonly asked questions and their answers related to personal loan. Is personal loan unsecured? Unsecured loan is just one of the type of personal loan, approved based on multiple factors with income being the most important criteria. The other type is secured personal loan offered against securities such as fixed deposit, gold, LIC policy, etc. What is the biggest advantage of both secured loan and unsecured loan? Secured loan is money saving since the interest rate is low. And unsecured loan does not require any collateral. Why banks ask for income? Income is asked in case of unsecured loan only. Since it involves lending money to unknown without asking for any security, bank asks for income to evaluate whether the borrower has repayment capacity or not. How much loan amount can I borrow in case of unsecured and secured loan? In case of unsecured loan, the amount depends on various factors such as income, credit score, age, professional status, city you live in, amongst others. However income plays a key role. In case of secured loan, the amount depends on the value of the collateral. For e.g. in case of loan against fixed deposit, if the FD amount kept in the bank is Rs. 1,00,000 then the loan amount approved will be in the range of Rs. 80,000-Rs.85,000. That is, 80%-85% loan amount is granted in case of loan against FD. What personal loans are easy to get approved for? The easiest personal loan to get is secured loan. However these days, mobile wallet apps such as Mobikwik offers pre-approved loan with no collateral. However the loan amount is small in case of wallet apps. Why personal loan is an unsecured loan? This is incorrect, personal loan is not always unsecured. There is another type of loan known as secured loan wherein you deposit collateral (fixed deposit/ mutual fund/gold/shares, and few others) with the bank. It is basically similar to mortgaging. Can I increase my personal loan amount? Yes, this is possible. Incremental need of money can arise anytime. For e.g. if you have taken personal loan for medical expenses and due to certain reasons if the cost of the treatment further rises, you can apply for additional loan amount. However in order to get it approved, you should have made regular payment of EMI. Meaning, there are no defaults or delay in repayment in the past. Which banks has minimum income criteria for personal loan? Amongst the commercial banks – State Bank of India (SBI) offers Xpress Credit Loan requiring net annual income of Rs. 60,000 i.e. Rs. 5,000 per month. And amongst the co-operative banks, The West Bengal State Co-operative Bank Ltd. (WBSCB) requires net monthly income of just Rs. 2,000 to avail personal loan. Refer this official website link of WBSCB for more details. My salary is below Rs. 10,000 per month. What are the options available to get personal loan? Listed in the below table are the minimum monthly/annual income required for personal loan by various financial institutions. Note that, there are many other banks that offer personal finance but income criteria could not be found.
| Name of Bank and Personal Loan Product | Monthly Income Required (Rs.) | Annual Income Required (Rs.) |
| --- | --- | --- |
| State Bank of India (Xpress Credit) | 5,000 | 60,000 |
| Canara Bank (Consumer Loan) | 6,000 | 72,000 |
| The West Bengal State Co-operative Bank Ltd. | 2,000 | 24,000 |
| The Andaman and Nicobar State Co-operative Bank Ltd. | 5,000 | 60,000 |
| The National Co-operative Bank Ltd. | 5,000 | 60,000 |
| Abhyudaya Co-operative | 8,000 | 96,000 |
| Canara Bank (Canara Budget) | 10,000 | 1,20,000 |
| Canara Bank (Teachers Loan) | 10,000 | 1,20,000 |
| The Greater Bombay Co-operative Bank Ltd. | 10,000 | 1,20,000 |
| State Bank of India | 10,000 | 1,20,000 |
| HDFC Bank | 15,000 | 1,80,000 |
| ICICI Bank | 15,000 | 1,80,000 |
| Axis Bank | 15,000 | 1,80,000 |
| Fullertoan loan | 15,000 | 1,80,000 |
| Punjab National Bank | 15,000 | 1,80,000 |
| Dena Bank (Suvidha) | 15,000 | 1,80,000 |
What happens when personal loan is not paid?
This is the biggest mistake you will make. Not paying-off the loan is an invitation to more debt and harassment by the recovery agents. So, if you think repayment won't be possible, contact your bank beforehand and ask for a solution – defer or reschedule the EMI payments. Debt collectors are aggressive whose job is to recover money in any case.
What if the bank does not defer or reschedule the EMI payment?
In this case, try for balance transfer i.e. move loan account from existing bank to a new one. Your remaining principal loan amount will be transferred to the new bank. The interest rate would be possibly low and EMI amount will change. While transferring you can ask the new bank to extend the tenure. However make sure to calculate the total outflow of the money.
Author Bio:
Hi, I am Nikesh Mehta owner and writer of this site.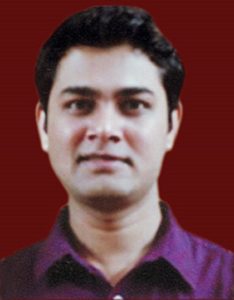 I'm an analytics professional and also love writing on finance and related industry. I've done online course in Financial Markets and Investment Strategy from Indian School of Business.
I can be reached at [email protected]. You may also visit my LinkedIn profile.