Low Salaried? 15 Credit Cards Against FD: Rs.16000 Min. Deposit
Typically individuals apply for credit card by filling application form and sending it to the bank for further approval. This is a traditional way of application. Upon receiving the card request, banks perform a rigorous assessment and take decision on approval. Most importantly, the income of the applicant is first checked amongst many other factors.
For high income individual, this approach is not painful as their application is most likely to get accepted provided they meet all other eligibility criteria such as good CIBIL score, submission of documents such as pay slip or income tax return, and others.
However low income individuals often face problem in approval, as they are not able to meet income criteria of the bank. This typically happens when traditional approach is used for the application. However there is another way to get credit card requiring no income proof. This option is credit card against fixed deposit.
What is a credit card against fixed deposit?
It is a type of card offered to individuals having FD account with the bank. It is a type of account, which depositor open by keeping some amount with the bank and earn interest. There is a pre-defined tenure typically ranging from minimum 7 days to 5 years or more depending on the bank. The card limit is decided on the basis of the amount kept with the bank. Higher the amount, higher is the card limit.
But there is a minimum amount that needs to be kept with the bank and is not very high. Here is the table showing list of banks offering credit card against fixed deposit and the minimum amount required.
| Sr. No. | Credit Card Name | Minimum Fixed Deposit Amount Required | Issuing Bank |
| --- | --- | --- | --- |
| 1 | Assure | Rs. 25,000 | Bank of Baroda |
| 2 | Visa Classic | Rs. 50,000 | Vijaya Bank |
| 3 | Visa Global | Rs. 1,00,000 | Vijaya Bank |
| 4 | Usecure | Rs. 25,000 | Union Bank of India |
| 5 | Unnati | Rs. 25,000 | State Bank of India |
| 6 | Payless | Rs. 15,000 | Development Credit Bank |
| 7 | Solaris | Rs. 25,000 | Kotak Mahindra Bank (ING Vysya) |
| 8 | Galaxia | Rs. 1,00,000 | Kotak Mahindra Bank (ING Vysya) |
| 9 | Aqua Gold | Rs. 25,000 | Kotak Mahindra Bank (ING Vysya) |
| 10 | Aspire | Rs. 16,000 | Central Bank |
| 11 | Coral | Rs. 20,000 | ICICI Bank |
| 12 | Instant Platinum | Rs. 20,000 | ICICI Bank |
| 13 | Insta Easy | Rs. 20,000 | Axis Bank |
| 14 | Signature | Rs. 10,000 | Andhra Bank |
| 15 | Advantage Plus | Rs. 25,000 | State Bank of India |
As you see the amount required is not very high and low income earning individuals can easily get card with this option.
Who should opt for such cards?
This card is best recommended for the following individuals:
Low income individuals – working professionals or self-earners
Individuals whose card application was rejected earlier
Students
First time applicants
Housewife
Senior citizens (retired)
Above mentioned categories of individuals are most likely to face problem in getting a card (when applying through the traditional approach) assuming they have no or poor income. So credit card against fixed deposit is best recommended option for them.
Check out cards for low salaried with minimum salary of Rs. 10,000 per month.
So poor income earners can definitely try this option which has many benefits and most important being the first step in building credit history. Especially first time applicants can start building credit history by making regular payments (without a miss) and fully. No minimum balance to be paid.
A good credit history has many benefits. Any future loan/credit applications are approved only when applicant has a good score.
Author Bio:
I am Nikesh Mehta, sole owner and writer of this site.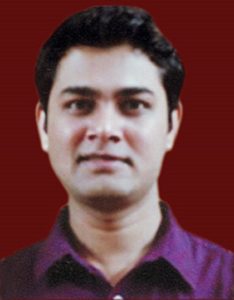 I'm an analytics and digital marketing professional and also love writing on finance and technology industry during my spare time. I can be reached at [email protected] or LinkedIn profile.