Loan for Low Income Earners against FD: Min. Amount 10,000
There are multiple ways to get personal loan in India and amongst all the most convenient option is to invest in fixed deposit and get personal loan against the FD. This option may not be suitable for everyone. But for low income earners, personal loan against fixed deposit is the best solution. Reason is when a poor income earner, applies for an overdraft loan via traditional way i.e. application and then awaiting for the lender's reply is time consuming and at the same the result in most of the cases is not satisfactory. This is because the eligibility criteria for loan are very stringent and applicant has to meet following two main conditions:
Income – The most important criteria checked worldwide including India. There is a minimum annual income required to get a loan.
CIBIL score – In order to evaluate credit worthiness of the borrower, banks do a rigorous verification check via CIBIL, India's credit rating agency. Banks get access to the borrower's past financial transaction history and based on that they calculate the CIBIL score (out of 900). If the score is above the minimum threshold, then applicant has a good chance of loan approval otherwise not.
There are many other conditions such as address proof, employer status, type of job etc. However the above two eligibility criteria are always checked. But in case of poor earning person – salaried or self-employed; getting a loan becomes difficult because of the first condition i.e. income. Although there are banks offering personal
loan to low income earners
(requiring monthly income starting from a minimum Rs. 5000), there are denial possibilities because of inability of meeting other eligibility criteria. Other option is to get
loan from co-operative banks
having less stricter eligibility norms. Therefore taking overdraft against FD is most convenient as there are multiple benefits as follows:
No income criteria
Fast loan disbursal
No CIBIL check
Minimum documentation
Low interest rate compared to traditionally taken loan and few others
No prepayment penalty
Low processing fee. Some banks do not even charge this fee.
Borrower can use the fund for any purpose
Here is the table showing minimum loan amount offered by various banks against fixed deposit:
| Financial Institution | Minimum Loan Amount (Rs.) |
| --- | --- |
| Axis Bank | 25,000 |
| ICICI Bank | 10,000 |
| State Bank of India | 25,000 |
| Bajaj Finserv | 25,000 |
| Kotak Mahindra Bank | 25,000 |
| Bank of Baroda | 1,00,000 |
Few points to take a note of when thinking of taking overdraft facility against FD:
You can borrow after a certain period of opening FD account. Typically 3 months is the minimum period.
There is no standard tenure of taking loan. However it should not be more than the FD tenure.
You cannot borrow more than the FD amount. Typically 80% – 90% of the deposit amount can be granted.
Interest is charged only the amount drawn and not on the entire amount kept in FD.
If you fail to repay the dues, bank has authority to recover from the FD.
Author Bio:
Hi, I am Nikesh Mehta owner and writer of this site.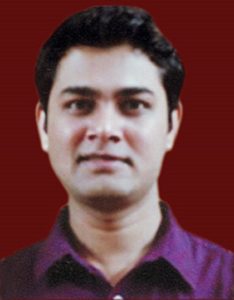 I'm an analytics professional and also love writing on finance and related industry. I've done online course in Financial Markets and Investment Strategy from Indian School of Business.
I can be reached at [email protected]. You may also visit my LinkedIn profile.