Feb'20: 17 Credit Cards against Fixed Deposit: SBI, ICICI, Axis & others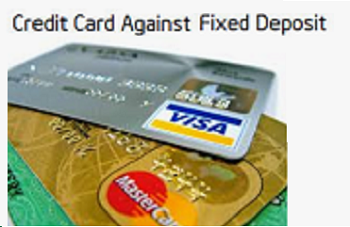 Free money is no doubt attractive through whichever way it comes. And credit card against fixed deposit is one such option that gives free credit limit against the money held in the FD account.
However many a times, this makes individuals credit hungry as they get money to buy almost anything and they start spending heavily by shopping online – buying expensive gadgets, clothes, accessories and many others.
And this addictive behavior has become a profit making machine for the card companies and they are ready to offer cards to individuals by luring them with reward points, zero joining and annual fees.
However not every individual can get a credit card as the companies take a very cautious approach before approving card to an individual. And they do this in order to judge the applicant's repayment ability by verifying their annual income, credit history and past/current loan repayment history.
If due to certain reasons, the card company rejects the application then it doesn't mean that the doors are closed for you. The solution is to apply for credit card against fixed deposit which requires an individual to have a fixed deposit account with the bank for a pre-determined duration and also deposit minimum amount in the account. These cards are also called as secured credit card. This is because FD is kept as a security or guarantee with the bank.
Almost all leading Indian banks such as State Bank of India (SBI), ICICI Bank, Axis Bank, Kotak Mahindra Bank, HDFC Bank and others offer credit card against FD.
Here is the list of banks offering these secured card or credit cards against FD along with the minimum FD amount required:
| Card Issuing Bank | Credit Card Name | Minimum Fixed Deposit Amount Required |
| --- | --- | --- |
| Andhra Bank | Signature Card | Rs. 10,000 |
| Development Credit Bank (DCB Bank) | Payless | Rs. 15,000 |
| Central Bank | Aspire | Rs. 16,000 |
| ICICI Bank | Coral Credit Card | Rs. 20,000 |
| ICICI Bank | Instant Platinum | Rs. 20,000 |
| Axis Bank | Insta Easy Credit Card | Rs. 20,000 |
| Kotak Mahindra Bank (ING Vysya Bank) | Solaris Credit Card | Rs. 25,000 |
| State Bank of India | Unnati | Rs. 25,000 |
| State Bank of India | Advantage Plus Card | Rs. 25,000 |
| Bank of Baroda | Assure | Rs. 25,000 |
| Union Bank of India | Usecure | Rs. 25,000 |
| Kotak Mahindra Bank (ING Vysya) | Aqua Gold | Rs. 25,000 |
| Kotak Mahindra Bank (ING Vysya Bank) | Galaxia Credit Card | Rs. 1,00,000 |
| YES Bank | Prosperity Reward Plus | Rs. 25,000 |
| IDBI Bank | Aspire Platinum | Rs. 25,000 |
| IDBI Bank | Royale Signature | Rs. 25,000 |
| IDBI Bank | Imperium Platinum | Rs. 25,000 |
The credit limit offered is in the range of 80%-85% of the deposit amount.
Benefits of Secured Credit Card:
Best for Low Salaried Individuals: Since these are secured cards, income of the individual is not a mandatory criteria. This is an excellent opportunity for low income earners to get a card and start building credit history. Read more about how low income earners can avail credit card in India.
Highly recommended for retired/housewives/entry level employees: These 3 categories of individuals have the least change of getting any type of credit (card or loan). But by opening a fixed deposit account, they can easily get a secured credit card.
No income proof required: In order to avail credit card against fixed deposit, no annual income proof or Income tax return documents are required by the lender.
Existing FD account as security: There is no need to open a new account for getting a card. You can make use of existing FD account and get card against the same.
Residential status does not matter: Many times, card issuers reject application if applicant is residing in a blacklisted area. This creates problem for honest borrowers. But in case of secured cards, area is not checked.
Employer status: Similar to blacklisted area, applications are rejected if employer is blacklisted. But in case of secured cards, employer status is not considered.
Credit history is not checked: If you have a poor credit history you can start building the same or if you have no credit history then such cards are best to start building credit history. This will help you in future, when you apply for any kind of a loan/credit card. Check out credit card for first timers in India.
Get add-on card: Once you have this card and use it efficiently (i.e. repayment on time and fully) then you can also apply for supplementary card for your family members.
Rewards point or cash back offers which are normally offered on normal cards are also offered by few banks.
Other benefits include discount on dining, free access to airport, free movie tickets, etc. depending on the card.
Individual will continue to earn interest even when credit card against FD is taken.
Building credit history: A good repayment history will help in building credit history which in long run help in seeking any type of credit (loan or credit card).
Minimum documentation: Since card is issued against already existing FD, there is not much documentation requirement. Otherwise when you apply for a card, the documentation work is tedious.
Interest free period is normally higher compared to a regular card.
No worry of reminder calls or recovery agents, as the outstanding payment will be deducted from your FD account. However never avoid delayed payments as it badly impacts your credit score.
Cards from few banks also provide personal accident death coverage, insurance coverage against fraudulent transactions, cash withdrawal option, fuel surcharge waiver, and others.
Disadvantages of Card against FD:
Your money gets locked. So in case of emergency, you may have to look for other options to arrange money or end the existing FD account against which card is taken.
If you fail to make payment, money is deducted from your FD account without your consent (but it is mentioned in the terms and conditions of your credit card application). So whenever you wish to withdraw the FD, only the balance amount is refunded.
Moreover failure to repay dues will further hurt your credit score.
Benefits offered on such cards such as add-on cards, loan facility, insurance are not applicable or are less compared to normal cards offered by the banks.
Who should apply for secured credit card?
Although anyone with FD account can apply for the card, it is best recommended for following individuals:
Housewives
Low salaried
Working in small companies
Individuals residing in areas blacklisted by the banks
With no or poor credit history
Students
Retired senior person
How to Apply
If credit card applicant already has fixed deposit with any of the bank listed in the above table, then they will have to personally visit the said bank's branch office and apply for credit card against fixed deposit. There won't be much documentation required because bank will already have most of the details of the card applicant since they are the FD account holder. Bank will not ask for income proof.
However if the card applicant does not have FD account then he/she will have to first open fixed deposit account and at the same time apply for credit card against fixed deposit.
Author Bio:
I am Nikesh Mehta, owner and writer of this site.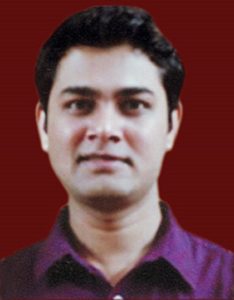 I'm an analytics and digital marketing professional and also love writing on finance and technology industry during my spare time. I've done online course in Financial Markets and Investment Strategy from Indian School of Business. I can be reached at [email protected] or LinkedIn profile.