Fixed Deposit for 6 Months: Maturity Value 5.16 Lakh @ 6.5%
Individuals who want peaceful sleep with their investments, always look for products with guaranteed returns. And for such people, there are multiple instruments such as recurring deposit, sukanya samriddhi yojana, and national pension scheme and few others. Each of these products has a limitation of fixed tenure which is normally in months/years. However there is one investment product – fixed deposit, which scores over others in terms of the flexible tenure which can be as low as 7 days to maximum of 10 years along with fixed interest rate and any amount can be deposited, although there is a minimum sum requirement by every financial institutions. Moreover the interest is paid every month or annually. And you can have multiple FD accounts. Listed in the below table is the maturity value calculated by FD for 6 months:
Name of Bank
6 Months Interest Rate %
Interest Earned
On 5 Lakh FD (Rs.)
Maturity Value On 5 Lakh FD
Compounded Quarterly (Rs.)
Interest Earned
On 2 Lakh FD (Rs.)
Maturity Value On 2 Lakh FD
Compounded Quarterly (Rs.)
UCO Bank, Corporation Bank, Standard Chartered Bank
6.5
16382
516382
6552
206552
Union Bank of India, Axis Bank, Indus Ind Bank, ICICI Bank, HSBC
6.25
15747
515747
6298
206298
Dena Bank, Kotak Bank, Punjab and Sind Bank
6
15112
515112
6045
206045
Deutsche Bank
5.7
14351
514351
5740
205740
Canara Bank, Syndicate Bank
5.5
13844
513844
5537
205537
Indian Bank
5.25
13211
513211
5284
205284
Citi Bank, Indian Overseas Bank
5
12578
512578
5031
205031
Royal Bank of Scotland
4.9
11313
511313
4525
204525
Point to remember:
Interest rates are subject to change. You can get updated rates either on bank's website or by personally visiting the bank. Check out
fixed deposit for 5 years
and the maturity amount.
Disadvantages of fixed deposit:
Every investment has pros and cons. And FD too has its own set of limitations as follows:
Returns are low due to low interest rates offered.
Money gets blocked and premature withdrawal results in penalty.
Interest income is taxable. TDS is applicable on the interest accrued.
Author Bio:
Hi, I am Nikesh Mehta owner and writer of this site.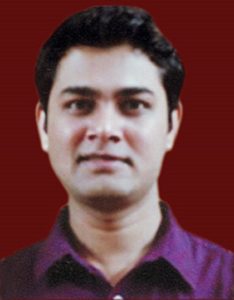 I'm an analytics professional and also love writing on finance and related industry. I've done online course in Financial Markets and Investment Strategy from Indian School of Business.
I can be reached at [email protected]. You may also visit my LinkedIn profile.