Fixed Deposit for 5 Years: Earn 1.4 Lacs, Interest Rate of 30+ Banks
Amongst the various types of investment options available in the flooded Indian market, fixed deposit (FD) is one of them. It's another name is term deposit. FD is an investment option mostly preferred by low risk individuals who want to safely save their hard earned money and earn return after fixed interval. You can invest in FD for a minimum 7 days to 5 years or even more depending on the tenure options available at the respective financial institution. Here's the list of top most banks in India offering fixed deposit for 5 years. We will assume an individual is planning to invest:
Rs. 100000 (1 Lac)
Tenure: 60 months (5 years)
Compounding Type: Quarterly (Used by most of the banks in India)
Financial Institution

Interest Range Offered

Interest Rate Used for Calculation

Maturity Value after 5 years in INR

Axis Bank

3.5 - 7.75%

7.75%

146784

Punjab & Sind Bank

3.5 - 7.9%

7.90%

147868

Karnataka Bank

3.5 - 8.1%

8.1%

149324

HDFC Bank, IndusInd
Bank
3.5 - 8.0%

8.0%

148594

Oriental Bank of Commerce

4.0 - 7.15%

7.15%

142524

Bank of India

4.0 - 7.5%

7.50%

144994

ICICI Bank

4.0 - 7.75%

7.75%

146784

Vijaya Bank, Kotak Mahindra Bank
4.0 - 8.0%

8.0%

148594

South Indian Bank

4.0 - 8.1%

8.1%

149324

Allahabad Bank

4.5 - 7.25%

7.25%

143226

Dena Bank, IDBI, Bank of Baroda

4.5 - 7.8%

7.80%

147144

UCO Bank

4.5 - 8.0%

8.0%

148594

IDBI Bank

4.75 - 7.8%

7.80%

147144

Union Bank of India

5.0 - 7.9%

7.90%

147868

Canara Bank

5.25 - 8.0%

8.0%

148594

SBI, SBBJ, SBT, YES Bank, Indian Bank

5.5 - 7.75%

7.75%

146784

Karur Vysya Bank

5.5 - 7.85%

7.85%

147505

Syndicate Bank

5.5 - 8.0%

8.0%

148594

State Bank of Patiala

6.0 - 7.97%

7.97%

148376

State Bank of Hyderabad

6.0 - 8.0%

8.0%

148594

Andhra Bank, PNB

7.0 - 7.25%

7.25%

143226

State Bank of Mysore

7.5 - 7.6%

7.60%

145708

So as you can see above, most of the banks offer nearly similar range of FD interest. And longer the tenure and amount, higher would be the returns because of the higher interest offered. But remember that interest earned on FD is taxable although it offers complete security to your money. So the actual amount received at the maturity value will be lower. And this limitation forces individuals to either opt for other tax saving investment products categorized as high risk and low risk.
Note:
FD rates are revised by the banks often depending on the interest rate movements. So please check with the concerned bank before investing. Tenure also plays a key role in your investment strategy. For longer tenure there are various
high return investments
products in India. So if you fall into the category of risk taking investor then consider choosing mutual funds and equities.
What happens when you make premature withdrawal from FD?
Since tenors for FDs are fixed, penalty is charged by the bank upon premature withdrawal. However charges vary for each bank and are in the range of 1-2% depending on the tenure.
To whom FD is best suited?
Fixed deposits are best suited for investors who want higher returns compared to the ones by savings account.
Other zero risk options?
Check out this article on
zero risk, high return
investments in India.
Author Bio:
Hi, I am Nikesh Mehta owner and writer of this site.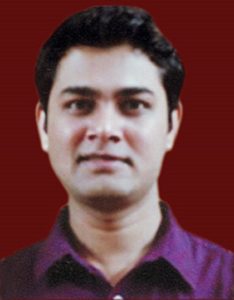 I'm an analytics professional and also love writing on finance and related industry. I've done online course in Financial Markets and Investment Strategy from Indian School of Business.
I can be reached at [email protected]. You may also visit my LinkedIn profile.