9 Benefits of Overdraft (Personal Loan) against Fixed Deposit
Typically when someone is in need of money on an urgent basis, they take help of their own savings or ask their friends or relatives. If both these options do not help, then such individuals contact bank for personal loan to meet the unforeseen money requirement. There are multiple ways to get personal loan from financial institutions such as traditional application, against securities such as fixed deposit, LIC policy, mutual fund and few others. In this article, we'll explore why personal loan against fixed deposit should be taken i.e. its advantages. Remember that, you can take loan against tax saver FD as well. Overdraft i.e. loan is offered to individuals having term deposit with the financial institution. Here are the advantages of taking loan against FD:
Simple application and faster processing:
When you apply for a personal loan through the conventional way, there is a standard process which is lengthy followed by the financial institutions. This involves filling the application form, submission of various kinds of documents, review by the financial institution and so on. However while applying for personal loan against FD, banks do not follow rigorous application and verification process. This is because most of the applicant's details are already with the bank, so the latter does not ask for going through the same process again making the approval process fast.
Loan amount is dependent on the FD amount:
In case of personal loan, your limit is decided based on various factors such as income, CIBIL record etc. However in case of loan against FD, the loan amount is dependent on the money invested in the FD account. Higher the FD amount, higher would be the loan you will get and vice versa. Typical loan amount is 80%-85% of the deposit amount.
Read more:
Loan
for low salary earners
from co-operative banks.
No CIBIL record check:
Most of the financial institutions check for CIBIL score to verify the applicant's financial transaction history. And based on pre-determined criteria, loan/credit card is either approved or rejected. However in case personal loan against fixed deposit, the biggest benefit is no CIBIL record check by the financier. Your FD account acts as a security, so any default will result in bank recovering money from the FD. So you can get loan even if the credit score is poor.
Additional reading:
Personal loan
income required by 27 banks
.
Minimum documentation:
As mentioned above, banks already have most of the details of the applicant, so documents required are very limited. And this typically includes – proof showing applicant has FD account with the bank, pledge/lien letter, deposit receipt/certificate and few others. There is no need to produce income proof or IT returns.
Low interest:
Is less by nearly 2%-2.5% than the normal personal loan but higher than (typically 2% higher) the interest offered by the banks on FD. This is because the FD acts a security making it a secured loan. So EMIs are typically lower.
Interest charged:
The calculation of interest rate in case of loan against term deposit is different than that of a traditional application. In case of FD, the interest is charged on the amount drawn and not on the FD amount and no standard rate applied. But in case of traditional loan, the interest rate is fixed and depends on the amount.
No processing fee:
Few banks (e.g. State Bank of India, Federal Bank) do not charge any processing fee. While some banks (e.g. Axis bank) charge a marginal fee. This fee is however always applied when loan is taken in a conventional way.
No prepayment penalty:
It's loss making for every bank when borrower pays the balance loan amount in advance. This is because, banks lose out on interest amount which is the profit generating source. For e.g. if loan tenure is 5 years and someone pays entire loan amount in 1 year, then banks will lose out interest money which they could've generated in those 4 years. In case of loan against term deposit, there is no early closure penalty. Depending on your financial situation, the loan account can be closed at anytime.
No need to specify the reason for loan:
You can use it for any purpose – buying house, car, electronic appliance, home renovation, travel etc. And there is no requirement of specifying the purpose when applying for loan against term deposit. However one thing to note is, overdraft against FD can be taken only after 3 months of opening. This prerequisite varies with each bank. As you can see there are many benefits of overdraft against term deposit and is highly recommended for individuals with small amount and who are confident of closing it earlier.
Author Bio:
Hi, I am Nikesh Mehta owner and writer of this site.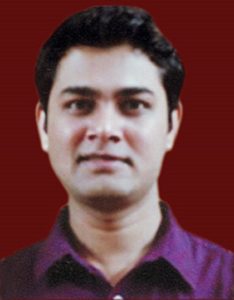 I'm an analytics professional and also love writing on finance and related industry. I've done online course in Financial Markets and Investment Strategy from Indian School of Business.
I can be reached at [email protected]. You may also visit my LinkedIn profile.