Credit Card for First Timers in India: 2 Ways to Get It
What will you do – if you are just out of college and ready to join your first job or you have an entrepreneurship in your blood and want to start your company and require a credit card? How can you get it since you do not have any credit history? Because banks or credit card companies would reject your card application as they cannot gauge your repayment capacity. Debit card is another option but it does not help in building credit score. No worries, first time applicants with no credit history can still get a card in India by following two ways:
Secured credit card
It is a type of a card which is offered to individuals having fixed deposit account in a bank. The credit limit for this card depends on the amount kept in the bank. So if you keep Rs. 1, 00, 000 in a fixed deposit then your credit limit would be the same or a small percent less than that. However make sure that you do not miss out any payment which otherwise results in money getting deducted directly from your fixed deposit account. And if this late payment continues frequently, then banks would reduce your credit limit affecting your credit history.
SBI Dena bank secured credit card and Axis Bank – Insta easy credit card
– are the two secured credit cards in the market. Check out how an
individual with a bad credit
can get a card and re-build credit score.
Documents required:
One of the most important benefit of secured credit card is that banks do not request for producing income proof. The only requirement is having an FD account with the bank with the minimum amount which is normally Rs. 30,000 or less and the application form. Most of the banks won't even ask for ID or address proof.
Add-on
card for first time applicants:

This card is offered to the family members of the primary card holder (spouse, parents, son, daughter, brother or sister). In case of children, in whose name the card is to issued must have age greater than 18 years. But remember that primary card holder is liable for any issues related to payments/usage etc. This type of credit card offers almost similar benefits as that of a primary card.

Documents required:

Self attested photocopy of the identity proof (PAN card, Aadhaar card), address proof (passport, ration card, voter ID, utility bill), latest copy of bank statement of the applicant should be submitted along with the application form.

Eligibility:

First and foremost important thing checked by the card issuer is the primary card holder's payment history and credit score. If there is no single default payment or late payment then chances of getting an add-on card increases. But credit limit offered is shared between primary and add-on card, with former one being offered a higher limit. However the biggest advantage is that it can be issued even on the name of person with no credit history. This is a very good opportunity to start building credit history. Read more about options for students in India

to get a credit card

.

Author Bio:

Hi, I am Nikesh Mehta owner and writer of this site.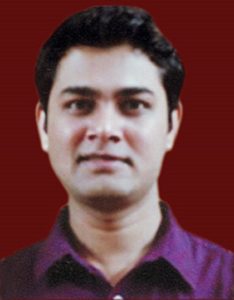 I'm an analytics professional and also love writing on finance and related industry. I've done online course in Financial Markets and Investment Strategy from Indian School of Business.
I can be reached at [email protected]. You may also visit my LinkedIn profile.