Credit Card for Students in India: 3 Ways to Get, Eligibility
With the increasing use of credit card as a payment option in India, card issuing companies are now launching various credit cards for different categories of individuals loaded with benefits such as dining offers, travel cash back and many more. And their target audience includes students as well. Many companies offer credit cards for students and terms and conditions, benefits, features, eligibility for each varies.
How can a student in India get a credit card?
The first and foremost step is filling an application form and submitting it to the bank or the credit card company. Following are the three ways through which a student can avail credit card in India.
Against Fixed Deposit: If a student has fixed deposit account on his/her name then he can ask a respective bank to avail credit card against this FD. There is a minimum fixed deposit amount required and it takes less than 2 days for the account to be fully functional.
Add On Card: If any of your family members (parents/siblings) is having a credit card on his/her name then they can request for an add-on card on the student's name. But the condition is that the family member should have a good credit history otherwise card application will be straight away rejected. And this might create a problem when the student tries to apply for the card in the same or different company.
Savings Account: This is one of the easiest ways to get a card provided you have a strong savings history with the respective bank although very few bank/card companies offer this option.
Eligibility & Documents Required
Minimum age limit to get a card is 18 years. But this might be further reduced in the future as students are now taking entrepreneurial path and becoming financially dependent as they start earning at a small age by taking offbeat path such as apps developer, software developer etc.
Mandatory documents
PAN card (required by few companies)
Birth certificate
Residential address proof
Identity card of the college (undergraduate or postgraduate)
College enrolment proof
2 passport sized colored photographs
Who offers credit card for students in India
There are many banks in India who have special credit cards for students for Indians. Here are few of the cards currently in the market:
SBI Student Plus Advantage Card
ICICI Bank Student Travel Card
Axis Bank – ISIC Forex Card
HDFC ForexPlus Card
HDFC Multicurrency Card
HDFC ForexPlus Chip Card. Read more about credit card for students travelling abroad.
How student credit card differs from other cards
As compared to the cards which are offered to working professionals, business persons and others; student credit cards have limited features:
Low monthly credit limit
Low interest rate
Interest free payment for few days
However there are various benefits which student cards offer which are as follows (this will vary for each card issuing company)
No joining fee
Zero annual fee provided your yearly transaction are within a specified limit
No salary criteria
Minimum documentation requirement as a student is not required to produce salary statements, IT returns, company's ID card.
Even with no credit history, they can get cards. Check out how to improve credit score in India
With proper usage of credit card at a small age, a student can start building credit history which can help in getting different types of loans viz. education, car, home in the future. With a strong credit history, student can also get a card with higher credit limit.
Worldwide acceptance. So if someone is taking online classes and want to make any payment outside of India in foreign currency then these cards will be acceptable
Cash withdrawal from ATM's across the globe provided your card is VISA/MasterCard
Cash points when certain amount is spent
Fuel surcharge is waived off
Author Bio:
Hi, I am Nikesh Mehta owner and writer of this site.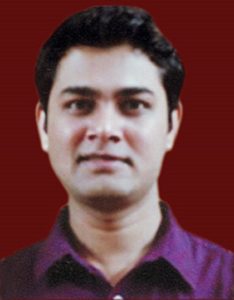 I'm an analytics professional and also love writing on finance and related industry. I've done online course in Financial Markets and Investment Strategy from Indian School of Business.
I can be reached at [email protected]. You may also visit my LinkedIn profile.