Personal Loan for INR 25,000 Income from 30 Lenders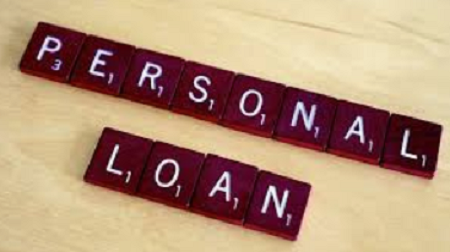 If your monthly income is Rs. 25000 and need personal loan to finance an unforeseen expense that you can't afford, it's normal for you to apply for a loan by paying monthly interest.
That's why lending business has been so successful especially personal loan for low income earners since they are much higher in demand. Personal loan is very convenient for many reasons such as:
Many banks now transfer the money in just 24 hours into the bank account of the borrower, after the application is approved. No endless phone calls or personal loan visit to the bank.
They are easy to apply when done online.
There are multiple repayment options.
There are multiple modes of payment such as cash, direct debit, cheque, bank transfer and many others.
Flexibility in EMI payment
In this article we will discuss various questions asked about personal loan for Rs. 25,000 monthly earners i.e. Rs. 3,00,000 annual earners
Which banks in India offer personal loan for INR 25,000 or less income earners?
There are many banks in India offering personal loan for 25000 income – salaried and self-employed. Below table enlists all the banks in India offering personal finance to individuals earning upto Rs. 25,000 per month along with their minimum income criteria.
Name of Bank/Financial Services Company
Minimum Monthly Income Required
The West Bengal State Co-operative Bank Ltd.
Rs. 2,000
The Andaman and Nicobar State Co-operative Bank Ltd.
Rs. 5,000
The National Co-operative Bank Ltd.
Rs. 5,000
Oriental Bank of Commerce
More than Rs. 6,000
HDB Financial Services (part of HDFC)
Rs. 6,250 (Self employed – professionals, individuals, and private companies and partnership firm)
Janakalyan Sahakari Bank
Rs. 7,500
State Bank of India (Xpress Credit Personal Loan)
Rs. 7,500
Abhyudaya Co-operative Bank
Rs. 8,000
Thane Bharat Sahakari Bank
Rs. 8,000
HDB Financial Services (part of HDFC)
Rs. 8,333 (for Doctors, CA, CS, Architects, Physiotherapist)
Axis Bank
Rs. 15,000
HDFC Bank
Rs. 15,000 (HDFC Bank Salaried Account Customers)
Punjab National Bank
Rs. 15,000
AEON Credit Service India Pvt. Ltd.
Rs. 18,000
Allahabad Bank
Rs. 20,000
Citi Bank
Rs. 20,000
IDBI Bank
Rs. 20,000
Standard Chartered
Rs. 22,000
HDFC Bank
Rs. 20,000 – Urban
Rs. 15,000 – Rural and semi-urban
ICICI Bank
Rs. 20,000-25,000 – Urban
Rs. 17,500 – Rural and semi-urban
State Bank of India
Rs. 24,000 – Urban
Rs. 10,000 – Rural and semi-urban
YES Bank
Rs. 25,000
Canara Bank
Rs. 25,000
Nainital Bank
Rs. 25,000
South Indian Bank
Rs. 25,000
Kotak Mahindra Bank
Rs. 25,000
IndusInd Bank
Rs. 25,000
Deutsche Bank
Rs. 25,000
Ratnakar Bank
Rs. 25,000
Bajaj Finserv
Rs. 25,000 (for applicants residing in Goa, Lucknow, Baroda, Indore, Bhubaneswar, Vizag, Nasik, Aurangabad, Madurai, Mysore, Bhopal, Jamnagar, Kolhapur, Raipur, Trichy, Trivandrum, Vapi, Vijayawada, Jodhpur, Calicut, Rajkot)
Note that: Personal loan can be secured and unsecured. However in case of unsecured loan (i.e. loan without collateral), the interest rate is very high
How much loan amount is offered to individuals earning Rs. 3,00,000 (3 lac) per year?
Typically the quantum of the loan offered is 10 times the gross salary. However this varies for each bank. So best is to check directly with the bank. For e.g. if your monthly income is Rs. 25,000, then the maximum loan amount you can get is up to Rs. 2.5 Lakhs.
Also, the lending institutions keep the EMI in the range of 40%-50% of the monthly income in order to minimize the default risk. So for individuals earning Rs. 25,000 to Rs. 30,000 per month; the personal loan EMI will be around Rs. 12,500 – Rs. 15,000.
I'm self employed with monthly income below Rs. 25,000. Can I get personal loan?
Yes, self employed individuals are also granted personal loan. As long as the applicant has valid income proof and all the required documents with good credit history, getting a personal loan is not a problem. Check out cons of providing fake salary slip.
You may approach any of the above listed banks and apply for the loan.
What is the personal loan eligibility for 25,000 income individuals?
Apart from the minimum income required, the applicant should:
(1) Be of legal age at the time of application
(2) Must have good credit score
(3) Should be permanent resident of India
(4) Should have recent photograph
(5) Must be employed with MNC, Public, or private limited company. Or should be a self employed businessmen.
(6) Should have bank statement for last 6 months showing salary credited by the employer, pay slips for minimum last 3 months.
What are the other types of loan individual with Rs. 25,000 income can get?
There are multiple types of personal loan available apart from traditional personal loan. These include personal loan against fixed deposit, against gold, against life insurance policy, against shares or mutual fund and others.
Is it possible to get a loan approval without credit bureau check?
Thanks to Fintech companies or Non-Banking Finance Company ("NBFC") registered with the Reserve Bank of India (the "RBI"), there are now platforms that offer personal loans without a bureau check, as they have their own rating system and take into account factors that allow users with bad credit history to get access to financing. These companies are financially serious and have their own risk assessment methodology to help all types of users.
Can individual earning Rs. 25,000 or less, approach peer to peer lending companies for personal loan?
P2PL connects borrowers seeking loans with lenders (individuals) looking for investing their money by granting loan. This process excludes traditional financial institutions and is often facilitated by P2P lending sites. Benefits to the borrowers are low interest rate compared to financial institutions, option to choose from thousands of lenders and their personal data is highly secured. Also, individual with decent credit history can also get loan. Money can used for any purpose such as debt consolidation, buying a new or used car, home refurnishing, or starting a business.
How to get personal loan if the income is Rs. 25000 per month (i.e. Rs. 3 Lakh) per year but credit history is bad?
There are many options available, if such individuals are not able to avail personal loan from bank such as:
(1) Local private money lenders
(2) Peer to peer lending companies
(3) Ask money from friends/relatives
(4) Loan against collateral such as against fixed deposit, gold, shares or mutual fund, etc.
(5) Loan as a co-signer
What should be kept in mind before applying for a personal loan?
Whatever the reason for applying for personal loan, you should keep in mind the following tips:
(1) Be honest with yourself and ask yourself what you need the loan for and do you really need it.
(2) Analyze your financial situation and the amount you need and whether you can do the repayment on time or not.
(3) Don't choose a repayment period longer than necessary, the later you repay it the more interest you will pay.
(4) Do a comparison to find a lender that offers the best interest.
(5) Don't apply for a loan for impulse purchases.
(6) Don't apply for a loan to pay off another loan. Otherwise you will end up in a whirlpool and would be very difficult to get out.
(7) Do not apply for loans for leisure activities such as evening outings or special occasions or to play casinos, slots or poker.
(8) Do not apply for more than one loan at a time
(9) Most importantly, read the loan contract of the lender. Many borrowers do not read the conditions, and of course later realize that they have extra money to pay.
(10) Always check the payment terms and conditions in case of non-payment or delay.
So whether you are earning Rs. 25,000 or less or whatever may be your income, you should plan and manage your money well, so you can pay off the loan without much hassle and on time. Otherwise your financial history will be affected and you would have problems for future applications when you need financing.
Author Bio:
Hi, I am Nikesh Mehta owner and writer of this site.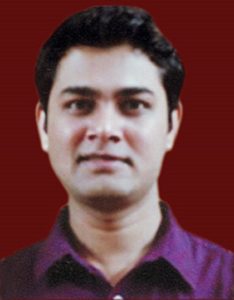 I'm an analytics professional and also love writing on finance and related industry. I've done online course in Financial Markets and Investment Strategy from Indian School of Business.
I can be reached at [email protected]. You may also visit my LinkedIn profile.