Peer to Peer Lending: Personal Loan for Low Salary/CIBIL Score & No Credit
Proliferation of advancing digital technologies is helping financial institutions connect with borrowers with ease. And at the same time, getting a credit is becoming less headache to the borrowers. This is because they now have ample of avenues to compare and get any type of credit such as home loan, car loan, or credit card etc. And one of the most in demand category of credit is the personal loan. These are unsecured loans and are considered to be the most easy to get category of finance.
However ease of getting a loan is applicable to specific category of individuals and these are people with good CIBIL score. But not everyone can have a decent score to qualify for credit. And considering India's strict regulatory rules, it has become very difficult for the following three categories of individuals to get personal loan:
Poor or low CIBIL score
Poor salaried
No credit history
Banks do not take interest in lending money to such individuals. This is because financial risks are involved due to their poor credit history or no credit history at all. Possibility of defaults resulting in loss to financial institutions is the main reason for the loan denial. Check out how low salaried can get personal loan. Because of this, fulfilling money requirement in the time of utmost need becomes difficult for borrowers. Although there are many other ways to get personal loan such as against FD or LIC policy etc. but this is not possible for everyone. This is where peer to peer lenders come to rescue. And it is a good opportunity especially for above mentioned individuals to apply for personal loan at peer to peer lenders.
What is peer to peer lending?
These are online marketplaces (i.e. websites) through which borrower can connect with multiple lenders (basically individuals/companies). Borrowers upload their details on the website and lenders will access these details and then take a call whether to provide loan or not. So basically PTPL make personal finance accessible similar to financial institutions but difference is there is no involvement of bank in the process.
Here are the eight prominent PTPL (peer to peer lending) companies in India:
Lendbox
Indialends
Faircents
Cashcare
i-lend
Lendenclub
RupeePower
Loanmeet
So how do P2P lenders differ from traditional financial institutions?
Listed below are the features of peer to peer lenders and traditional financial institutions such as private, private, co-operative banks and others:
No involvement of banks in the functioning of P2PL companies. They work bank-free.
Interest rate: Decided between borrower and lender as per the agreement and is fixed
Small loan amount (differs for each company) compared to financial institutions
Repayment time frame is low
Speedy loan processing and disbursement
No physical documents required unlike banks who send their executives for document verification. In case of these lenders, documents are required to be uploaded online on their website.
Your details are highly secured. Financial data is not shared with credit institutions. So even if you default, you have ample of choices to pay personal loan installments. But remember that PTPL has a clause to take legal action against defaulters or make use of recovery agents.
Check out 26 difference between banks and PTPL. PTPLs are now growing in demand in India. The power of credit is undeniable and its effective usage empowers the needy tremendously. So irrespective of the lender you take a loan from be it bank, NBFCs, PTPL or against FD or LIC policy, it is your duty to repay them on time and prevent yourself from getting into debt trap.
Author Bio:
Hi, I am Nikesh Mehta owner and writer of this site.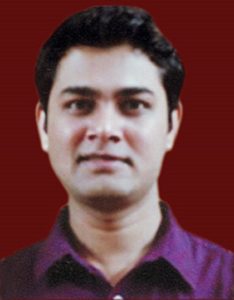 I'm an analytics professional and also love writing on finance and related industry. I've done online course in Financial Markets and Investment Strategy from Indian School of Business.
I can be reached at [email protected]. You may also visit my LinkedIn profile.