Personal Loan FAQ: Low Salary, Minimum Income Reqd., No Job, Salary Slip & more
Personal loan is the best solution for individuals needing money in case of emergency situations such as medical emergency or home renovation, travel, etc. However there are many queries, loan applicants face on various processes involved.
So listed below are queries and answers related to personal loan.
How to qualify for a personal loan?
There are many eligibility criteria depending on the type of personal loan taken i.e. secured or unsecured. In case of secured loan; the main qualification criteria is the type of security and it's value. For e.g. in case of loan against fixed deposit, the criteria is the amount and tenure. In case of traditionally applied loan, income is the most important criteria. Note that, the final decision to approve loan is with the bank. And in addition to these criteria, there are many other factors taken into consideration depending on case to case basis such as age, employer, city, and others.
From where can I get personal loan in India?
There are various avenues to get personal finance in India as follows:
Banks – Commercial, co-operative & others
Peer to Peer Lenders
Private money lenders
Financial services providers
Digital payment app companies
Which is the fastest way to get loan?
Amongst all the above listed options, cash loan is the fastest way to get loan amount in your bank account is cash loan offered by P2PL and mobile payment apps such as MobiKwik and Paytm.
How to get personal loan with bad credit?
The best solution for individuals with bad/no credit score is loan against securities. In India, loan can be availed against securities by keeping following assets as collaterals with the lender:
Fixed Deposit
LIC Policy
Gold
Property
Mutual Funds
Equities
Car
National Savings Certificate
Kisan Vikas Patra
Can you get personal loan without job?
Yes. Secured loan is the solution for individuals with no job. Type of securities that can be kept are listed above. All you need is approach bank and provide details on the securities. But remember that, asset should be in the name of the primary applicant.
How to get a personal loan when the income is low?
There are many financial institutions offering loans to individuals with less income/salary. Here's the table showing list of lenders and the minimum income required to avail loan:
| Name of Bank and Personal Loan Product | Monthly Income Required | Annual Income Required |
| --- | --- | --- |
| State Bank of India (Xpress Credit) | 5,000 | 60,000 |
| Canara Bank (Consumer Loan) | 6,000 | 72,000 |
| The West Bengal State Co-operative Bank Ltd. | 2,000 | 24,000 |
| The Andaman and Nicobar State Co-operative Bank Ltd. | 5,000 | 60,000 |
| The National Co-operative Bank Ltd. | 5,000 | 60,000 |
| Abhyudaya Co-operative | 8,000 | 96,000 |
| Canara Bank (Canara Budget) | 10,000 | 1,20,000 |
| Canara Bank (Teachers Loan) | 10,000 | 1,20,000 |
| The Greater Bombay Co-operative Bank Ltd. | 10,000 | 1,20,000 |
| State Bank of India | 10,000 | 1,20,000 |
| HDFC Bank | 15,000 | 1,80,000 |
| ICICI Bank | 15,000 | 1,80,000 |
| Axis Bank | 15,000 | 1,80,000 |
| Fullertoan loan | 15,000 | 1,80,000 |
| Punjab National Bank | 15,000 | 1,80,000 |
| Dena Bank (Suvidha) | 15,000 | 1,80,000 |
How to get personal loan without bank statement?
Typically bank statement is not always asked by the banks, especially in case of secured loan. However, if the main purpose of the bank asking for bank statement is to verify income, then salaried professional can provide pay slip for the last 6 months and self-employed can produce IT returns for the last 3 years. In both these cases, ideally, producing bank statement should not be a problem because income (salary / business income) typically gets credited in the bank account only.
How can I get personal loan, as my employer gives salary in cash?
This problem is faced by many individuals in India. The best solution is to produce – bank statement, offer letter, official letter from employer, income tax return. However, if financial institution still rejects the loan application, then you can apply for loan against securities.
Check this link for more details on how to get loan when salary is in cash.
What are the best ways to save money on personal loan?
Since interest rate on personal loan is high, saving money should be the objective for everyone. The best solutions are:
When opting for a traditional loan, select a lender offering lowest interest rate, minimum or no charges, flexible tenure, no pre-closure penalty and other charges.
If you are a regular repayer, ask your bank to reduce the interest rate. Ideally less interest should be charged by the bank.
Other money saving option is to go for loan against security as mentioned above. The interest rate is low in case of secured loan.
Try to take minimum loan amount and make as much use of own money to meet the need.
Can I cancel loan after approval?
Yes, it can be cancelled. In case loan is just approved (and money is not disbursed), it can be cancelled after providing notice to the bank and paying the processing fees. However if no agreement is signed by the borrower, it can be cancelled directly over phone.
Can I cancel loan after loan amount disbursal?
No. Once the money is credited to your bank account, cancellation is not possible and rules of loan get applied. However if you still want to close it, prepayment charges will be levied or other charges such as high interest, if any. Remember since you are opting out too early, it is not a profitable deal for the bank. So they will try to recover as much money possible from the borrower.
There are endless queries related to personal loan. Should anyone have any queries, please mention the same in the comment section below. And same would be answered as early as possible.
Author Bio:
Hi, I am Nikesh Mehta owner and writer of this site.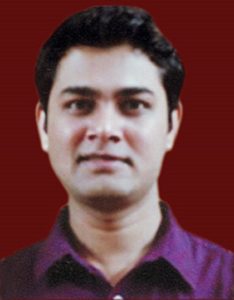 I'm an analytics professional and also love writing on finance and related industry. I've done online course in Financial Markets and Investment Strategy from Indian School of Business.
I can be reached at [email protected]. You may also visit my LinkedIn profile.