Dunia Personal Loan AED 5000 Minimum Salary
September 18, 2019

in

UAE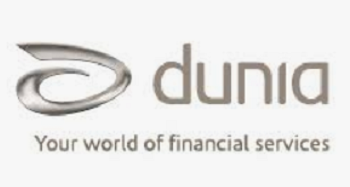 Dunia Finance Limited is regulated by the Central Bank of United Arab Emirates. It was incorporated and established since 2008.
Dunia offers following 2 credit services for individuals:
Salary eligibility criteria & related documents required
Similar to most of the banks in UAE, there is a minimum income requirement in order to be eligible for personal loan from Dunia Finance Limited.
Monthly salary should be minimum AED 5,000
Salary should be credited in the bank account. Loan is not granted to employees receiving salary in cash or cheque.
While applying for the loan, you have specify fixed monthly income (AED) and Variable monthly income, if any
Recent pay slip/income documents
Other Documents Required:
Copy of passport with residence visa
Copy of Emirates ID
Past 3-6 months bank statement
Copy of credit card with recent credit card statement
Proof of residence
Exciting Features:
Personal loan installment is as low as AED 305 per month
Salary transfer is not mandatory
Life cover in case of death and permanent total disability
Fees & other charges
Processing fees: 1% of loan amount
5% VAT
Interest Rate: Up to 39.99% p.a.
Early Loan Settlement: 1.05% of remaining balance, maximum AED 10,000
Loan Rescheduling Fee AED 105
No Liability Certificate AED 100
Liability Letter AED 100
Partial Payment Charges 1.05% of partial payment
Loan Top-Up 1% of loan amount
Delayed Payment Penal Interest Charges 2.1% of the delayed amount
Loan Cancellation Fee AED 105
Application Process for Personal Loan
You can apply online personal loan by visiting this official link. Applicant needs to submit following details when filling the form online.
Personal Details Required:
First Name
Last Name
Gender
Date of Birth
Marital Status
Nationality
Mobile Number
Email address
Fixed Income in AED
Variable Income (if any) in AED
Emirates currently working in: Abu Dhabi, Sharjah, Dubai, Ajman, Umm Al Quwain, Ras Al Khaimah, Fujairah
Years living in UAE
Whether house you are staying is owned or rented
Whether salaried or self employed
Employer Name
Designation
Do you have any loan or credit card in UAE
Emirates ID Number
Loan tenure required – 1 to 4 years
At the time of applying online for personal loan, you also need to give consent to disclose your information by credit bureau to Dunia.
After submitting the details, you will be prompted with the message stating that Dunia's team will get in touch shortly to proceed with your application.
Sample EMI Calculation:
(1) If a salaried employee wants to borrow AED 10,000 for an year and his/her salary is AED 15000 then the EMI will be AED 965 (provided he has not availed any type of credit service in UAE before)
(2) If a salaried employee wants to borrow AED 10,000 for 1-2 years and his/her monthly income is AED 15000 then the EMI will be AED 677 (provided he has not availed any type of credit service in UAE before).
Author Bio – Chandra Mehta:

This article has been written by Chandra Mehta.

Chandra is a seasoned banker with 35+ years of experience in banking and financial services industry. He's a retired banker and has served as Chief Manager and Assistant Vice President in State Bank of India/or its subsidiaries.

He has authored many articles on this site (allonmoney.com).

He can be reached at cha[email protected]. You may also visit his LinkedIn profile.
Author Bio:
I am Nikesh Mehta, owner and writer of this site.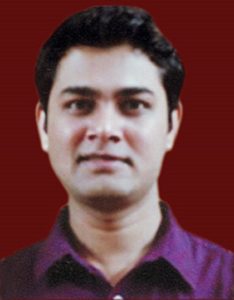 I'm an analytics and digital marketing professional and also love writing on finance and technology industry during my spare time. I've done online course in Financial Markets and Investment Strategy from Indian School of Business. I can be reached at [email protected] or LinkedIn profile.