Personal Loan against Cash Salary – 7 Ways to Get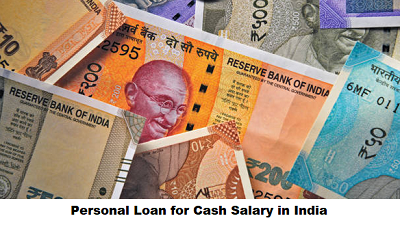 One of the most basic requirement for personal loan is pay slip also called as salary slip; which is a proof to check an individual's salary.
However in India, there are many employers that offer salary in cash and that too with no salary account. This becomes a big problem for individuals requiring personal loan as lenders ask for salary slip in order to verify income and evaluate credit worthiness and calculate the loan amount. And non-availability of this document may result in loan application rejection.
So can you get personal loan against cash salary? Answer is YES.
There are following 7 ways to get personal loan against cash salary in India.
(1) Produce Income Tax Return
If an individual does not have salary account and files income tax every year then he/she may produce latest income tax return to the lender for verification of his/her income.
IT return with computed income is also considered a valid eligibility document. Lenders can evaluate whether the applicant is credit worthy or not and calculate loan amount based on this document.
(2) Submit Bank Statement
You can also get personal loan against cash salary by submitting bank statement. Even if you do not have salary account but have a normal savings account in which you deposit money every month on a fixed date then it may help you to a large extent in getting personal loan.
Of course there are many other eligibility criteria to get the application approved apart from income proof. Lenders may ask you to submit bank statement of minimum 3 months or more.
(3) Official letter from employer
In addition to the above mentioned two documents, if you can ask your employer to provide authorized document with signature on company letter head stating salary paid in cash then your application will get little more weightage. However you will have to visit bank personally to discuss your matter.
(4) Offer letter
Working professionals typically get offer letter having salary breakup. However offer letter can act as an additional verification document. But solely on the basis of offer letter, you will not get loan.
If none of these documents work then employees getting cash salary can get personal loan through following 3 options:
(5) Personal loan against fixed deposit
If you have sufficient funds in your normal bank account, then you can open FD and take personal loan against it. The loan amount in this case would be 80%-90% of the FD amount. Few advantages are – no income proof required, low interest rate and minimum documentation.
(6) Personal loan against securities
You can also borrow money from lender against LIC policy, mutual fund, gold, shares, and property. In this case, investor has to pledge the documents as security to lenders such as public sector or private sector banks, finance companies offering loan. This option of getting a loan also has advantage of low interest rate compared to traditional loan.
Since personal loan is an unsecured loan, a loan taken against mutual fund/shares/fixed deposit is considered as a secured personal loan and hence lower interest, as the risk is lower for the lender. But in case of payment default, lenders have complete right to send a signed request fund from respective authority. The request contains transfer of the units and sending the proceeds / cheque to the lender. Same holds true while taking loan against FD. Lender will recover money from the FD account.
(7) Loan from peer to peer lending
Another convenient option to get personal loan against cash salary is P2PL – peer to peer lending. These online marketplaces lets borrowers borrow money at lower interest rate from individual investors (basically lenders). Borrowers have an option to decide/bargain for the interest rate.
However remember that not to fake any document for getting any type of loan including personal loan. This mistake can even land you in jail or invite legal case against you.
Check out consequences of submitting fake documents for personal loan.
Author Bio – Chandra Mehta:

This article has been written by Chandra Mehta.

Chandra is a seasoned banker with 35+ years of experience in banking and financial services industry. He's a retired banker and has served as Chief Manager and Assistant Vice President in State Bank of India/or its subsidiaries.

He has authored many articles on this site (allonmoney.com).

He can be reached at [email protected]. You may also visit his LinkedIn profile.
Author Bio:
Hi, I am Nikesh Mehta owner and writer of this site.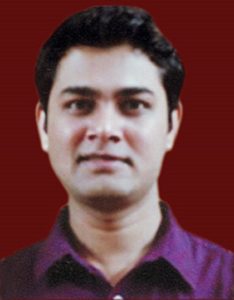 I'm an analytics professional and also love writing on finance and related industry. I've done online course in Financial Markets and Investment Strategy from Indian School of Business.
I can be reached at [email protected]. You may also visit my LinkedIn profile.