Cash Loan for Low Income Earners: Instant, Short Term, Secured
The need for money typically arises when the month end nears or in the mid of the month. But imagine unexpected crisis arise all of a sudden (e.g. a medical emergency, money gets stolen before marriage, etc.) requiring good amount of money to meet the demand. And at that time you don't have enough money in your bank account to meet the purpose. Ideally in such cases, you will approach your friends or relatives for money, which is the best recommended option because it saves time and is extremely cost effective but works on trust. If they are able to help you at the time of need, then nothing better than that. But what if every option fails including your personal savings not able to fulfil your money requirement and you need money only for a very short term. This is typically a scenario when you have small amount of money in your bank or wallet.
Cash Loan – Your Emergency Cash Partner
In such scenario, cash loan is the solution to your problem which acts as a rescuer and act as your emergency cash partners. For certain category of individuals, e.g.
low income earners
, cash loan is the perfect solution. Cash loan is nothing but a personal loan or advance loan but typically offered for a very short tenure and small amount. Unlike personal loan, where the tenure is long and fixed and loan amount is high, cash loan repayment can be done anytime and loan account can be closed before the tenure and extended as well, on need basis.
Who offers cash loan in India?
There are few lending companies in India offering such type of financing. Most importantly financial institutions do not offer cash loans in India. But there are lenders who offer loan for a short period (minimum 3 months – 24 months) with amount ranging from Rs. 5,000 to Rs. 5 Lacs. These are broadly categorized as:
Peer to Peer Lending Companies
Mobile Phone Based Payment Apps
Credit finance companies
Let's get into details of these companies.
Peer to Peer Lending (P2PL) – Online Lending Marketplaces
Peer to peer lenders are basically non-banking financial corporations but under control by Reserve Bank of India. Since there is no involvement of bank, the loan processing is fast. Few of the prominent
P2PL in India
are – Faircent, i2ifunding, lendbox.in, and others. In case of peer to peer lenders, the company themselves do not offer loan. Instead, money is lent by pool of investors (i.e. individuals). P2PL basically create a platform to connect borrowers with lenders. And in return, such companies make money through various fees associated such as joining fee, etc.
Mobile Wallets or Digital Financial Services Platforms
These are the new age fintech companies who make use of latest technologies to make the complete process digital. However financing is one of the service provided by these wallets. Their main business/service is digital payment. Advantages of taking loan from mobile wallets are – Very minimal paperwork, speedy processing, quick disbursement, and so on. Few of the prominent mobile wallet players in India offering quick credit are:
Paytm:
If you are a Paytm user (website or mobile app) then you are likely to get pre-approved loan depending on the transaction history with them.
MobiKwik:
Another mobile wallet in India which offers instant loan of upto Rs. 60,000
PayU:
In partnership with Reliance Money, PayU offers the smallest loan amount of Rs. 100 extending upto Rs. 1 Lac with a smallest tenure of just 15 days to 2 years. This is an excellent opportunity of getting personal loan for low income earners. Like P2PL, mobile wallet companies themselves do not offer quick cash loan. Rather they have a tie-up with third party creditors, who actually lend money. Wallets are basically middlemen. For e.g. Paytm has partnership with Home Credit India Finance Private Limited (HCIN) which offers loan instantly.
Credit Finance Companies
These are again non-banking financial organisations offering instant cash anytime, anywhere. The process is 100% online and paperless. Few of these companies are:
Home Credit India Finance Private Limited (HCIN):
Offering quick loan of upto Rs. 50,000. So you can even apply when the money required is Rs. 10,000.
OptaCredit Fintech Private Limited:
This NBFC also makes use of highly advanced technologies and offers short term loan ranging from Rs. 20,000 to Rs. 5,00,000.
Payme India:
Another company offering short term loan starting from minimum Rs. 5000. However one very important eligibility factor taken into consideration by all the above listed digital loan providers is the credit worthiness of the applicant. So even if you are a high income earner, there is a chance of loan application getting rejected because of poor credit score. However for a
first time credit applicant
, getting instant money through these lenders is highly recommended. If you are a poor income earners and wish to take personal loan from bank, then here is the
list of banks and minimum income
required.
Documents Required
For getting quick credit, low income earners (or anyone) should furnish correct & valid documents for faster processing and quick approvals. Typically the documents required by salaried individuals are:
Last 3 months salary slip
ID proof
Current and permanent residential address proof
If the applicant is staying on rent, then he/she needs to produce utility bill in the name of the landlord in addition to home rent agreement, voter ID, driving license, etc. as asked by the lending institution
For self-employed or businessmen, the documents will vary. Either the applicant has to upload documents on the website/app of the lender or executives from these companies will visit you for collecting the documents. This varies for each company.
How is the money paid by the cash loan providers?
Although the word "cash" sounds confusing but the money is never offered in cash. Once approved, the borrower gets money in his/her bank account via National Electronic Fund Transfer (NEFT) or any other payment transfer method.
How to apply for instant cash loan?
There are three ways to apply for fast credit when going through above listed lenders:
On website of the lender
On mobile app of the lender
Personally visit their branches. However with advanced technology, most of digital finance lenders do not even requires the applicant to visit their office for loan application or any other related work.
Digital fintech companies have made the complete lending process – loan application, verification, approval, disbursement, repayment, closure – speedy and hassle free. This saves money and time of both the parties i.e. loaner and loanee. And most importantly money can be used for online purchases, wedding, medical emergency, vacation, and others.
Author Bio:
Hi, I am Nikesh Mehta owner and writer of this site.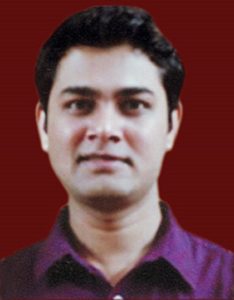 I'm an analytics professional and also love writing on finance and related industry. I've done online course in Financial Markets and Investment Strategy from Indian School of Business.
I can be reached at [email protected]. You may also visit my LinkedIn profile.