Personal Loan for Rs.10000 Income Earners from 10 Lenders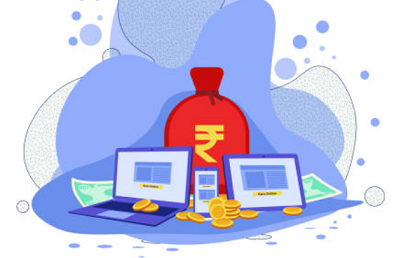 A low income (Rs. 10,000) earning individual (salaried/self employed) having a family to support is always struggling to generate sufficient money for emergencies, day to day expenses etc.
Moreover if the individual is the only earning member, the need of money is always a highest priority because considering the inflation, expenses are always higher compared to savings. So in case of emergencies, personal loan is the most recommended option for such individuals to arrange money, which they can make use of, according to their requirement apart from asking their friends/family members.
However there is a minimum income limit in order to get personal loan from lenders. We will consider an example of individual's having minimum net income of Rs. 10,000 requiring personal loan.
Although there are few limited banks offering personal loan to low income individuals, listed below are the banks in India offering personal loan to Rs. 10,000 income earners i.e. annual income of Rs. 1,20,000:
| Name of Bank/Financial Services Company | Minimum Monthly Income Required |
| --- | --- |
| The West Bengal State Co-operative Bank Ltd. | Rs. 2,000 |
| The Andaman and Nicobar State Co-operative Bank Ltd. | Rs. 5,000 |
| The National Co-operative Bank Ltd. | Rs. 5,000 |
| Oriental Bank of Commerce | More than Rs. 6,000 |
| HDB Financial Services (part of HDFC) | Rs. 6,250 (Self employed – professionals, individuals, and private companies and partnership firm) |
| Janakalyan Sahakari Bank | Rs. 7,500 |
| State Bank of India (Xpress Credit Personal Loan) | Rs. 7,500 |
| Abhyudaya Co-operative Bank | Rs. 8,000 |
| Thane Bharat Sahakari Bank | Rs. 8,000 |
| HDB Financial Services (part of HDFC) | Rs. 8,333 (for Doctors, CA, CS, Architects, Physiotherapist) |
Even if your salaried/self employed with minimum income of Rs. 10,000 or less, other options to meet the money requirement are:
Personal Loan against Fixed Deposit: There is another way to get personal loan that is against FD. Borrower needs to deposit a minimum amount and avail loan against it. In this type of loan, even if your salary is Rs.10000, you can get loan. Most importantly there is no credit history checked and the interest rate is very less. Read more on loan against FD.
Few of the banks offering personal loan against term deposit are:
Axis Bank
ICICI Bank
SBI
HDFC Bank
Bank of Baroda
Credit Cards: If personal loan, then another way to arrange money is credit card. However for credit card, salary is the most important eligibility criteria and there are very few card providers offering credit card for salary Rs.10000. So another option is to get credit card against fixed deposit requiring FD amount of minimum Rs.20,000 offered by SBI, Axis Bank, ICICI Bank, Central Bank, Andhra Bank.
Here's the table showing list of banks offering cards against FD:
| Card Issuing Bank | Credit Card Name | Minimum Fixed Deposit Amount Required |
| --- | --- | --- |
| Andhra Bank | Signature Card | Rs. 10,000 |
| Development Credit Bank (DCB Bank) | Payless | Rs. 15,000 |
| Central Bank | Aspire | Rs. 16,000 |
| ICICI Bank | Coral Credit Card | Rs. 20,000 |
| ICICI Bank | Instant Platinum | Rs. 20,000 |
| Axis Bank | Insta Easy Credit Card | Rs. 20,000 |
| Kotak Mahindra Bank (ING Vysya Bank) | Solaris Credit Card | Rs. 25,000 |
| State Bank of India | Unnati | Rs. 25,000 |
| State Bank of India | Advantage Plus Card | Rs. 25,000 |
| Bank of Baroda | Assure | Rs. 25,000 |
| Union Bank of India | Usecure | Rs. 25,000 |
| Kotak Mahindra Bank (ING Vysya) | Aqua Gold | Rs. 25,000 |
| Kotak Mahindra Bank (ING Vysya Bank) | Galaxia Credit Card | Rs. 1,00,000 |
| YES Bank | Prosperity Reward Plus | Rs. 25,000 |
| IDBI Bank | Aspire Platinum | Rs. 25,000 |
| IDBI Bank | Royale Signature | Rs. 25,000 |
| IDBI Bank | Imperium Platinum | Rs. 25,000 |
Cash Loan: These are emergency cash partners offering short term credit. Advantage of taking such loan is that the repayment can be done anytime and loan account can be closed before the tenure. Typically such loans are offered by peer to peer lending companies, mobile phone based payment apps, credit finance companies. For e.g. PayU (payment app) offers loan amount ranging from Rs. 100 to Rs. 1 Lakh with a tenure of just 15 days to 2 years. Read more about cash loan.
What you can use personal loan for?
There are no set conditions for which you can make use of personal loan. However the most common reasons why personal loan application is made are:
Marriage
Medical expenses
Home improvement
Purchase of household equipments such as washing machine, air conditioner and others.
Why personal loan gets rejected:
Considering the fact that personal loan is the simplest loan type with no requisites to submit long list of documents. But similar to other types of loan such as car, home etc. personal loan application can also get rejected even though you meet the requirement of minimum income. Here are the most common reasons for personal loan rejection:
CIBIL score: One of the most important criteria used by the banks before approving any type of a loan/credit card application is a CIBIL score. A good score means that you are not likely to default a payment whereas a person with poor CIBIL score is always at a risk for lenders due to their default behavior. Of course a person can have a poor CIBIL score due to many other unavoidable circumstances too. Check out how to improve CIBIL score
Poor income: This is one of the top most reason for personal loan rejection. This is considered by the lenders in order to judge the repayment capacity of the applicant. Naturally an individual with higher salary will have a good repayment capacity compared to the one with a low monthly income. Read more on personal loan for poor income.
Age: This is also a criteria considered by every banker and loans are not offered to those who are less than 18 years old.
You are not a bank customer: Almost every bank wants the personal loan applicant to be their account holder, so that they can deduct the EMI directly from the bank account.
Number of years you are in job: You should be working for set period. For e.g. if you are in a job for just one year and apply for a loan, then chances of rejection increases.
Company profile: Person employed with multinational or big company has higher chance of loan approval compared to an individual working in a smaller company.
Job stability: If you are a frequent job switcher then it creates suspicion for the bank and they put your personal loan application on a rigorous check. Banks would ideally prefer granting a loan to an individual who has served considerable amount of time in organizations worked. Banks set this criteria to check the stability of the loan applicant. Read tips on when to get personal loan.
What should a person with low income do to increase the income?
There are many opportunities for a person to raise the income but the best recommended solution is to earn more income by getting a new high paying job or do a freelancing job. If you have specialization in a specific skill set then you can also offer training through online platforms such as Udemy and earn a good part time income.
Starting a business is difficult initially but there are certain businesses which require very little investment such as becoming an LIC agent as you can work at your own time and use your relationships to earn a commission for every policy sold.
The best way to spread awareness about you being a LIC agent is through social media. You can also start catering service and serve especially the office goers and others. Your family members can be of a great help in this business.
Author Bio – Chandra Mehta:

This article has been written by Chandra Mehta.

Chandra is a seasoned banker with 35+ years of experience in banking and financial services industry. He's a retired banker and has served as Chief Manager and Assistant Vice President in State Bank of India/or its subsidiaries.

He has authored many articles on this site (allonmoney.com).

He can be reached at [email protected]. You may also visit his LinkedIn profile.
Author Bio:
Hi, I am Nikesh Mehta owner and writer of this site.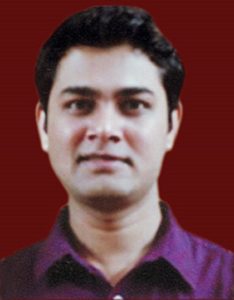 I'm an analytics professional and also love writing on finance and related industry. I've done online course in Financial Markets and Investment Strategy from Indian School of Business.
I can be reached at [email protected]. You may also visit my LinkedIn profile.