Personal Loan against FD: Benefits, Cons, Loan Amount

Fixed deposit is amongst the most common investment product in India and is favorite amongst the investors. This is due to the following main reasons:
Personal loan against fixed deposit is the most easiest option to meet the money requirement
It offers guaranteed returns although returns depend on the amount and tenure
There is absolutely no risk involved
Tenure is flexible
It offers better returns compared to savings account
There are many other investment products which offer high returns but only when you stay invested for long term.
However emergency can strike anyone at anytime either due to medical reasons, job loss, and others. And during such times individuals either use their own savings, ask relatives or friends or go for a traditional loan option in order to fulfill their requirement.
But very few people are aware of making use of their existing fixed deposit account to get personal loan. There are other ways as well to get personal loan in India.
Personal Loan against FD – Advantages:
Low interest rate compared to traditional loan. Primary reason is – in case of normal loan there is no security involved. And when taken against FD, your deposit plays the role of security. So it is more convenient for the bank to grant loan.
Interest is charges only the utilized amount
Investor will continue to earn interest on his/her FD account
Minimal documentation
It doesn't break your existing deposit
Faster approval
Many banks offer flexi repayment option
Most of the banks do not charge for premature closure
How much is the loan amount offered?
Ideally the loan amount varies for each bank but you can expect to get 85%-90% of the FD value.
What is the eligibility?
It depends on three important factors –
Deposit Amount: Higher the deposit amount, higher would be the loan amount. If the deposit amount is very less then your application might get rejected as well.
Repayment History: And if you have been repaying the loan on time every month then chances of loan approval is also high.
FD Tenure: If you have been holding for longer period then you are more eligible to get loan granted. This doesn't mean that if the FD account is opened recently then loan will be disapproved. Every bank has their own eligibility criteria.
Is there any cap on the loan amount?
It varies for each bank. For e.g. SBI gives minimum amount of Rs. 25000 and maximum of Rs. 5 crore, whereas Citibank provides minimum loan of Rs. 1, 00,000. If the loan required is small and banks are not approving your application then contact peer to peer lenders, approval chances are much higher. You can also check differences between these companies and banks.
Who offers personal loan against fixed deposit in India?
Almost every bank offers loan against term deposit in India and here is the list of top most banks:
Axis Bank
ICICI Bank
SBI
HDFC Bank
Bank of Baroda
What will happen if someone defaults on loan repayment?
This affects your CIBIL score. Check out how to get personal loan for poor CIBIL score.
Bank will recover the money from your FD account and might even foreclose the account
When to take loan against FD?
Only in cases when quick access to funds is required, then the loan should be taken and used cautiously.
Apart from interest rate what are the other charges involved?
It includes processing fees and late payment charges.
So personal loan against FD is recommended when you have immediate money requirement. But you need to be careful by making on time repayment.
Author Bio:
Hi, I am Nikesh Mehta owner and writer of this site.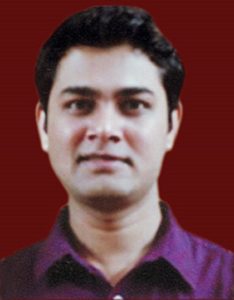 I'm an analytics professional and also love writing on finance and related industry. I've done online course in Financial Markets and Investment Strategy from Indian School of Business.
I can be reached at [email protected]. You may also visit my LinkedIn profile.