31 Ways to Earn Extra Income in India from Home – 100% Authenticated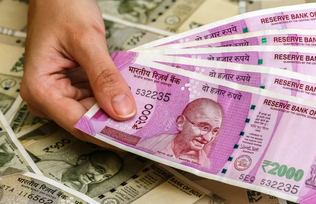 Whether you are rich person or earning less, there are often ways to earn extra money provided you are ready to put-in hard work, patience and work smart.
However not everyone is aware of how to generate extra income in India. This guide is for those individuals who are not aware of earning side money from home in addition to their regular job. You can also make full time earning from these second income avenues.
All the below listed ways are 100% authenticate, provided you put in HARD WORK. After all there are no shortcuts to success.
1) Drive for Uber and Ola:
If you own a car or have free time, then working for Uber or Ola cab service can create an excellent source of alternate income. You must have seen Uber's advertisement on hoarding – Har Mahinee Kamaiyee Rs. 1, 00,000* se jyada (Earn Over Rs. 100000 every month).
Of course there are terms and conditions involved in earning such a big amount of money. But car owners in their free time especially on weekends become drivers and earn side income. Their thinking is straight forward – My life, my way. If you do not have time, then hire trusted drivers and lend your car and earn fraction amount of money.
In this case, part of the money is paid to the driver and certain percentage will be earned by you. Big advantage of this option is that, you can put your car to use everyday. Let's say you travel to your office by car. So instead of leaving car into the parking the whole day, you can ask a trusted driver to use your car by partnering with Uber or Ola during the day.
2) Provide online training:
God has gifted everyone with a unique quality and that can be used to have additional source of income. However very few utilize it to the fullest and earn extra income out of it.
Let's suppose you are a graphic designer and working in a company with 5-6 day job. However you can leverage your skill further and provide training to aspirants worldwide through online training platform like Udemy.
You can create training videos for any category such as software programming web development, music and many others. Here's a snapshot from Udemy website showing the income earned by few trainers.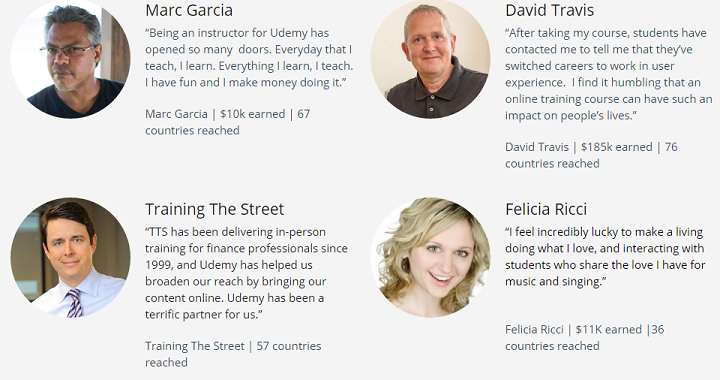 You can upload your training videos once and start earning money by enrolling students seeking graphic design training. There are millions of individuals across the world looking for such online training. So if you sell your course for $100 and 50 students enroll for the class, then your total income will be $5000 (i.e. over INR 3, 00,000). More the number of students enrolling in your class, higher would be the additional income.
3) Offer in-house tutoring:
Taking above example of Udemy forward. You can provide weekend training at the comfort of your home. Especially office goers or those who work full time will love to join your class, as they get time mostly on weekends.
4) Publish videos on YouTube i.e. Vlogging:
If you create your own video tutorials, then YouTube can become excellent income source sitting at home. For this, you need to create own channel on YouTube and apply for Adsense, which is a Google's monetization product.
Once Adsense ads start showing up on your YouTube videos and viewers click on these ads, you will make money for each ad click. It works on a very simple rule – greater the quality of videos, more would be the viewership and higher would be the chance of ad getting clicked and hence more money.
The key rule to successful vlogging is how can your video solve an individual's problem.
5) Equity Investment:
Everyone must have read or listened to videos, and articles scattered over newspaper, magazines, internet & others, that investing in equities has given highest return amongst all investment avenues in India. You can at the comfort of home start investing in quality stocks and make good income.
There are numerous training videos or articles available on the internet offering tips on earning money by investing in the stock market. Just google it. However there are basic rules when you enter into the stock market – invest for long term, in fundamentally strong companies, keep patience and you will become an equity rockstar.
If you think, knowledge and time are barring you from making money, then take advice of stock advisors or invest in mutual fund. Another option is to trade in foreign currency i.e. Forex.
Check out more about Forex market basics and how to make money.
6) Blogging:
Similar to YouTube videos, you can create blog and start writing high quality content and apply for Adsense. Once you start attracting more visitors to your website and they start clicking on ads, you will earn money on each ad clicked. You can also earn money from your website through sponsored content, affiliate marketing (explained below), direct ad space selling, and more.
7) Become a Freelancer:
Every skill has a value (small or big) in the market and it's upto you to make maximum out of it. You can offer your skill in the company you work and in return get salary. Or work for multiple companies and earn money from each of them or do a combination of both i.e. Full-time job and freelancing.
And internet makes this possible, as it offers everyone to monetize their skill. And one such widely used model to earn extra income is freelancing. World's most renowned companies – freelancer.com and elance.com (there are many others offering this service), let you earn money. Here's a snapshot showing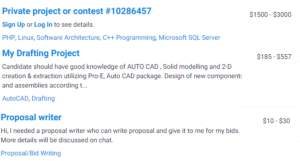 how much you can earn from each project. The costing varies depending on the project/technology and its scale.
It works like this – company posts project on this website, interested individuals will apply to work on the project, company will go through the applicant's profile and select individuals based on their criteria and assign the project to work. Once the project is over, individual is paid the money. Payouts can be on an hourly basis, between the projects depending on the terms.
Check out: Other ways to make money online and offline such as transcribing, working on research projects, sharing coupons and more.
8) Affiliate marketing:
Apart from generating revenue through adsense, you can also generate revenue through your website by applying for affiliate program offered by the world's most renowned companies like Flipkart and Amazon.
For every sale happening from these company's ads displayed on your website, you earn a certain commission which typically ranges from 10%-20% of the product price. Commission percentage varies for each product or category. E.g. if someone buys television worth Rs. 50,000 by clicking on ad on your website and the commission on that product is let's say 20%, then Amazon will pay Rs. 10, 000 to you. So if you sell even 5 television in a month, then your affiliate income would Rs. 50, 000.
Read – How Indian women can earn extra income from Amazon
9) Rummy Circle:
Ever saw these advertisements from Rummy Circle offering play & win daily cash prizes?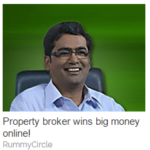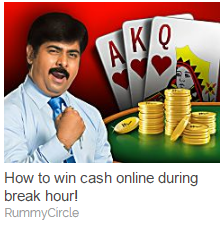 You must have played rummy with physical cards. But now this most loved card game has gone digital. Just visit rummycircle.com and register or download their app and apply your card skills to beat the opponent and win money. Also it is a 100% legal site where you can play 24*7. Few other popular sites are ace2three, junglerummy.
But rummy circle is the most secured and authentic platform to either play for fun or make cash. Although it's kind of a gamble, so if rummy doesn't suits you, other options to generate side income mentioned in this article will be helpful.
10) Online Paid Surveys:
There are many online websites which lets registered users to earn money by participating in online surveys run by various companies. Few legit survey sites in India are Swagbucks, Viewfruit panel India, Paidview point India and Opinion World India.
However one thing to remember is to be genuine when participating in the survey. In case of any incorrect information, your account may get blocked and hence stopping all the future income. So be authentic. Also be careful from survey companies asking for money to enter into the survey.
Never pay anyone through any means – cash, online transfer, investment or any other. Just say NO to such companies. Every company before launching any product or modify any existing offering does thorough market research. And these surveys lets users do such surveys.
11) Refer and earn:
Many companies especially those who do business through mobile app such as Paytm, Lenskart, Snapdeal, Flipkart and many others lets you refer friends/families and earn cashbacks or reward points. So this seems to be a very easy way to earn extra income with little efforts involved. Infact, many flight booking companies such as MakeMyTrip, ClearTrip also offers its app users to refer and earn points which are redeemable to earn free air tickets.
12) App install:
Apps like mcent, ladooo, appmoney offer free recharge for mobile, DTH, DataCard, cashbacks, referral rewards; when other company apps are installed through their app.
13) Create a valuable digital product:
It takes years of hardwork to launch a successful online business. Take example of Paytm, Flipkart, Facebook and many others. They worked on a concept which helped people across the world in some way or the other. It takes one small business idea to make it big.
Most importantly very less technical skills are required to open digital store. There are services offering ready made options to open digital store online such as Shopify or WooCommerce or Marketplaces.
14) Sell used stuff online:
When was the last time you took out time to check unused stuffs lying inside the house for over months or years. Ebay or amazon, olx etc. offers exciting opportunity to make money out of unused stuffs by selling them online. Although price is low depending on the age, quality of the product. But it makes sense to make money by selling almost any stuff online instead of keeping the mess at your home. Refer how individuals have put used stuff online for selling:

You can sell almost every product from mobile phone, TV, furniture etc. and you will find buyer as well. Afterall everyone today wants to save money in every possible way as long as product offering is of quality and genuine.
15) User experience testing (Get paid to review):
In this digital age, brands want to present best customer experience through their digital channels. Since everything is online, even a small poor experience on website/app can lead to a customer loss.
That's when user experience testing service comes into picture. Such service companies employ real users from different parts of the world to test their digital touch points. And by doing so, they get understanding of the problems faced by the users which helps them in improving their product.
So companies such as usertesting.com, trymyui.com, usertest.io and others pay individuals to test other company's website or app. Task is very simple and requires to test pre-defined items. Usertesting.com pays $10 for every 20 minute video completed by the reviewer.
16) Creche:
Urbanization is leading to another problem especially amongst working couples who do not have time to take care of their child due to busy schedules. They have to sacrifice certain things for better future. This offers an exciting opportunity to earn extra income by running crèche service i.e. place where children's are given caring service during the day time or as per the schedule of the parents.
In cities like Mumbai, crèche owners charge Rs. 10, 000 per child. So imagine, if you are ready to care even 10 children then your income would be close to Rs. 1, 00,000. Deducting expenses such as maid, food etc. will earn you nearly Rs. 75, 000. This is a significant income especially in metro cities like Mumbai, Bengaluru, New Delhi and others where parents are often looking for such services.
17) Direct marketing:
You must have heard or watched commercials of brands such as Amway, Tupperware and Herbalife and others. These companies allow you to become business owners and sell their products through networking. This kind of marketing is also called as network marketing.
More you work hard selling products and increasing the network, higher would be the income earned. The biggest advantage is that you don't have to shell out penny to create a product. Every month you can invite your friends/relatives to your house and sell the products. You can even send the products to the buyers via courier service.
18) Publish book and earn royalty:
If you have a good knack of writing then launching your own book and publishing it, can earn you royalty which is typically 5%-7.5% in India. So, if you sell 50000 copies @ Rs. 100 each. Then you will get Rs. 3.75 Lakhs. If you deduct other expenses incurred such as PR or marketing, renting on shelf of a book store, etc. then actual earned income would be between 2.75 Lakhs to 3 Lakhs.
19) Sell books online:
Book readers are always on a look out for books at a cheaper price. And at the same time, they want to sell their books and earn cash. There are many online marketplaces offering service to turn books into cash such as studentdesk.com, swapthebook.com, bookmybook, Amazon used book store, and many others. So why to sell book at raddiwali at a low price?
20) Cashbacks:
Many credit card and wallet companies offer cashback when you purchase certain products online. Cashbacks are offered on payment of electricity bills, buying movie tickets, ordering food, mobile recharge and many others. Basically the concept is very straight forward, to earn cash you have to spend money.
21) Sell photographs, images, footage online:
Ever imagined that one nicely clicked photograph/video can earn you money? Check this snap: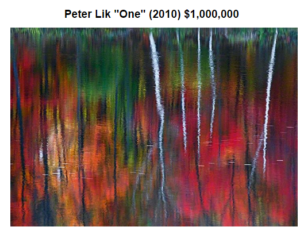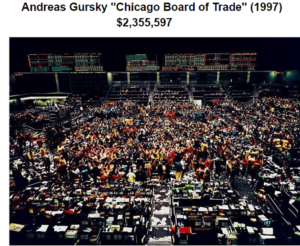 Visit shutterstock, fotolia and put your clicked photos for selling. There are lots of companies looking for innovative and fresh photos and ready to pay good bucks for the best one. So grab your camera and start clicking.
22) Sell art online:
This one is especially for the artists. If you have any excellent artwork ready then upload it for selling on mojarto.com.
Check out one of the listing taken from Mojarto website.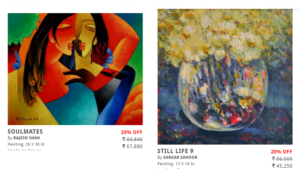 Interested buyers located within India and internationally are always on a look out for great artworks. You can sell any kind of artwork such as digital art, drawing, painting, serigraph etc.
There are many other online marketplaces for selling art and earning money like Amazon, artfire, artsy, ebay and many others.
23) Build app:
This one is for technical person. Similar to building website, you can develop at your own app and earn money through in-app purchases, third party advertisements, and start making income out of it.
24) Hobby:
Ever imagined, you can make money out of your hobby. Many hobbyists having special currency notes such as misprinted notes, antique notes or coins, 786 series, etc. can make money by selling. You won't believe there are enthusiasts across the world who are ready to buy such stuffs. Check out a listing on ebay.in: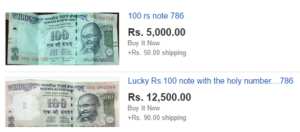 25) Buy and Sell Domain:
Can you imagine domains i.e. name of the website has its own price. Let's consider examples such as lasvegas.com (sold at $90, 000,000), insurance.com (sold for $35.6 million), internet.com (sold at $18 million), privatejet.com (sold at $30.18 million) and many others. Trick is to buy such a domain which is a very famous name, service, etc. and put it for auctioning.
There are lots of companies/individuals looking to buy ideal website address for their company or service or investing. It is similar to real estate investment wherein you invest in an excellent property and wait for someone to buy at a higher price. Also the buying price of a domain is very low but searching for a relevant domain is tough and requires strategy and knowledge of internet.
Some domains costs just Rs. 1,000 (less than $15/year). You can buy domain names via websites such as godaddy.com, bigrock.in, googledomains and many others.
26) Tiffin service:
With rising urbanisation, more and more people are migrating to tier-I & tier-II cities. The biggest problem however remains is the quality of food eaten by many apart from accomodation. But if you can offer healthy and tasty food at the doorstep of these individuals then you have excellent chance to strike a gold. So starting a catering or food service especially to office goers will create an additional source of income for you.
And as long you provide high quality service, the returns from this source will make your wallets fatter. Home cooked food will always be loved by anyone especially migrants who eat unhygienic food at the roadside, restaurants, or junk food served by brands such as McDonalds, KFC & others.
27) Sell healthy drinks outside gardens/parks/colleges
Everyone today has reason to stay healthy and drink or eat nutritious or drinks. But lack of time forces everyone to buy branded juices and diets from expensive outlets such as McDonalds, KFC, Dominos and others; which are expensive and most importantly not at all healthy. But there is one excellent way to earn part-time income by selling homemade nutritious drinks outside joggers park, colleges, private offices, & other places.
There is no need to buy or rent space and small stall is enough to make this business work. But remember the product you're selling should be extremely hygienic since you're dealing with person's health.
28. Become a Consultant
If you are highly skilled in a specialized area e.g. fitness then you can become a fitness consultant and start offering personalized training to an individual or small group and earn money. Becoming a fitness consultant can actually become a in-demand role during/after Covid-19 pandemic.
This is because people would be hesitant going to fitness centres and instead opt for personalized coach.
29. Sell Website
If you own a website which is high quality with lot of readers then you can sell your website at a higher price. This specific method to earn money by selling website requires years of hard work. The advantage to the buyer is that they get readymade business which they can scale up further.
There are many websites on which you can sell your website such as sedo.com, godaddy.com etc. Just do a google search. Remember this is different than buying and selling domain.
30. Become Virtual Assistant
Becoming a personal assistant will become very in demand job as businesses are going online and requires less money than hiring a full time/in-person assistant. The job responsibilities include making phone calls, emailing, keeping appointment schedules and others.
The best places to seek a job as a virtual assistant are freelancing sites like upwork.com, elance.com, freelancer.com and others.
31. Become a Microworker
There are jobs for every type of job which can range from 1 hour to 1 year. Microwork means a work requiring small efforts. You can work remotely and earn money by getting work through websites like – microworkers.com and minijobz.com.
Request for Readers:
If you are doing any other activity sitting at home then mention the same in the comment section below. It will surely help Indians/anyone in the world located at remotest places to make extra income.
Additional authenticate income will never harm you especially in this current world of uncertainty and expensive. And working harder & smarter with a hunger for success is the only key to earn money.
And last but not the least always remember –
There is no free money in this world. You have to work hard and smart to make it big.
---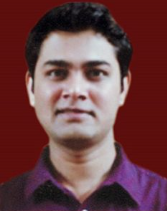 Hi, I am Nikesh Mehta, owner and writer of this site. I'm an analytics professional and also love writing on finance and related industry. I've done online course in Financial Markets and Investment Strategy from Indian School of Business.
I can be reached at [email protected]. You may also visit my LinkedIn profile.