Personal Loan for 17000 Salary from 14 Lenders
More and more people are opting for personal loans these days. Two main reasons are the rising NPA in case of corporate loans which has forced banks to target retail customers. And because of stiff competition, lenders are attracting customers by offering personal loan disbursal in less than 24 hours of application. However marketing gimmicks used by lenders are often misunderstood by the loan seekers. Although lender may say guaranteed approval, this does not mean everyone is eligible to get personal loan.
But getting a loan is not easy for every one because of the minimum income criteria. Income is the most important factor taken into consideration by the lenders. Low income indicates poor repayment capacity and vice-versa. However, personal loan is highly in demand from low income earners as they are the ones who are in need of money, the most.
This article tries to answer the frequently asked question from individuals earning Rs. 17,000 or less and looking for personal loan:
Which lenders offer personal loan for Rs. 17,000 income earner – salaried and self employed?

There are many financial institutions or financial services companies offering personal loan to low income earners (Rs. 17,000 per month in this case i.e. annual income of nearly Rs. 2,00,000). Few of the lenders are HDFC Bank, Axis Bank, Canara Bank, Karnataka Bank and others.

Listed in the below table are the lenders and the minimum monthly income required to get personal loan:


| Name of Bank | Minimum Monthly Income Required |
| --- | --- |
| The West Bengal State Co-operative Bank Ltd. | Rs. 2,000 |
| City Union Bank | Rs. 5,000 (for Salaried) |
| The Andaman and Nicobar State Co-operative Bank Ltd. | Rs. 5,000 |
| Indian Overseas Bank | More than Rs. 5000 |
| Oriental Bank of Commerce | More than Rs. 6000 |
| Canara Bank | Rs. 6,000/- after meeting the installment |
| Jammu and Kashmir Bank | Rs. 6,500 |
| Abhyudaya Co-operative Bank | Rs. 8,000 |
| AEON Credit Service India Pvt. Ltd. | Rs. 8,000 |
| City Union Bank | Rs. 8,000 (for professionals) |
| Karnataka Bank | Rs. 10,000 |
| Karur Vysya Bank | Rs. 10,000 |
| PaySense | Rs. 12,000 for salaried and Rs. 15,000 for self employed |
| Axis Bank | Rs. 15,000 |
| AEON Credit Service India Pvt. Ltd. | Rs. 15,000 |
| HDFC Bank | Rs. 15,000 (HDFC Bank Salaried Account Customers) |
What are the best money saving techniques for Rs. 17,000 income earner who is taking personal loan?


There are different ways to get a cheap loan or save money on loan. Loan from friend or relative or loan against securities are the best recommended options to arrange money for individual earning Rs. 17000 or less. This is because, in case of lending money from acquaintances, there is no interest rate charged. Especially for smaller sums, it can be worth asking family and friends.

In case of personal loan against securities such as against fixed deposit, gold, shares and others; the interest rate is low compared to traditional personal loan. Such loans are called as loan against securities.
I'm earning Rs. 17,000 per month and need personal loan? How can I save money?

Saving money on personal loan is the key especially for low income earners because interest rate on personal loan is very high.

There are few ways to save money on personal loan as follows:

(1) Firstly, if the loan amount is small, ask for money from friends/relatives. You may give them small interest along with the principal loan amount. This way, they will also be happy.
(2) If (1) is not possible, apply for personal loan against fixed deposit.
(3) If (2) is also not possible, then choose a lender offering lowest interest. Loan from co-operative banks are cheaper compared to commercial banks.
(4) Before choosing a lender, check whether any extra charges are there or not. Lenders charge various fees in addition to interest rate; such as processing fees, application fee and so on.
(5) Also check, whether there is any penalty on early loan closure or pre-payment. Ideally your aim should be end the loan account as early as possible, so that you can save significant amount of money on high interest.
(6) Always make EMI payments on time and fully. Even a single delay or no payment, will result in heavy penalty.
My GROSS income is Rs. 17,000. Can I get personal loan?


Ideally most of the lenders ask for net income only and not gross income. So if your net salary is minimum Rs. 17,000 then you are eligible to apply for loan at the above listed lenders. Other ways to get personal loan are against the collateral or from friends/relatives.
My employer does not offer salary slip. How can I get personal loan?

Getting salary in cash is very common in India. And since salary slip is the most important proof of income, getting personal loan with no salary slip is very difficult. But it is not impossible. Check out how to get personal loan with no salary slip.
Since my income is low i.e. monthly Rs. 17,000. Can I fake documents and show higher income to get personal loan?

No. This should never be done as there are serious consequences. You may check this article on consequences of fake documents for personal loan.
Why personal loan is always in demand?

A personal loan is suitable for all consumers who urgently need money for private use. You can use them to travel, study, remodel; for dental or medical treatments, start businesses, expand, and pay off debts. And this is exactly where the advantage of personal loans lies: you can use them in a variety of ways.
When is quick personal loan recommended?

Fast personal loans can come in handy, if you have an unforeseen event and you need money urgently. For e.g. medical emergency. In this case, quick personal loan are perfect. You just need to apply for the loan online, and after approval, receive money in your account within 24 hours. That's why they're the perfect choice when an unforeseen event occurs.
Author Bio:
Hi, I am Nikesh Mehta owner and writer of this site.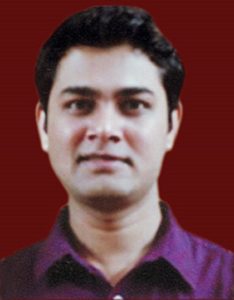 I'm an analytics professional and also love writing on finance and related industry. I've done online course in Financial Markets and Investment Strategy from Indian School of Business.
I can be reached at [email protected]. You may also visit my LinkedIn profile.