Personal Loan of 1 Lakh: 6 Low Interest Options, Minimum Income Reqd.
Unsecured and secured personal loan are the most profit making product for any financial institutions due to high interest rate and other types of fees charged e.g. processing fee. However when the loan amount required is less (e.g. Rs. 1 Lakh), then it absolutely doesn't make sense to pay such a high interest. This is because there are low cost alternatives to get personal loan when the amount is small.
In this article we'll take example of Rs. 1 Lakh personal loan.
If you take unsecured personal loan of Rs. 1,00,000 for 12 months at an interest rate of 15% per annum from commercial bank (typically the interest rate is in the range of 15% – 20%) the EMI will be Rs. 9,026.
Let's evaluate low cost personal loan options.
Money Saving Options to Get 1 Lakh Personal Loan at Low Interest
Ask friends or relatives: This should be the first option (when own saving is not sufficient to meet the demand). In return, you can give interest to them. Let's assume you pay 6% interest to your friend. Then you'll have to pay Rs. 8,561 every month. This way both the parties will benefit mutually with no strict terms and conditions. And higher the EMI you pay, higher would be the saving at the same rate.
Against Fixed Deposit: Loan against FD is a type of secured loan and is one of the most cost efficient option as the interest rate is small compared to unsecured loan. You need to deposit certain amount called as Fixed Deposit Amount and apply for loan against it with highest chance of approval. However the loan amount approved is in the range of 80% – 85% of the FD amount. So for a loan of Rs. 1 Lakh, your FD account should have deposit of Rs.1,25,000 – Rs.1,30,000. Interest rate charged is 2% above the FD interest. So assuming investor gets 8% interest, loan interest would be 10%. At this rate, the EMI would be Rs. 8,792.
The interest rate charged is 1% – 2% less than the unsecured loan.
There are many other advantages of taking loan against FD such as –
You continue to earn interest on the account.
No prepayment penalty: That is, if you manage to repay the money before the standard tenure, you won't be charged any extra money. This fee is most of the times charged by banks for unsecured loan.
Interest charged only on the amount utilized and not on the complete loan amount. Meaning, even if the loan amount is 1 lakh but you withdraw Rs. 50,000; then the interest is charged on 50,000 only.
No income requirement: In case of unsecured loan, banks will always ask for income and related document proofs before approval. But in case of loan against FD there is no minimum income criteria.
Money can be used for any purpose.
No processing fees
Minimal documentation and many others.
Most of the banks in India offers loan against fixed deposit.
3. Against LIC Policy: Another type of secured loan is loan against LIC policy wherein loan applicant has to keep loan LIC policy as a collateral. The loan amount is typically 80% of the surrender value of the policy. Typically you can get loan against ULIP, endowment plan, whole life plans, income plans, which are the types of life insurance policies. The interest rate charged is less and is to be paid only on the amount used and for the duration used.
4. Against Gold: To avail finance, you can also keep gold as collateral. This is called as gold loan. The interest rate is less (11% – 15%) which varies for each lender. Once the gold quality is checked and all the necessary documents are submitted; after successful evaluation, money is credited into the borrower's bank account. You can keep gold ornaments, coins, biscuits, etc. and get loan against it. Few advantages are – only interest amount is to be paid until the tenure. And when the tenure ends, you pay the principal amount. Loan amount can be used for any purpose. And most importantly, your precious ornament is safe and secured with the lender. In fact, more safe than keeping at home.
5. Against Shares or Mutual Funds: Another way to get secured loan is by pledging shares. If loan applicant holds shares of select companies then he/she can get loan by pledging the shares.
6. From co-operative banks: Financial help at concessional rate is the motto of co-operative bank. Compared to commercial banks, small loan amount of Rs. 1 Lakh can also be availed at a interest rate less than 0.5% – 1%.
You can also get loan under Rs. 1 lakh against Kisan Vikas Patra, National Savings Certificate, etc. But the above listed options are highly recommended.
Minimum income required to get personal loan of Rs. 1,00,000?
It is a myth that to get personal loan approved, the income required is high irrespective of the loan amount. However this is not true. There are many lenders requiring very small income.
Here's the table showing minimum monthly and annual income required by banks in India:
| Name of Bank and Personal Loan Product | Monthly Income Required (Rs.) | Annual Income Required (Rs.) |
| --- | --- | --- |
| State Bank of India (Xpress Credit) | 5,000 | 60,000 |
| Canara Bank (Consumer Loan) | 6,000 | 72,000 |
| The West Bengal State Co-operative Bank Ltd. | 2,000 | 24,000 |
| The Andaman and Nicobar State Co-operative Bank Ltd. | 5,000 | 60,000 |
| The National Co-operative Bank Ltd. | 5,000 | 60,000 |
| Abhyudaya Co-operative | 8,000 | 96,000 |
| Canara Bank (Canara Budget) | 10,000 | 1,20,000 |
| Canara Bank (Teachers Loan) | 10,000 | 1,20,000 |
| The Greater Bombay Co-operative Bank Ltd. | 10,000 | 1,20,000 |
| State Bank of India | 10,000 | 1,20,000 |
| HDFC Bank | 15,000 | 1,80,000 |
| ICICI Bank | 15,000 | 1,80,000 |
| Axis Bank | 15,000 | 1,80,000 |
| Fullertoan loan | 15,000 | 1,80,000 |
| Punjab National Bank | 15,000 | 1,80,000 |
| Dena Bank (Suvidha) | 15,000 | 1,80,000 |
However credit score score plays a significant role when it comes to unsecured loan. So always maintain a good credit score.
Author Bio:
Hi, I am Nikesh Mehta owner and writer of this site.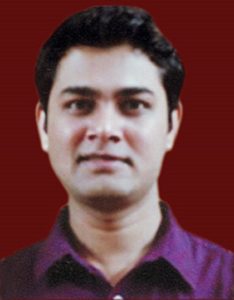 I'm an analytics professional and also love writing on finance and related industry. I've done online course in Financial Markets and Investment Strategy from Indian School of Business.
I can be reached at [email protected]. You may also visit my LinkedIn profile.