Loan for IVF in India: Save Money, Lowest Interest, No Minimum Income Needed
Going through IVF treatment is painful and adding more to the pain is the treatment cost. Private centers charge a very high fee typically costing between Rs. 2,50,000 to Rs. 4,00,000 and varies with each treatment center, city you live in, etc.. And even after putting in so much of money there is no success guarantee. For high income earners, spending this huge amount of money may not be a problem. But what about poor earning individuals taking loan? How can they afford high interest personal loan for IVF treatment? Listed below are ways to save money when deciding to take personal finance for In Vitro Fertilization (IVF) treatment:
Apply for Minimum Loan Amount
Try to take smallest amount of loan possible and arrange money as much as possible either from your own savings or from your friends or relatives. In return, you can pay small interest to your acquaintances. This way, they would be more than happy to lend you money. Isn't this a fair deal and money saving opportunity for you? Why to bank rich?
Personal Loan against Fixed Deposit
Also called as overdraft loan. If you have invested money in FD and do not want to prematurely close the account then you can avail loan against FD. The interest rate is lowest and is typically 1%-2% above the interest rate offered on FD. Other advantages are the account holder continues to earn interest even after taking the loan. And the interest is charged only on the amount utilized. Compared to traditional personal loan, this financing option is a big money saver as the interest rate is nearly 3%-4% less. Almost every bank in India offers
loan against FD
in India:
State Bank of India
ICICI Bank
HDFC Bank
Axis Bank and others
This type of secured loan is highly recommended due to the advantages offered. Of course, you have to keep money as collateral with the bank. Check out
low cost IVF treatment centers
in India.
Other types of secured loan
For those who are not aware, in addition to fixed deposit, you can also avail loan by keeping securities such as:
Gold – Borrower has to deposit gold – ornaments, coins, bars, etc. And depending on the purity, weight; money is lent which is 80%-85% of the value of the gold.
Mutual Fund – Another way to receive quick money from banks and NBFC is by pledging the mutual fund. However borrower cannot sell-off units as they are under lien.
Shares – Meeting contingency fund is also possible through loan against shares. However the loan amount is less, 50% of the current value of the collateral, which is shares in this case. Moreover credit is offered only against selected securities only e.g. blue chip companies.
LIC policy – At an interest rate of 10% which is nearly 40% lower than personal loan, you can get financing against endowment policy from Life Insurance Corporation of India. However borrower must have paid the premium for a longer tenure. You can also get loan against insurance policy from various banks, but the interest rate is on a higher side but lower than the personal loan.
Kisan Vikas Patra or National Savings Certificate – Pledging of KVP or NSC is also a lucrative option to avail finance. Loan amount is between 75% – 100% depending on the age of NSC/KVP.
Property – Loan is provided against either commercial or residential property provided the said property is in the name of the borrower. Although not everyone has property but this is a good option to avail financial support.
Car – If you are looking for personal loan at low interest rate, then pledging your car is another solution. However loan amount depends on various factors such as age of the car, condition, and current value. This is a common option to avail financing in western countries.
The interest rate is low in case of all the above listed collateral similar to overdraft loan. However note that, these belongings go under the control of the lender until you pay-off the loan completely. In case of default, lender has right to auction off gold/mutual fund/shares etc. depending on the security kept, and recover money.
Note:
If you are planning to take loan for IVF treatment by pledging above listed securities then you won't be asked for income nor the lender will check your credit score.
Personal Loan from Co-Operative Bank
Borrowing money from co-operative bank is little cheaper compared to commercial banks because of the low interest rate. Co-operative banks charge interest of 8.5% – 13% whereas commercial bank charge 9.5% – 15%. The eligibility criteria is less strict compared to commercial banks.
Author Bio:
Hi, I am Nikesh Mehta owner and writer of this site.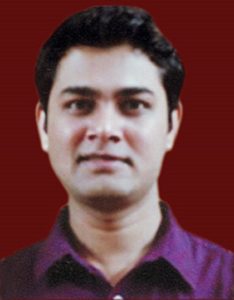 I'm an analytics professional and also love writing on finance and related industry. I've done online course in Financial Markets and Investment Strategy from Indian School of Business.
I can be reached at [email protected]. You may also visit my LinkedIn profile.