UCO Bank Personal Loan: Rs.10000 Income Required, Upto Rs.10 Lakh Loan

Are you low salaried and in urgent need of money due to emergency reason? Then personal loan is the best solution to raise money for your need.
A personal loan, is a financial agreement by which the entity lends money in advance to a person in exchange for the person subsequently repaying the loan money plus interest and other charges. The advantage of personal loan is that the repayment can be made in installments over several years (minimum 5 years – depending on the lender). And the repayment is the amount generally paid each month called as Equated Monthly Installment (EMI).
However there are very few banks that offer personal loan to low income earners because the repayment capacity of such individuals is assumed not to be good. The reason is very obvious – banks are at risk because of non-payment of dues i.e. defaults; resulting in losses.
However, amongst various banks that offer loan to poor salaried individual; UCO Bank is one of them. The bank offers personal loan and the product name is called UCO Cash.
Minimum income required
The minimum net income of Rs. 10,000 per month is the basic eligibility criteria for the loan.
How is the loan amount calculated?
The maximum loan amount offered is Rs. 10,00,000 (10 Lakh). However, the quantum of loan is dependent on multiple factors as listed below:
Net monthly income should be more than 40% of the gross salary.
If there is any active loan or interest payment; then that is also considered to calculate the loan amount.
Applicant should be a permanent employee in the company he/she is working or must have been employed for 2 years with the existing employer.
Employer should be either government/semi-government/public/private/educational institution.
Features
The interest rate varies for men and women. And is minimum 14.25%.
The repayment tenure is maximum 5 years i.e. 60 months.
The minimum processing fee is Rs. 750 (1% of the loan amount). So for e.g. if the loan amount is Rs. 5,00,000 (5 Lakh) then the processing fee will be Rs. 5,000.
Who should apply for UCO Cash loan?
Considering the fact that, the minimum income required is Rs. 10,000 per month in order to be eligible for the loan; individuals earning low income are the best candidate to apply for this loan; provided the loan amount required is small.
How to apply for UCO Bank personal loan?
Depending on the city the applicant lives in; they will have to approach the respective branch. Here are some of the branch addresses of major cities:
Mumbai: Zonal Office, 359, D. N. Road, UCO Bank Building, 1st floor, Fort, Mumbai – 400001
New Delhi: Zonal Ofifce, 5 Parliament Street, New Delhi – 110001
Pune: Zonal Office, 2190/2191, Sanskrit Vidya Mandir Sports Complex, Sahakar Nagar No.1, Lane No.4, Pune – 411009
Bengaluru (formerly Bangalore): Zonal Office, UCO Bank Building, 2nd Floor, 13/22 Kempegowda Rd, Bangalore – 560009
Chennai: Zonal Office, 328 Thambu Chetty St. Chennai – 600001
Nagpur: Zonal Office, Jaika Motors Building 3rd Floor, Civil Lines, Nagpur – 440001
After making application by visiting the bank; you can check the status of your loan application by visiting this link – https://www.ucobank.com/english/offlineloanstatus.aspx
Other financial products/services from UCO Bank
Banks offer different products, but in the end they are all based on the same thing, lending money in exchange for paying interest and commission. The difference between each of these products is the maximum amount of the loan, the repayment term and the interest rate.
Few of the loan products offered by UCO Bank are:
Car loan
Two wheeler loan
Home loan
Education loan
Gold loan
Before applying for loan
Keep in mind that the amount of the loan, credit score and the repayment term are the key factors considered on how much interest you will pay. The sooner you repay the loan, the less interest you will pay. However, the monthly installment will be higher. On the other hand, if the repayment date is later, the monthly payment will be lower, but in its entirety you will end up paying more interest.
Author Bio – Chandra Mehta: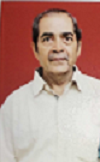 This article has been written by Chandra Mehta.
Chandra is a seasoned banker with 35+ years of experience in banking and financial services industry. He's a retired banker and has served as Chief Manager and Assistant Vice President in State Bank of India/or its subsidiaries.
He has authored many articles on this site (allonmoney.com).
He can be reached at [email protected]. You may also visit his LinkedIn profile.