Get Rs.10000 Personal Loan for 45 Days @ZERO Interest from ICICI Bank
The money earned through interest income makes your bank rich be it through credit card, personal loan, home loan, car loan, etc. And the most painful is the interest paid on personal loan, which is a money minting machine for all the lenders, irrespective of the amount of credit granted. Because the interest rate charged by the bank is huge, especially when the loan is taken without any collateral. And if the borrower takes credit against collateral then the rate charged is on a lesser side. In any case, personal loan is the most expensive. Understanding the pain caused, ICICI bank (India's largest private sector bank) in partnership with Paytm (India's largest mobile payment app) is offering digital credit (i.e. personal loan), which is interest free, to its customers using Paytm app. This is basically a short term small loan. The product is called
Paytm-ICICI Bank Postpaid
Loan is not granted to everyone. Real time credit behavior i.e. financial and digital behavior is assessed based on which credit is approved within seconds. Here are more details on the digital personal loan (or credit):
Minimum loan amount: Rs. 3,000
Maximum loan amount (digital credit): Rs. 10,000
Interest rate: ZERO interest for 45 days
No documentation
Instant approval
No processing, pre-closure charges
What if repayment is not done within 45 days?
The penalty is very small i.e. a late fee of Rs. 50 will be charged and interest rate of 3% will be applied. Repayment can be done through Paytm wallet, debit card, or internet banking of third party bank.
Eligibility criteria but not limited to:
He/she should be ICICI Bank Customer
Must be using Paytm App for shopping
Paytm app should be linked to ICICI Bank account
Should have good credit score
Where can you use the money?
There is no condition on the using the credit money. Borrower is free to use money for any purpose such as making bill payments, flight booking, buying movie ticket, and so on.
Who should use such credit facility, if eligible?
First time applicants with no credit history
This is best recommended for individuals (especially salaried) who want to pay their utility bill in the first 5 days of the month but are receiving salary late. Once they receive the salary, repay the loan.
Small business owner or self-employed: There are many businesses in India which still run on credit mode i.e. date of receiving money is not fixed. However such individuals have to pay various bills in the first week of the month in order to keep the business running. So for such individuals, this zero interest loan is worth recommended.
It is also ideal for shoppers who want to earn cashbacks
How to avail more credit?
It's simple. Make repayment on time and fully and you can avail loan amount of upto Rs. 20, 000. In case of default, the loss would be for the ICICI bank and not Paytm.
Author Bio:
Hi, I am Nikesh Mehta owner and writer of this site.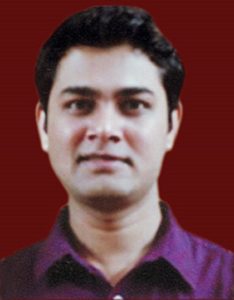 I'm an analytics professional and also love writing on finance and related industry. I've done online course in Financial Markets and Investment Strategy from Indian School of Business.
I can be reached at [email protected]. You may also visit my LinkedIn profile.