2021: Personal Loan for Salary Under Rs.15000/12000/10000 – 5 Ways to Get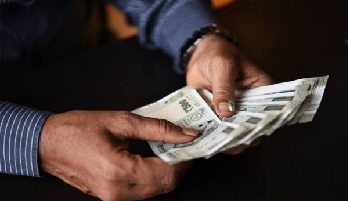 Personal loan is the most profit making business for any lender (financial institutions such as commercial banks, co-operative banks) or NBFC's such as peer to peer lending companies or financial service providers or private money lenders and others).
This is because of the high interest rate charged typically 18% and above and additional fees charged due to cheque bounce, late payment, etc.). But on the other hand, it carries risk as well, because of defaults from the borrower.
And risk is the reason why financial institutions set minimum income criteria before approving personal loan especially when the required loan amount is high.
So where to apply for loan when applicant has low monthly income of Rs. 15,000 or less?
There are following five options to get personal loan when your salary is less than Rs. 15,000 or Rs. 12,000/Rs.10,000 or even less.
Commercial Banks
Co-operative Banks
Cash Loan
Loan against Securities
Private Money Lenders
(1) 14 Lenders requiring minimum monthly income of 15,000 or less
Banks such as State Bank of India, ICICI Bank, Canara Bank, Axis Bank, Dena Bank, Punjab National Bank require minimum income of Rs. 15,000 or less for personal loan.
Listed in the below table is the income criteria of the these lenders – banks and NBFCs:
| Sr. No. | Name of Commercial Bank | Income Required |
| --- | --- | --- |
| 1 | HDB Financial Services (part of HDFC) | Rs. 6,250 |
| 2 | State Bank of India (Xpress Credit Personal Loan) | Rs. 7,500. For state and government, PSUs, selected companies |
| 3 | HDB Financial Services (part of HDFC) | Rs. 8,333 |
| 4 | HDFC Bank | Rs. 15,000 |
| 5 | State Bank of India | Rs. 10,000 (rural/semi-urban) |
| 6 | Canara Bank | Rs. 10,000 |
| 7 | HDFC Bank | Rs. 12,000 |
| 8 | South Indian Bank | Rs. 15,000 |
| 9 | ICICI Bank | Rs. 15,000 (for individuals from Bangalore, Chennai, Hyderabad, Pune, Kolkata) |
| 10 | Axis Bank | Rs. 15,000 |
| 11 | Dena Bank | Rs. 15,000 |
| 12 | Punjab National Bank | Rs. 15,000 |
| 13 | HDFC Bank | Rs. 15,000 |
| 14 | Fullerton Bank | Rs. 15,000 |
(2) Co-operative Banks
Commercial banks such as State Bank of India, ICICI Bank, HDFC Bank and others are ready to provide more money in the form of loan but in return they charge high interest rate, in addition to various other fees. So other bank alternatives to get cost effective personal loan are the co-operative banks.
Here is the table showing list of co-operative banks offering personal loan and salary required (less than Rs. 15,000).
| Name of Co-operative Bank | Monthly Income Required |
| --- | --- |
| The West Bengal State Co-operative Bank Ltd. | Rs. 2,000 |
| The Andaman and Nicobar State Co-operative Bank Ltd. | Rs. 5,000 |
| The National Co-operative Bank Ltd. | Rs. 5,000 |
| Abhyudaya Co-operative Bank | Rs. 8,000 |
| The Greater Bombay Co-operative Bank Ltd. | Rs. 10,000 |
So even if your salary is less than Rs. 12,000/Rs. 10,000 then also you can apply for finance at above listed co-operative banks.
The advantage of borrowing money from co-operative bank is – less interest (15% or less with most of the banks). But in return these banks want the borrower to become their member, buy shares, and keep security and add guarantors. They are money saving due to multiple other reasons as well, such as – no processing or prepayment fee, and flexible terms and conditions.
There are many other co-operative banks from where you can get personal loan even if your net salary is Rs. 15,000 or less. Many of these banks offer loan 'N' times of gross monthly salary. You should check with these banks for the loan. Definitely the income criteria with such banks is not high compared to commercial banks.
(3) Cash Loan
It is nothing but a personal loan but loan amount and tenure is short. So if you need instant credit and your salary is poor, then cash loan is a very good solution.
You can apply for cash loan at:
Peer to Peer Lending Companies: These are online marketplaces for loan where lenders are individuals. You can decide which lender to take loan from and decide on the interest rate as well. Check out this article for more detail. With P2PL, you can apply for higher loan amount as well.

Financial Services Companies: These are again non-banking financial companies (NBFC) offering instant cash anytime, anywhere. Read more in detail here.

Few such companies offering consumer/personal loan are:

(i) PaySense – Minimum monthly income required is Rs. 12,000 for salaried and Rs. 15,000 for self employed

(ii) AEON Credit Service India – Income required per month is Rs. 5,000.

Mobile Wallets: If you have smartphone and use digital payments app such as MobiKwik, Paytm, PayU then you can get personal loan from these apps companies. However such companies offer small amount loan but with low interest and not very high income eligibility criteria. And this is what low income earner wants – save money. So if money required is small, then you can opt for cash loan from such apps.
Typically based on the transactions done through the app, the loan is pre-offered.
But you can still apply exclusively. Important thing to note is – these app companies themselves do not provide loan and instead they partner with financial lenders (NBFCs) and provide loan.
Taking personal loan from these instant loan providers is best, since there is no banking institution in between and the loan process is extremely fast. And most importantly there is no risk involved. Therefore they are considered as emergency cash partners.
(4) Loan against Securities
Another option to get loan and at the same time save money on EMI is against securities. This is nothing but a secured loan. So if you are a genuine borrower then keep your assets/belonging as a collateral with the bank such as fixed deposit, shares, mutual funds, LIC policy, gold and get a loan against it. Such loans carry low interest and hence are money savers.
But remember that, in case of of default, banks have right to get their money from the assets kept with them as a collateral. Most importantly there is no salary criteria. So even if your salary is Rs. 12,000 or Rs. 10,000 or less you can apply and get loan easily. However the loan amount offered is less.
(5) Private Money Lenders
Never ever approach such lenders for your finance needs. They charge a very high interest rate which is even more than commercial bank and the risks involved. In case of default they use unethical ways to recover money. Although there are genuine lenders as well, but you should stay away from them because of high interest rate.
So as you can see, there are multiple options to get personal loan when your salary is under Rs. 15,000 per month.
Why income is the key eligibility criteria?
Based on the income they evaluate the applicant is credit worthy or not and prevent themselves from giving loan to someone with no/poor repayment capacity thereby reduce the non-performing assets. NPA's are highly loss making for any lender since it is a unsecured loan. Meaning, in return of credit, lender does not ask for any security. For e.g. home loan – where borrower has to mortgage his/her home till the loan is fully paid.
Let's understand 'RISK' with an example: Suppose you lend Rs. 1,00,000 to your very near friend/relative earning a low salary. And he/she assures you payback the money after 3 months but doesn't pay. And instead he pays the money back after 1 year. Isn't this a loss for you?
Had you received your money fully and on time, you would have put that money in some safe investment product (e.g. fixed deposit) and earned interest money. And so, would you ever risk of lending money to the same person in the future or other? This is the same logic banks use. In order to check the eligibility of the borrower they first want to know their income in addition to verifying the CIBIL record, documentation, etc.
However not every lender sets high income eligibility for personal loan. Because if they do so, they won't get new customers especially from the low income group, who are actually in need of money than high income earning person.
Author Bio:
Hi, I am Nikesh Mehta owner and writer of this site.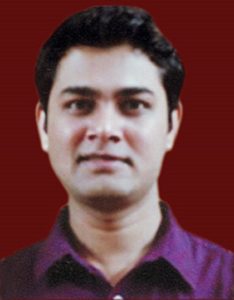 I'm an analytics professional and also love writing on finance and related industry. I've done online course in Financial Markets and Investment Strategy from Indian School of Business.
I can be reached at [email protected]. You may also visit my LinkedIn profile.