Personal Loan for Low CIBIL Score: 8 Options to Get & Eligibility
Low or bad CIBIL score (credit score) is a nightmare for individuals applying for any type of credit card or loan (home/auto/personal etc.) as their chances of rejection is always high. The main reason the application gets denied is that for a lender, a person with poor credit score is more likely to default the payment in the future. Moreover he/she can turn out to be loss making asset for financial institutions. This is the reason why thorough background check is done by lenders and CIBIL score is checked for every applicants.
So how to get personal loan when you have low CIBIL score and what other criteria can help in getting it?
Individuals with poor CIBIL score can also look for following ways to get personal loan:
Apply at co-operative banks: The terms and conditions required by co-operative banks are not very strict. Especially salary required is less. And many of these banks do not check credit score. Check out co-operative banks offering loans to low income individuals.
Get loan in the name of person with a good credit score: For e.g. if your wife has good score then get a loan on her name. There are many organisations offering special loans to women (working or housewife) with very low interest.
Against Collateral: Getting loan against collateral i.e. fixed deposit, gold, shares, property etc. This is a cheaper alternative if you are a CIBIL defaulter, as the interest rate is low compared to the traditional option. Since your asset becomes security. Another benefit is that there is no need to provide income proof and documentation process is simpler.
Borrow from acquaintances: If nothing works out, borrowing from friends/relatives is a good alternative. Ideally this is a big money saver option as you don't have to pay interest. So if you need money on an urgent basis then why not ask your friend/relative and in return repay the loan with interest applied. You can mutually decide on interest rate. This way both of you will be on advantage.

Pay high interest: Lenders are sometimes ready to take risk and offer loan to high income individuals even if they are CIBIL defaulters. Because many times it can happen that default is due to loss of job and you did not have money to make the repayment. But if you get a job with high income then banks will welcome your application and offer credit but at high interest. Check out income required by 27 banks in India to get personal loan.
Other ways to get, if you are a CIBIL defaulter:
Loan application rejection from the banks is not the end. If above listed options does not bring you success, then following two alternatives are best recommended:
Peer to peer lending: In recent years there has been a significant growth in peer to peer lending in India also called as P2PL. These are online marketplaces where individuals offer loan. Few prominent marketplaces are www.i2ifunding.com, www.lendbox.in, www.lendenclub.com and few others. Their eligibility criteria is not limited to just CIBIL score, which has been traditionally used by the lenders. If money requirement is urgent and you do not have sufficient time to build the score, then P2PL is the perfect solution. These companies take into consideration various other factors such as education, financial behavior, social media details, demographics and many others.
Private financiers: These are nothing but loans from non-bank entities. Above mentioned P2PL or friends also fall into the category of private loans. However these financiers often target individuals whose loan get rejected especially from bank. The only problem is the interest on loan is very high and mostly these are collateral free. Most importantly they do not check credit score. However be careful in terms of repayments, as such companies often harass people.
Loan from "Early Salary": Ever heard of a company offering personal loan through app? Early Salary is a company which offers loans to individuals with minimum income of Rs. 20,000. They don't ask for salary slip. Only details required are PAN card, bank account and social media account (Facebook or LinkedIn). Most importantly you need to have smartphone to get loan. Read more about this unique way of getting instant loan.
Eligibility Criteria:
In order to get personal loan when you have a poor credit score you should meet most of the following eligibility criteria:
If you had poor history of default/late payment but now if you have a good income with a repayment capacity then lenders can consider you as an exception and approve your application. For this you have to submit:
Salary statement for the last 6 months.
Income tax return for last 3 years.
Last 6 months bank statement.
Minimum age limit should be 18 years.
You must have all the documents required (know your customer – KYC) – ID and address proof i.e. voters card, permanent account number (PAN), Aadhaar card, permanent driving license.
Once you meet all these requirements, your personal loan application has higher chances of approval. This varies for each lender. If you are a low income earner, you
can get personal loan
from these lenders. The loan amount is normally in the range of Rs. 10,000 to Rs. 30, 00,000. Check out cheapest
loan available at 11.99%
.
Why personal loan is easy to get:
No security required
No guarantor required
No need of bank account. Check this criteria when applying.
You can use it for any purpose such as marriage, buying household things such as air conditioner, refrigerator etc. or travel and many others.
But the only disadvantage is the higher interest rate charged by the banks which is justifiable because they do not ask for security or guarantor. Read about 4 scenarios when
personal loan is recommended
.
Reasons for bad CIBIL score?
We discussed above about poor/low credit score. But what factors impact your credit score? Listed below are the most common reasons for poor CIBIL score, which you may not be aware of:
When you do not pay loan installments on time
History of delayed credit card payments
Applying for credit card or any type of loan multiple times and at various lenders
Crossing credit limits multiple times
Cheque bounce
No credit score is also one of the reason for rejection of loan. This is because lender has no way to check the credit worthiness of the applicant. This on the other hand doesn't mean, applicant will default. In such cases, financial institutions take each application differently.
Avoiding above can help in building credit score and make your chances of getting a loan/credit card very easily in the future.
Which banks in India offer personal loans?
Almost every bank (commercial and co-operative) in India offers personal loan because interest on it is high compared to other types of loans. Here's the list of top lenders in India offering personal loans:
State Bank of India
ICICI Bank
HDFC Bank
Axis Bank
Canara Bank and many others. Just search on internet and you will get the list.
Author Bio:
Hi, I am Nikesh Mehta owner and writer of this site.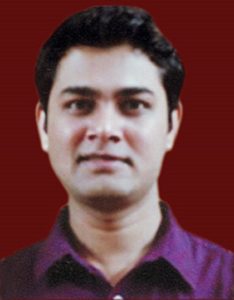 I'm an analytics professional and also love writing on finance and related industry. I've done online course in Financial Markets and Investment Strategy from Indian School of Business.
I can be reached at [email protected]. You may also visit my LinkedIn profile.