6 Options to get Personal Loan for Holiday/Vacation
Travel season has arrived and many people must have planned or are in the planning stage for a vacation either in India or abroad. Afterall everyone wants peace due to stressful life. When your trip is in some foreign location then arranging funds becomes a challenge especially when the budget crosses the estimate. In such scenario the options for arranging money are:
Using personal savings
Asking acquaintances
If these two options does not work out then other commonly available options to get personal loan are:
Banks: Public, Private, Co-operative
Peer to peer lending companies i.e. loan marketplace
Private money lenders i.e. any local financier
Get loan against LIC policy, property, vehicle etc.
Prematurely withdrawing money from investments such as equities, fixed deposit, etc.
Some lenders specifically offer personal loans for vacations. Listed in the below table are the financial institutions offering travel loan along with the interest rate:
| Name of Bank | Interest Rate |
| --- | --- |
| ICICI Bank | 11.59% |
| Bajaj Finance | 12.75% |
| IndusInd Bank | 11.25% |
| Bank of India | 1 year MCLR + 4.5% |
You can also apply for loan at following prominent banks in India.
HDFC Bank
Axis Bank
State Bank of India
YES Bank
Canara Bank
Punjab National Bank & many others
Co-operative banks also offers personal loans at cheapest rates compared to above mentioned public/private sector banks.
Personal loan from peer to peer lenders:
Also called as P2P lending, these are online marketplaces for loan exchange. Borrower i.e. loan applicant can choose from various lenders (typically individuals) and can mutually decide on interest rate. The
benefit over banks
is that borrower has access to multiple lenders at any given point of time and can bargain on interest rate. In addition to this, loan disbursal process is speedy compared to banks. List of leading peer to peer lending platforms in India are:
Faircent
Lendbox
LenDenClub
i2iFunding
Rupaiya Exchange
Although taking a loan for your leisure activity is not recommended but still many people want to live life at the fullest. And for such people above options are highly recommended. However amongst all the available options, taking credit from private financiers is not recommended due to high interest rate and other risks involved such as non-transparency, harassment due to repayment failure.
How to use loan amount wisely?
So now you got the money from the bank. Now it's time make efficient use of the borrowed money responsibly. Here are the tips to make the most out of the loan:
Create budget: The first thing to do is plan budget. It should include every little thing that you will spend money. Air tickets, hotel booking, transport, food, and shopping, etc.
Get cost of flight tickets. Select the cheapest option. At the same time look for offers available on Paytm, travel aggregator's websites, credit card etc.
Compare and choose hotel room which matches to your requirement. Do a thorough research before finalizing. You can get better deal if flight and hotel booking is done from the same platform (e.g. aggregator's website).
Repayment plan: Although it is too early to think about repayments even before your holiday starts. But some wise planning from initial phase can ease your burden of repayment later as money saved is money earned.
Author Bio:
Hi, I am Nikesh Mehta owner and writer of this site.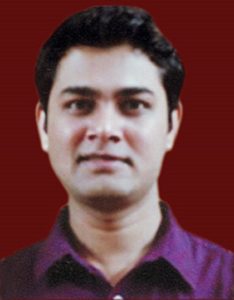 I'm an analytics professional and also love writing on finance and related industry. I've done online course in Financial Markets and Investment Strategy from Indian School of Business.
I can be reached at [email protected]. You may also visit my LinkedIn profile.