India Credit Card for Rs.6,250 Monthly Earners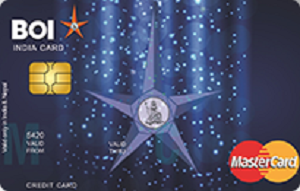 Bank of India offers credit card with name "India Card" for individuals with annual income of Rs. 75,000 i.e. Rs. 6,250 per month. This classic credit card is amongst the lowest income requiring card in India.
This credit card for individuals earning less than Rs. 10,000 per month is targeted specially for salaried professionals, since the due date for the payment is before the 5th of every month and in India, salaries are typically credited into the bank account of working employees before the 5th of every month.
Benefits of Low Income "India Credit Card"
Supplementary card: Add-on card can be availed for the family members. But only after proper use of the card by the primary card holder.
Interest free credit period: This card for low income earners offers interest free credit for upto 51 days. Meaning, user can make purchases with the credit card without incurring interest for upto 51 days.
Advantages of interest-free credit cards
If the credit card terms and conditions are favorable, there are good reasons to have interest-free credit card.
(1) Emergency Uses
Emergency situations can have a devastating impact on any individual. For e.g. a theft or medical emergency. Whatever the case, to mitigate the effect of an emergency situation, you must have funds available to meet the expenses. A credit card with an annual percentage rate of 0% can help you avoid the long-term negative impact these short-term unexpected expenses.
(2) Make large purchases
If you are planning to buy expensive items, renovate your house or need a new electronic appliance; using a high-interest credit card to make these purchases will turn out to be very costly after the interest rate is added to the principal payment. But if you use a interest free credit card with a certain period, you can minimize the cost of the items.
(3) Paying off other credit card debt
High interest rate is one of the reason why individuals opt for interest-free credit card.
Many individuals accumulate considerable debt by using high interest credit cards. However, by using a interest free credit card, you can pay off the debt you have accumulated with your other credit cards. It can be an effective way to reduce the debt.
(4) Paying off other loans
In addition to the debt because of other types of credit, you can also use no interest credit card to pay off other types of loans. If you have taken a loan to buy appliances or medical expenses, an interest-free credit card can be a good way to reduce the money owed on such loans.
You can balance transfer and consolidate all your other loans into a single account, and pay the due using the interest-free credit card. Of course, you must make sure that you pay off all your debt before the 0% interest promotion period ends i.e. within 51 days.
Disadvantages
This card can be used for transactions within India only. So this card is not for individuals planning to apply for a credit card for international purchases.
While using an interest-free credit card has clear advantages, there is some risk inherent in this form of financing. After the introductory offer period passes, the interest rate often rises to extremely high levels. If you can't pay off the card balance before that date, your expenses will suddenly and significantly increase.
Before applying for India Credit Card
Things to keep in mind before applying for this card are:
How much will you be charged if payment is done after the interest free period of 51 days?
What rewards are offered on the card?
Are there any other hidden charges?
Author Bio:
Hi, I am Nikesh Mehta owner and writer of this site.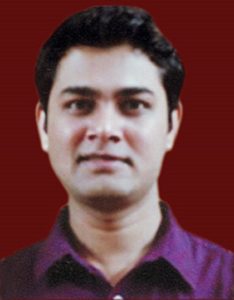 I'm an analytics professional and also love writing on finance and related industry. I've done online course in Financial Markets and Investment Strategy from Indian School of Business.
I can be reached at [email protected]. You may also visit my LinkedIn profile.