Ripple: Features, How to Buy, Safety, Future, Comparison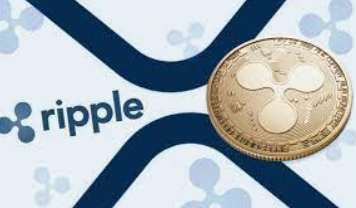 Although Ripple has all the characteristics of a cryptocurrency, it differs from others in a couple of ways.
First of all, it is not a completely decentralised currency, it is under the control of Ripple Labs. And this for many people is not a point in their favour, because its value is intrinsically related to what happens with that company.
Secondly, this coin cannot be mined.
Main Features of Ripple
It is an alternative cryptocurrency that is based on Bitcoin technology, with which the money could easily be exchanged. An alternative that is revolutionizing the way banks operate.
It uses ripple technology, this is nothing more than releasing the money. It would no longer rely on banks, credit cards or any other means of restricting international transfers.
Its use enable banks to substantially reduce operating costs and offer new services to their users for instant international transfers and payments.
It provides access to any interbank network, speed for instant settlements and transfers, certainty for the mobilization of money and costs to the minimum value for each transaction made by users.
Is Ripple safe?
Large global financial institutions have started using Ripple protocols for real-time inter-network trading and currency exchange. Unlike other crypto currency coins, their actual use has meant that more and more banks are using them to offer better services to their customers, starting by reducing costs. It is as simple as transferring $1, 00,000 to Japan, for example, immediately, this currency is received and converted into the local currency. No intermediaries in between and in matter of seconds.
The expectations and advantages offered by Ripple, has led large companies such as Google Ventures, Standard Chartered, Accenture Ventues, to invest millions of dollars in their market. In addition, it is receiving the support of adding to its customer networks, financial institutions with broad international strength such as American Express, Santander, BBVA, Cambridge Global Payments, YES BANK, MUFG, eZforex.com, SEB, Star One Credit Union, Akbank, SBI Remit and Banco del Eje. On 12 January, 2018 MoneyGram also announced partnership with blockchain startup Ripple.
With these entities, there are already more than 50 entities that are using Ripple. This has led them to have the most modern interbank network services worldwide. To let you the power of Ripple, it can settle 1,000 transactions per second, which is faster than biggest cryptocurrency out in the market – bitcoin which has capability of handling 7 transactions per second.
And this is what is attracting financial institutions.
Buying Ripple in 2018
The process for buying Ripple does not differ much from the way the other cryptocurrencies available in the market are traded. You just have to meet some conditions and know how to pay.
In the first place, one must resort to what is known in the world of crypto coins as Exchange. These are online platforms that function as a financial market where you can buy different types of cryptocurrencies. For example, there is exchange where individuals can trade only Bitcoin.
The safest and most popular Exchanges to buy/sell are:
Changelly: This exchange is easy to use and accepts other cryptocurrencies as payment. Just open an account on the platform, select the amount of XRP you want to buy, the currency in which you want to pay and the wallet where you want to receive the XRP.
Bitstamp: In this platform you can buy XRP not only with crypto coins, but also with other types of monetary units such as dollar/euros, and widely used payment method – credit card. To purchase XRP here, you need to open an account on the site and make a deposit or money transfer to have a balance in the account. The next step is to select the type of currency to be paid, either digital or dollars, etc., add the wallet and confirm the purchase.
GateHud: Here you can also buy XRP with various currencies (dollars, euros, etc.) or digital money by following a very similar process.
In the course of the XRP purchase it is necessary to provide the wallet or, in some cases, these remain in the exchange. If this is the case, it is necessary to pass the XRPs to the personal wallet of preference. It is always recommended not to leave them on the Exchange platform.
Ripple against other digital currencies
Before Bitcoin, in the coin market, there were other digital coins.
However, it was Bitcoin that revolutionized the technology offered by the blockchain to strengthen this market and become the first currency to be accepted for the payment of goods and services by large companies engaged in international trade.
The problem with Bitcoin is that it is designed to generate a certain number of coins. As a result, new digital proposals have emerged that solve this problem, the most popular being Ethereum and Litecoin.
Ripple's difference between these digital currencies and the one that makes the difference is that it provides currency exchange without intermediaries. This element has led to billions of dollars in investment, which has led to the capitalization market being ranked in third place, behind Bitcoin and Ethereum.
What is the future of Ripple?
When talking about the future that Rippple will have in the market, as with the rest of the cryptocurrencies, some doubts and uncertainties tend to arise in this regard.
But for many experts in the field believe that the characteristics that differentiate XRP from other currencies will make it maintain its position in the market even if there are still ups and downs in its price as is common in the financial market.
One of the elements that gives stability to the XRP is that it has a large number of portfolios that make transactions flow and, therefore, helps to maintain liquidity in your market. And it is in this liquidity where its market is supported to lay the foundations of the confidence that some banks and financial institutions have begun to have in it to carry out some operations with Ripple.
Another important element that ensures the future of this cryptocurrency is the low transaction costs that are made through the system. This particular feature has made many people prefer to perform operations using Ripple.
The value of Ripple in the market may have a tendency to rise in 2018, but it is still one of the most accepted and used cryptocurrencies to perform operations. If all this is taken into account, it can be said that Ripple will maintain its strength in the market, which makes it a good investment option.
Ripple provides a common system
Using a common system to operate between banking networks is what Ripple is making the difference. As a result, banks make transactions within a country through their network, but when they are going to operate outside their borders it is where problems arise, where the first drawback, especially for the user who uses the service, is that the cost per transaction is very high.
In this case, Ripple uses a common system through Gatehub, its official connection between banks that have been added to this growing network to use its protocols. This is how the currency exchange is carried out automatically after the transfer and the money is available in seconds to the recipient, without the cost per transaction being high. This is a great advantage for both banks in the Ripple network and their customers.
It is undeniable that this innovative common system is being the revolution to operate with crypto currency and is therefore becoming a point of interest for large companies, especially in stock markets around the world. Ripple was the trend in 2017, so the statistics show that it will strengthen as the best cryptocurrencies on the market.
Author Bio:
Hi, I am Nikesh Mehta owner and writer of this site.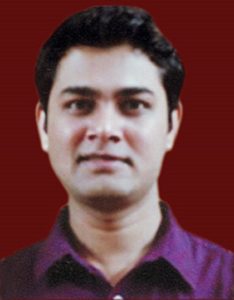 I'm an analytics professional and also love writing on finance and related industry. I've done online course in Financial Markets and Investment Strategy from Indian School of Business.
I can be reached at [email protected]. You may also visit my LinkedIn profile.