Save Money on Movies after GST: Amazon Prime & Netflix
After the Goods and Service Tax (GST) implementation 28% tax is levied on entertainment. Which means you will have to pay more money to watch movies in theatres compared to pre-GST era. Remember that the tax varies from state to state in India.
As most people watch movie on weekends during which tickets are priced extremely high, the overall cost of watching movie has further gone up.
For example: A single ticket which was earlier costing Rs. 300 will be now priced at Rs. 380. Assuming minimum two persons watch movies, you will have to shell out minimum Rs. 760. In addition, if you buy food items in the theatre, you will most probably end up spending additional money. Food items purchased in theatres are taxed at 28%.
So how can you save money by watching favorite movie at low cost with your family? Answer is Amazon Prime and Netflix.
Online streaming offered by these two companies let you watch TV shows and movies at a very minimal cost that too paid annually.
The annual membership fee is Rs. 500 for Amazon Prime. Whereas Netflix offers three plans priced at Rs. 500, 650 and 800 respectively.
Benefits of watching movies on Amazon Prime and Netflix:
Both offer one month free trial after joining. And if you don't like the service, you get full refund. This is not the case when you buy tickets at a theatre.
Unlimited movies and TV shows can be watched anytime, anywhere provided device has internet connection.
Any number of individuals can watch movie at the same time. You can calculate the money saved.
You can save select movies for offline watching.
Moreover when you book movie tickets online, internet handling fee is also charged. This further increases the cost of buying movie.
You can watch on any device – television, desktop, laptop, mobile, tablet.
Multiple formats are available such as Standard Definition (SD), High Definition (HD), Ultra High Definition (4K or UHD) and High Dynamic Range (HDR) giving you ultimate movie experience.
These are the most authenticated and secured options for entertainment buffs. No risk of viruses. You also get advertisement free movie experience.
No more standing in queue to buy movie tickets.
Everything has pros and cons and the same is true when it comes to watching movies online on Amazon Prime and Netflix or any other online service.
Here are the cons:
Movies are available after some delay. So you will have to wait to watch your favorite movie.
Slow internet connection can make movie experience frustrating.
Your internet bill will go up. But if you buy decent plan offering unlimited download, then you do not have to worry about the bills.
There are more such services such as Hulu which are not very famous in India. This shift from watching a movie in a theatre to online is certainly worth trying. And definitely they are big money savers (provided you are piracy hater:). and you need to have patience to wait for your favorite movie to come on these two websites.
Author Bio:
Hi, I am Nikesh Mehta owner and writer of this site.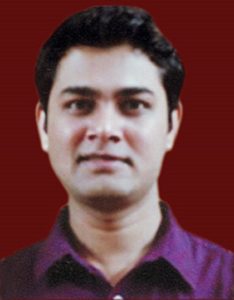 I'm an analytics professional and also love writing on finance and related industry. I've done online course in Financial Markets and Investment Strategy from Indian School of Business.
I can be reached at [email protected]. You may also visit my LinkedIn profile.