5 Ways to Get Personal Loan for Poor Income Earners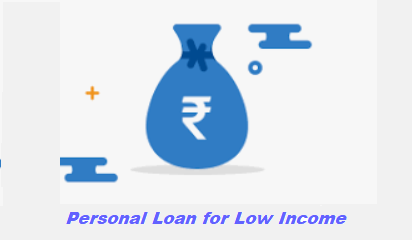 Having a low income has many cons such as an individual has to struggle to fulfill everyday needs and at the same time save money to meet financial goals. However there might arise situations in life when there is an urgent need of money. It can be for anything such as marriage, medical emergency etc. Although you will turn to your relatives or friends to lend money but still everyone have their own limitations. And you may not get support everytime. In such situations, personal loan comes to the rescue.
So what are the options available to get personal loan for low income earners?
Following are the 5 options for poor salaried individuals to get personal loan.
(1) Apply at banks/financial services companies offering loans to low income earners:
Not every lender has a condition to offer loan only for high income individuals. There are many banks/financial services companies such as SBI offering personal loan to low income earners for a monthly salary as low as Rs. 7,500, Canara bank and HDFC bank – Rs. 10, 000. Few banks also offer loan which is 50% of the gross salary. Check out this article in detail to get list of such banks.
Few such lenders are:
HDB Financial Services (part of HDFC Bank): Rs. 6,250 & Rs. 8,333 for self employed individuals
Canara Bank – Rs. 10,000 for salaried
PaySense (Consumer Loan) – Rs. 12,000 for salaried
(2) Against FD:
Personal loan against fixed deposit is another option for individuals having FD account with the applicant bank. Most importantly there is no need to furnish income details such as IT returns/salary slip and very minimal documentation is required as banks already have most of the details of the applicant.
You will get loan amount which is between 80%-90% of the FD value. Another benefit of loan against fixed deposit is that, compared to unsecured loan, FD is a secured type of loan and interest rates are lower, so borrower can save money. However remember that, failure to make repayment will result in bank deducting the money from your FD account. Many banks in India offer such loans such as SBI, ICICI Bank and others.
Check out in detail loan against term deposit.
Fixed deposit is a low risk investment product as it offers guaranteed returns and the interest earned is higher than normal savings account.
(3) Against LIC Policy:
Every individual must have atleast one LIC policy. Very few people are aware that loans can be availed against your LIC policy. There are many benefits of taking personal loan against LIC policy and the most attractive benefit is that the interest charged is very less compared to when the loan is taken from bank and there is no rule of paying fixed EMIs for repayment. Other advantages are credit score is not checked by the insurer, documents required are minimal and many others.
(4) Against Credit Card:
This is a pre-approved offer for eligible card holders only and is a quick way to overcome emergency money need. Eligibility is decided mainly on the basis of your credit score.
Loan amount is dependent on the credit limit of the card and is higher than the cash withdrawal limit. Banks will give you money either in the form of demand draft or direct transfer into your bank account. There are many benefits of this option such as lower interest rate compared to cash withdrawal, quick approval subject to credit score, minimal documentation and others.
(5) Peer to Peer Lending:
Other option not listed above is peer to peer marketplaces (short name is PTPL or P2PL). Chances of loan approvals are higher. Also check out comparison between financial institutions and P2PLs.
Although low income individuals find it tough to get a credit card but it's not impossible. Many banks in India offer credit card to poor salary earners.
Personal loan is a win-win situation for both i.e. lender and borrower. This is because lenders earn more as they charge higher interest whereas borrower has to go through minimal eligibility criteria and thus it is easy to get. But things are not that difficult for a low income individuals provided credit history is good.
Author Bio:
Hi, I am Nikesh Mehta owner and writer of this site.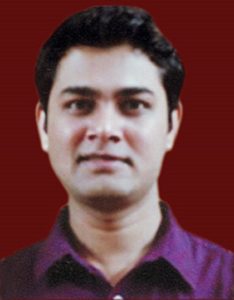 I'm an analytics professional and also love writing on finance and related industry. I've done online course in Financial Markets and Investment Strategy from Indian School of Business.
I can be reached at [email protected]. You may also visit my LinkedIn profile.